Brent Taylor, the 39-year-old North Ogden, Utah mayor who was shot to death Saturday by an Afghan commando he was training, urged Americans to vote in his final Facebook posts.
Taylor made the post after witnessing elections in Afghanistan.
"It was beautiful to see over 4 million Afghan men and women brave threats and deadly attacks to vote in Afghanistan's first parliamentary elections in eight years. The strong turnout, despite the attacks and challenges, was a success for the long-suffering people of Afghanistan and for the cause of human freedom," Taylor wrote.
"I am proud of the brave Afghan and US soldiers I serve with. Many American, NATO allies, and Afghan troops have died to make moments like this possible."
He then turned to the midterm elections in the United States, which are taking place on Nov. 6.
"As the USA gets ready to vote in our own election next week, I hope everyone back home exercises their precious right to vote," he wrote.
"And that whether the Republicans or the Democrats win, that we all remember that we have far more as Americans that unites us than divides us. 'United we stand, divided we fall.' God Bless America."
He included three pictures, two showing Afghanis voting and one posing with an Afghanistan soldier died fighting the Taliban, who Taylor called "my dear friend."
Taylor's body was returned to U.S. Soil. His wife Jennie was there as his remains were returned to Dover Air Force Base in Delaware.
"Brent may have died on Afghan soil, but he died for the success of freedom and democracy in both of our countries," she said in a statement that referred to her husband's post.
"It seems only fitting," her statement said, that her husband "has come home to US soil in a flag-draped casket on our Election Day."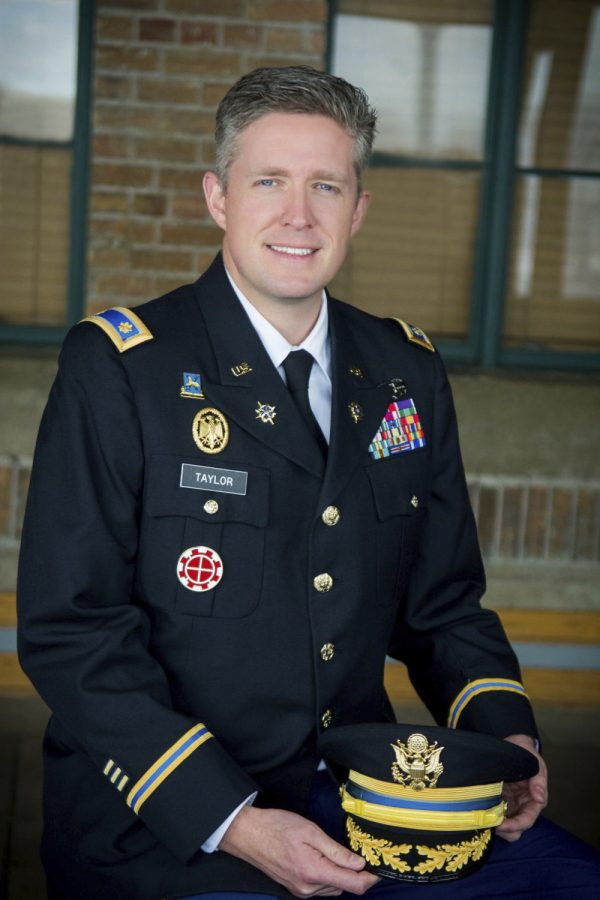 Taylor also left behind his seven children, ranging from 11 months to 13 years old.
Taylor, a military intelligence officer with Joint Force Headquarters, served two tours in Iraq and was on his second tour in Afghanistan.
Taylor had become mayor in 2013 and had a local hero's farewell when he was being deployed last January. Hundreds of residents of North Ogden, about 40 miles north of Salt Lake City, lined the street to see him off as police escorted him and his family around the community of about 17,000.
He told Deseret News that he enlisted just three days after he and his wife were engaged, a decision that solidified after the Sept. 11, 2001, terrorist attacks. He planned on returning home from his deployment to finish his term as mayor.
"I hope my kids grow up and look back at this, not as a time they missed Dad or that Dad wasn't here or Mom needed extra help," his wife said earlier this year before he deployed. "But as a time they can say, 'We tried our best. We wanted to help. We answered the call because my dad was needed. My country needed me. My God needed me.'"
The Associated Press contributed to this report.
From NTD News