Embattled Broward County Supervisor of Elections Brenda Snipes suggested that "it is time to move on" from her time in office.
Snipes was asked about a tweet made by former Florida Gov. Jeb Bush this week, who called on her to be "removed from her office following the [vote] recounts." Bush appointed Snipes to the position in 2003 to fill the remainder of a term in office of Miriam Oliphant, who was removed over "incompetence" following elections in 2002.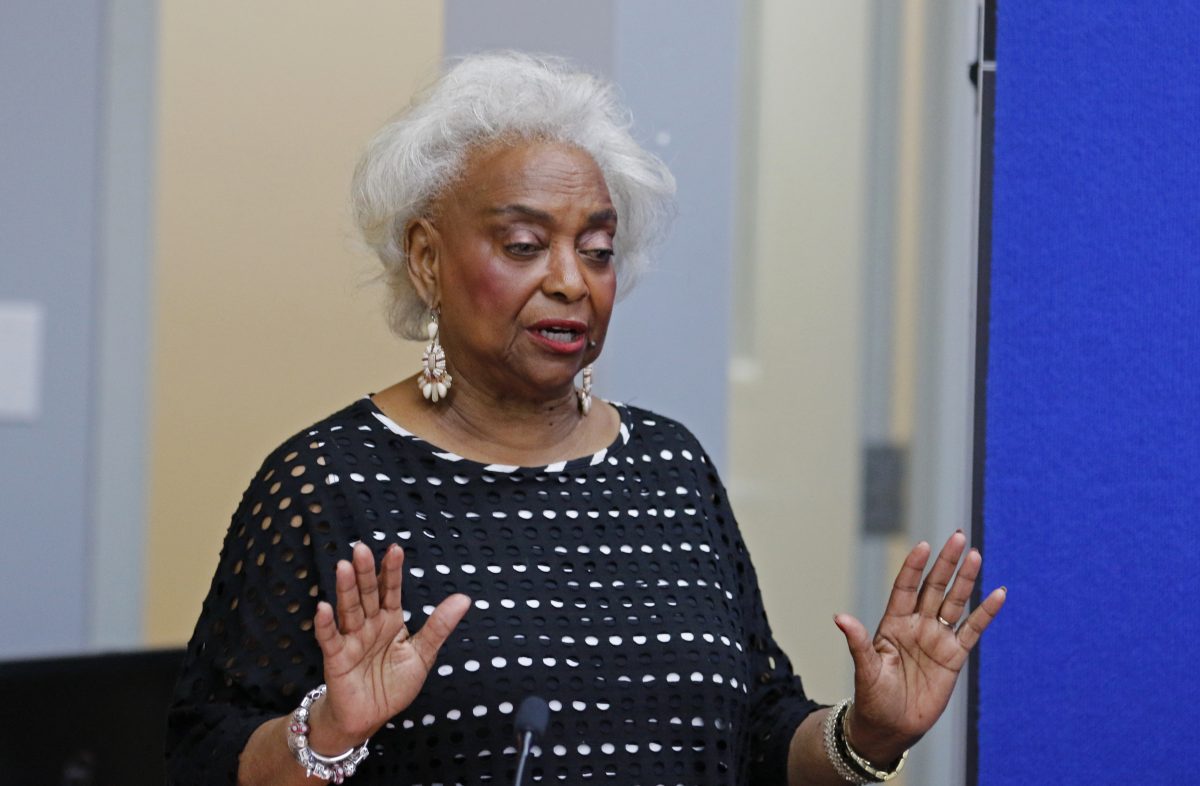 She responded: "He did post me here for a year and then I liked it and so I ran and I was re-elected four times. But it is time to move on … I think I have served the purpose that I came here for, which was to provide a credible election product for our members," according to the Florida Sun-Sentinel. She didn't elaborate.
The 75-year-old has faced criticism over how her office handled the midterm elections last week.
Snipes, who makes about $178,000 per year, was asked about whether she would run for re-election in 2020.
"I haven't finalized that. I'll just check with my family they'll tell me what I'm doing," Snipes responded.
Some Republicans other than Bush have called on Snipes to step down or be fired ahead of the 2020 election.
"I don't believe she's done anything criminal, but the fact that these things go on year after year and we never address the root cause is a problem," said former state Rep. George Moraitis, who is the chairman of the Broward Republican Party.
He added: "She should be encouraged to resign at this point. There's been so many occasions now of problems. Our county means a lot to the state, even to the entire country, and we need someone who can manage the election. You can't just let problems happen to you without being prepared."
President Donald Trump slammed Broward County officials on Nov. 13.
"When will Bill Nelson concede in Florida? The characters running Broward and Palm Beach voting will not be able to 'find' enough votes, too much spotlight on them now!" he tweeted.

Gov. Rick Scott, a Republican running for Florida Sen. Bill Nelson's seat, filed more lawsuits against local election officials.
On Saturday, a machine recount began in the race between Scott and incumbent Democratic Senator Bill Nelson in one of the most closely watched swing-state contests in last Tuesday's congressional elections, Reuters reported.
Reuters contributed to this report.