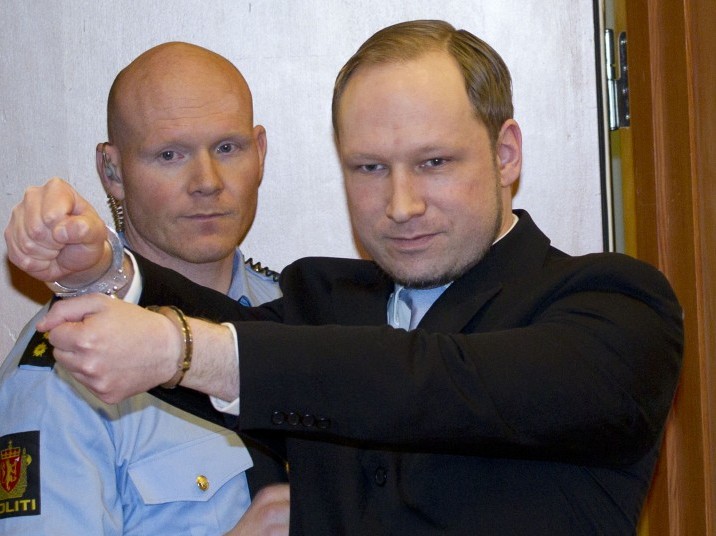 Anders Behring Breivik, the self-confessed orchestrator of the massacre that killed 77 people last summer, said the psychiatric report is false.
Breivik, 33, wrote a 38-page letter to the Verdens Gang tabloid, saying a large portion of the report is false.
"I must admit that this is the worst thing to affect me because it is the ultimate humiliation," he told the publication, referring to his report. He added that it would be "worse than death" to be sent to a psychiatric ward.
"Sending a political activist to a mental hospital is more sadistic and more cruel than killing him!" he said.
He also accused the psychiatrists who evaluated him of "lacking knowledge of politically motivated violence," the newspaper said.
Breivik, who shot 69 people on the secluded island of Utoya and detonated a bomb in Oslo that killed 8, has said that he is on a mission to rid Europe of multiculturalism and Islam.
In the letter, he also admitted that the so-called Knights Templar group he claimed to be a part of does not exist.
The group's systems that he outlined "are nothing more than a suggestion for a future organizational system. Thus, it is NOT an existing system," he wrote in the letter, according to the Aftenposten newspaper.