Breastfeeding Can Help Reduce Child Obesity Risk: Study
November 21, 2012 12:10 pm Last Updated: October 1, 2015 11:48 am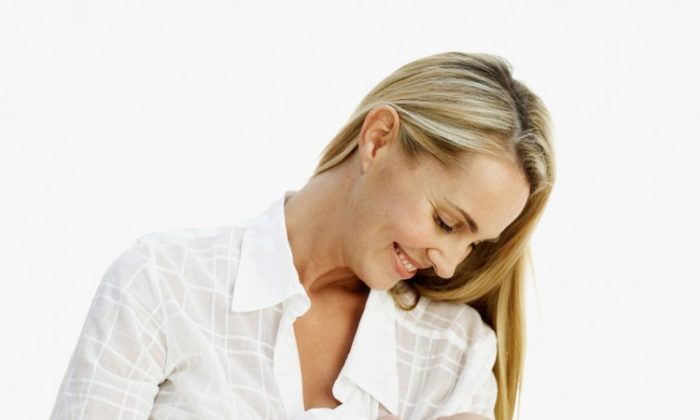 Breastfeeding can help reduce the risk of childhood obesity—even in those who are genetically predisposed to the condition, according to a new international study led by researchers at the University of Toronto.
"The benefits of breast milk are well known. However, what is new is to find that breastfeeding can have a significant impact on children who have a genetic predisposition to obesity," Dr. Laurent Briollais, a senior investigator with Mount Sinai's Samuel Lunenfeld Research Institute and an assistant professor at the University of Toronto, said in a press release.
Teaming up with other researchers in Australia and Canada, Briollais examined data from children in Western Australia from birth to 14 years of age. They concluded that the length of time a baby is breastfed has an impact on the function of a gene linked to obesity—the fat mass and obesity gene (FTO).
According to the study, breastfeeding can help reverse the effects of the FTO gene if an infant is breastfed exclusively for at least three months.
Statistics Canada estimates that close to a third of children between 5 and 17 years old in Canada are overweight or obese.
"This study is one of the first examples of early intervention in the fight against obesity," one of the study researchers, Dr. Stephen Lye, said in the release.
"Rather than trying to treat the symptoms later, we're better off trying to prevent them in the first place," added Lye, executive director of U of T's Fraser Mustard Institute for Health Development and associate director of Mount Sinai's Samuel Lunenfeld Research Institute.
The study, which was funded by the Canadian Institutes of Health Research and the Alva Foundation, was published in the International Journal of Epidemiology last week.
The Epoch Times publishes in 35 countries and in 19 languages. Subscribe to our e-newsletter.