Brazilian authorities said on Feb. 26 that tests confirmed the first case of the new coronavirus in the country. The 61-year-old man, who lives in Sao Paulo, traveled to Italy earlier this month.
The confirmed case is the first in Latin America. Previously, only the United States and Canada had confirmed cases in the Americas.
Brazil's Ministry of Health said that the first test, which was done at Albert Einstein Hospital, came back positive. A counterproof conducted at the Adolfo Lutz Institute confirmed the infection.
The patient is in good condition and is at home with his family, authorities said at a press conference on Wednesday. They're working on locating people who came into contact with him, including passengers on the plane that he flew back to Brazil with.
The man traveled to Italy between Feb. 9 and Feb. 21. He showed symptoms of the virus, including a fever, a cough, a sore throat, and a runny nose, authorities said in a statement.
Italy has reported a spike in cases this week, prompting lockdowns of cities and towns across several northern regions. Italy has by far the highest number of confirmed cases in Europe.
Brazil has 20 suspected cases, the confirmed case, and 59 patients who have tested negative.
The confirmed case presents health officials with a new environment to study the virus, Luiz Henrique Mandetta, Brazil's minister of health, told reporters.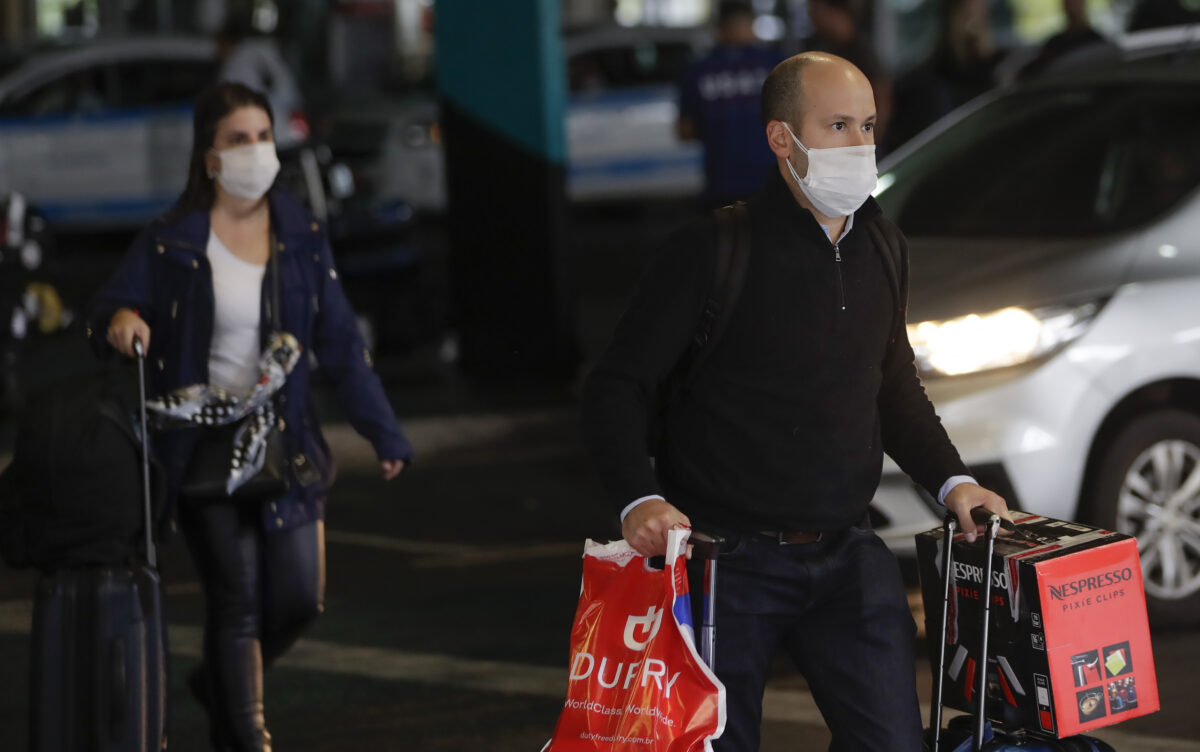 "Now we'll see how this virus behaves in the Southern hemisphere, in the situation of a tropical country, in the middle of summer. How it's going to behave. It's a new virus," he said.
The new virus, which causes a disease dubbed COVID-19, has spread to dozens of countries since emerging in China late last year. It's part of a family of viruses that are hosted in animals but can, in rare cases, infect humans before spreading from person-to-person.
Community spread of the new virus has happened in a number of countries, including Italy, Iran, South Korea, and Singapore. U.S. health officials warned Americans on Tuesday to prepare for community spread of the virus, with school and business closures among the possible consequences of such a spread.
Experts say ways to avoid contracting the virus include frequently washing hands with soap and water for at least 20 seconds, avoiding sick people, and not touching one's nose, eyes, or mouth with unwashed hands. The new virus spreads through the air or personal contact.
The incubation period of the virus is believed to be two to 14 days and some people have recovered from the disease. COVID-19 has killed thousands worldwide and infected tens of thousands.
Ileana Alescio contributed to this report.