Warning: Video might be disturbing to some viewers.
A road rage incident was captured on a busy highway in Western Australia, showing two men brawling in the middle of a road.
The footage was captured in Middle Swan, about 15 miles northeast of Perth at 11 a.m. on Aug. 11, Yahoo News reported.
The incident caught the attention of the Western Australia Police Force's Midland District, who wrote on Facebook that officials "are looking for assistance in relation to a road rage incident that occurred at 11am today on Roe Highway in Middle Swan. If you have dash cam footage of the incident can you please contact Midland Police."
In the footage, the two men are seen throwing punches at each other and appear to be oblivious to the cars passing by them.
Witnesses said that the cars were driving too close to one another before it developed into an all-out brawl, 7News reported.
"He was really angry and he got beaten up pretty bad," a witness told the news outlet.
"All the other cars they were stopped behind him. They were honking and all the cars around us, all the drivers and passengers got out to try separate them," witness Jake Dragicevich said.
One of the men ultimately retreated.
"Take a chill pill, it's not worth it," Dragicevich said of the fight.
In the video published by 9News, a man in black is seen throwing an overhand right punch at the much larger man wearing a blue sports jersey.
The larger man then gets on top of the man wearing black and rains punches on him and tosses him around.
Neither of the men were hospitalized.
It's not clear who initiated the fight as the 9News footage appeared to have been edited.
Social media users commented on the matter, describing the fracas as "disgusting."
"Totally disgusting. Where are some peoples' manners. Hope the police deal with it," one person wrote, according to Yahoo.
"There is no need for this," another said.
The West Australian newspaper reported that traffic was brought to a halt due to the brawl.
Other details about the case are not clear.
Crash Deaths in the United States
Tens of thousands of people are killed and millions injured each year from motor vehicle crashes, according to the Centers for Disease Control and Prevention (CDC). The CDC says these deaths cost more than $380 million in direct medical costs.
The major risk factors for crash deaths in the United States are not using seat belts, car seats, and booster seats (factors in over 9,500 crash deaths); drunk driving (a factor in more than 10,000 crash deaths); and speeding (contributing to more than 9,500 crash deaths).
According to 2017 data from the CDC, the 10 leading causes of death in the United States were: heart disease, cancer, unintentional injuries, chronic lower respiratory diseases, stroke, Alzheimer's disease, diabetes, influenza and pneumonia, kidney disease, and suicide.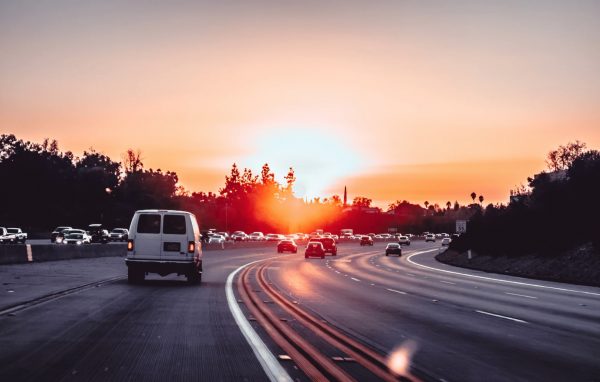 These further break down as follows: the most common are unintentional poisoning deaths (58,335), followed by motor vehicle traffic deaths (40,327), and unintentional fall deaths in third place (34,673).
The total number of emergency department visits for unintentional injuries in the United States in 2017 was 30.8 million, 
according to the CDC
.
The 10 leading causes accounted for 74 percent of all deaths in the United States in 2017.
Epoch Times reporter Tom Ozimek contributed to this report.