Witnesses of California's Gilroy Garlic Festival shooting say a 10-year-old girl saved a 3-year-old boy from harm after the gunman wounded the toddler's parents.
Candice Marquez told The Associated Press on Monday, July 29, that she was working a stand with Cheryl Low when they stepped away to use a restroom.
They said that on their way back to the Honey Ladies tent, they heard what sounded like fireworks, before spotting the gunman reload his weapon. The gunman then allegedly walked towards the tent and opened fire, wounding the 3-year-old boy's parents.
Marquez said she and Low ran for safety, while Marquez's 10-year-old niece—who remained in the tent—helped their boss's 3-year-old son to safety under a table.
"She was brave," Marquez said of the girl. Marquez said her niece told her she made eye contact with the gunman, but that he didn't fire.
"My niece she was actually a hero," Marquez told ABC News, adding that "she grabbed him and hid him under a table so that he wouldn't get shot."
Marquez told the station that her niece was "a little shaken" and "a little scared" because she had heard a second gunman might be involved and still be at large.
The 3-year-old was uninjured in the incident, ABC reported.
2 Children Among Dead in Gilroy Attack
A man opened fire on a crowd at a popular food festival in California on July 28, killing three people and injuring about 15 others before law enforcement shot him dead.
Authorities identified the alleged shooter as Santino William Legan, who is believed to have been 19 years old. Law enforcement was also searching for a suspected accomplice.
According to news reports, the victims killed included a 6-year-old boy, a man in his 20s, and a 13-year-old girl.
Within minutes of opening fire on the final day of the three-day Gilroy Garlic Festival, Legan was shot dead by responding police officers. He appeared to have randomly targeted his victims with a rifle.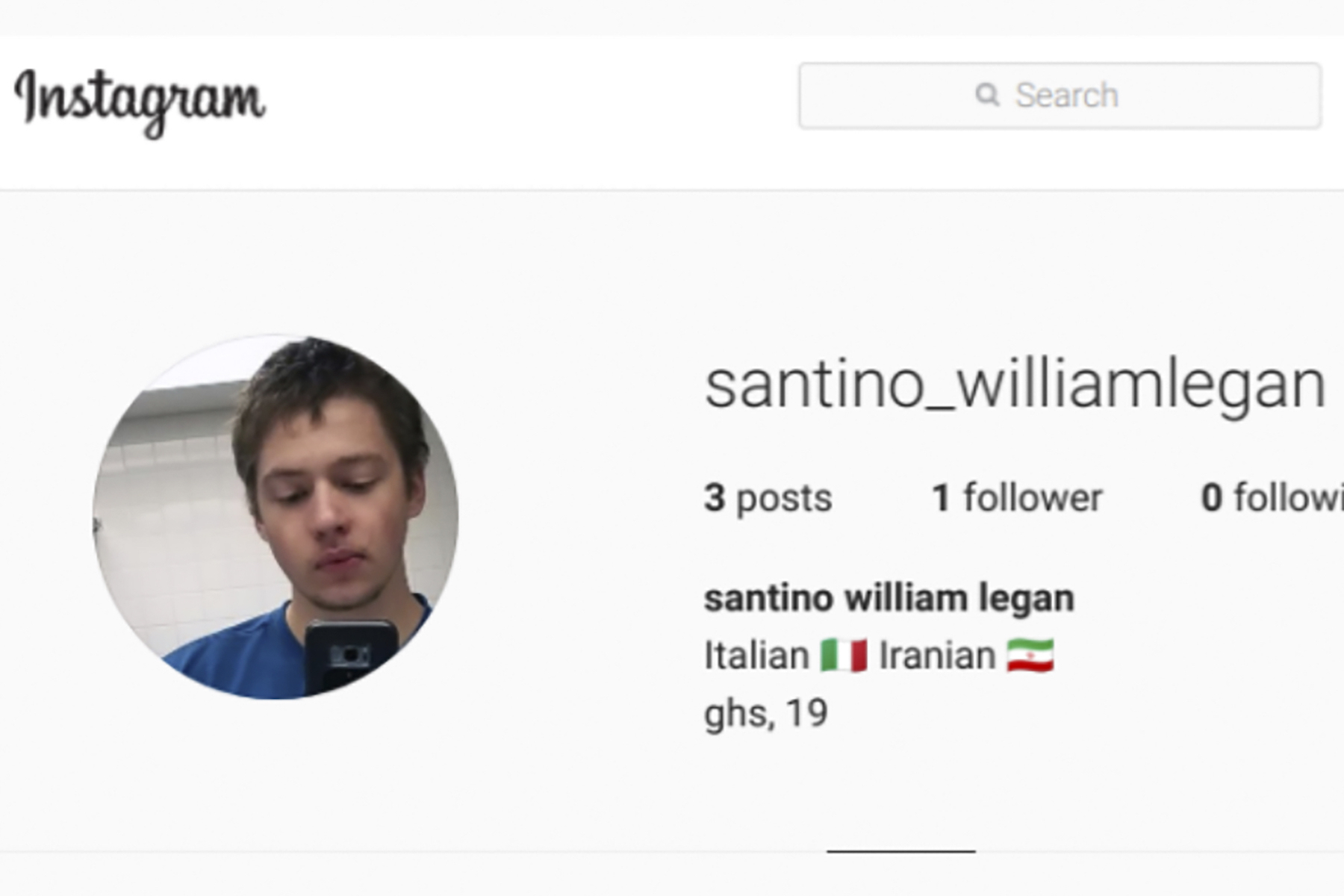 The festival in Gilroy, located about 30 miles southeast of the city of San Jose, had security that required people to pass through metal detectors and have their bags searched. The assailant sneaked in through a fence that borders a parking lot next to a creek, Gilroy Police Chief Scot Smithee said at a press conference.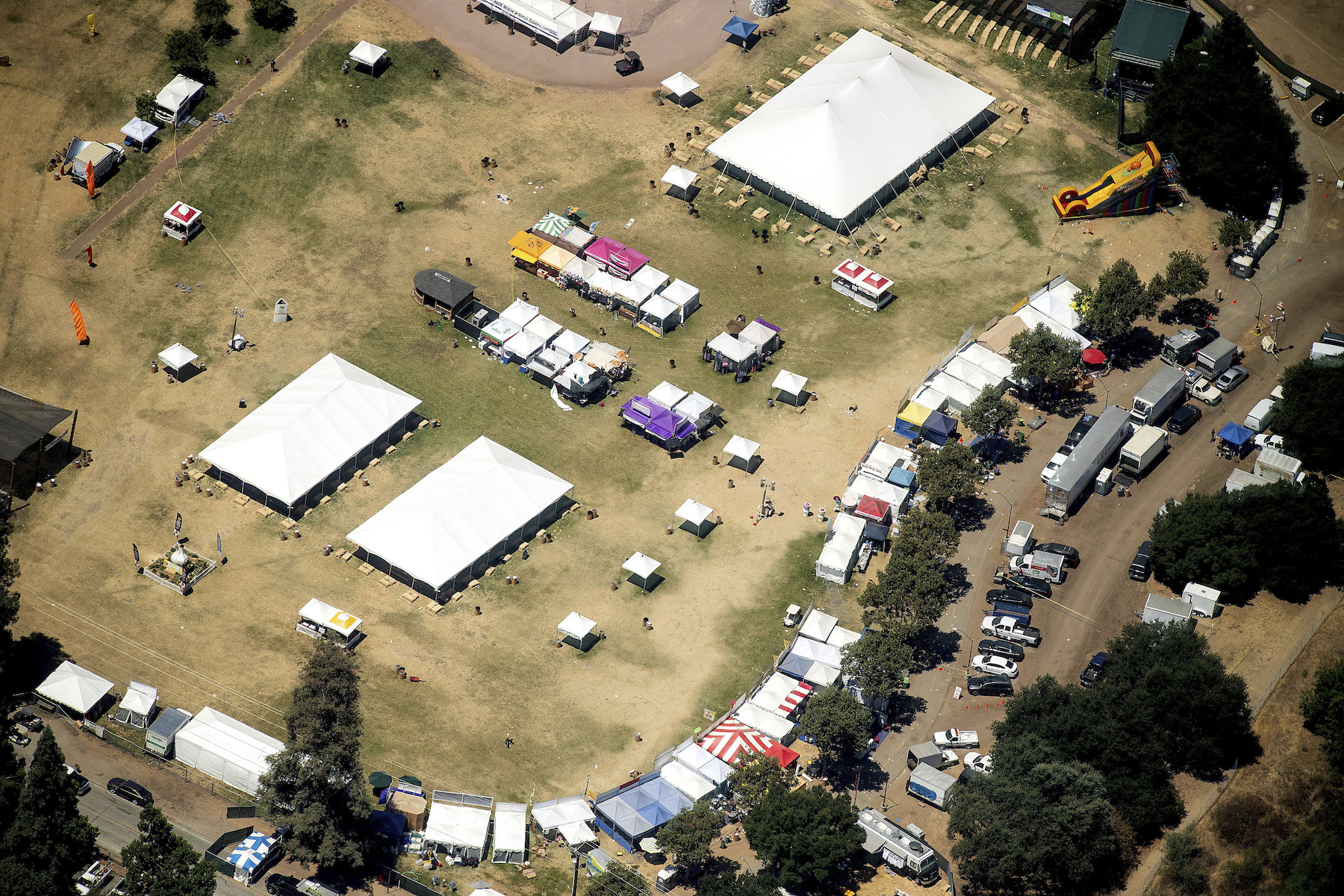 Some witnesses reported a second suspect, Smithee said, but it was unclear whether that person was armed or just helped in some way. The manhunt to find the alleged accomplice continued on July 29.
Smithee said that investigators "have no idea of a motive" behind the attack.
President Donald Trump, meanwhile, described the assailant as a "wicked murderer," adding: "We grieve for their families. … We're praying for those who are recovering right now in the hospital."
Trump made the remarks during the signing of a bill that authorizes the extension of a compensation fund for 9/11 first responders.
"We will continue to work together as communities and as citizens to stop evil, prevent violence, and protect the safety of all Americans," Trump said at the White House Rose Garden.
The wounded were taken to multiple hospitals, their conditions ranging from fair to critical, with some undergoing surgery. At least five were treated and released.
'Nothing Short of Horrific'
Police searched the two-story Gilroy home of the gunman's family on July 29, located less than a mile from the crime scene. Investigators also searched a car parked outside the residence.
California Gov. Gavin Newsom called the attack "nothing short of horrific" on Twitter.
"Tonight, CA stands with the Gilroy community," he wrote. "My office is monitoring the situation closely. Grateful for the law enforcement's efforts and their continued work as this situation develops."
Smithee told reporters on July 29 at a press conference that the suspect legally purchased his rifle in Nevada earlier in July. The weapon was described as an "SKS, AK-47-type assault rifle."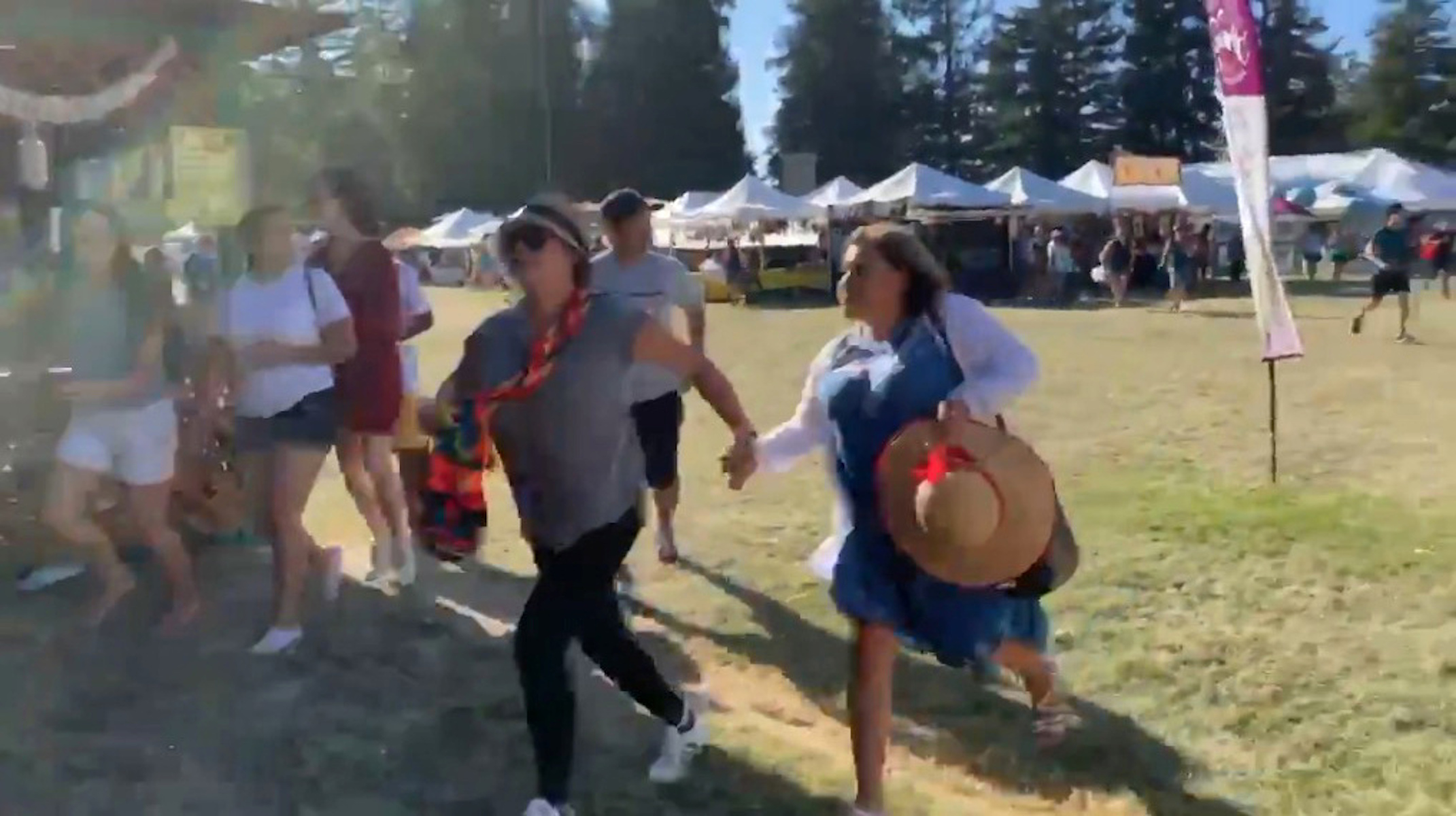 The alleged gunman appeared to post a photograph from the festival shortly before the attack on an Instagram account believed to belong to him, accompanied by disgruntled captions. The account only appeared to be a few days old and was later deactivated.
Epoch Times reporter Bowen Xiao, Reuters, and The Associated Press contributed to this report.