The baby boy who was delivered by paramedics from his mother after she was stabbed to death in her London home over the weekend has died.
London's Metropolitan Police confirmed in a statement that baby Riley had died in the hours of July 3, almost exactly four days after his mother, Kelly Fauvrelle, 26, was attacked by an unidentified assailant her south London home.
Following the announcement of the baby's death, police released security footage of a man they wish to trace, shown walking towards Fauvrelle's house, and then running away 10 minutes later, at 3:25 a.m. on June 29. just after the time she was stabbed.
Five minutes after the footage was taken, paramedics and police found Fauvrelle, who was eight months pregnant, suffering from stab wounds.
She died at the scene, but paramedics were able to deliver her baby boy, Riley, who was rushed to a nearby hospital in critical condition.
His family had said that they did not expect Riley to survive. He died at 3:10 a.m. on July 3.
London police said they had the released the security footage hoping to find a lead in what they described as a "fast-paced, and extremely challenging investigation."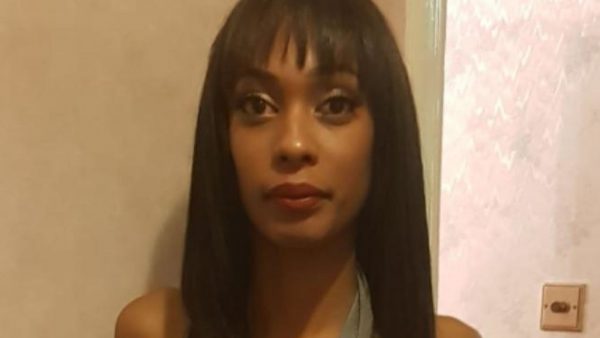 Detective Chief Inspector Mick Norman said in a statement: "We need to identify the man shown in the images urgently, even if only to eliminate him from our inquiries. I need to hear from anyone who knows who he is."
Norman said that there had been speculation about whether Fauvrelle's attacker was known to her. "At this stage, we simply are not in a position to say and we must retain an open mind."
"One of the key aims of my investigation is to build a complete picture of Kelly's life and the people with whom she was in contact, but I also need to consider other possible scenarios.
Two men, not named by police, have been arrested on suspicion of murder and released on bail to a date in August. Under the British legal system, it is the prosecution which decides whether charges should be filed.
Chandra Mutucumarana, a neighbor, said he was "utterly shocked" the BBC reported.
"Being a mum was all she dreamed about," her aunt, Rosa, told The Telegraph. "When she found out she was pregnant, I think that really lifted her spirits."
Fauvrelle's uncle said: "This is London for you. It won't get any better. You could put more police on the streets, or the army, but this is the world we live in nowadays. People have no respect for life anymore. It's only going to get worse."
Knife crime, especially among young people and children, has been dragged high into the political agenda in recent years, especially in London.
Responding to Fauvrelle's death, London mayor Sadiq Khan wrote on Twitter: "Violence against women is endemic in society and devastating murders in the home, like this one, show the scale of the problem we face. My prayers are with this innocent child, and with the mother it has so tragically lost."
President Donald Trump blasted the London mayor over knife crime two weeks ago.
LONDON needs a new mayor ASAP. Khan is a disaster – will only get worse! https://t.co/n7qKI3BbD2

— Donald J. Trump (@realDonaldTrump) June 15, 2019
"LONDON needs a new mayor ASAP. Khan is a disaster – will only get worse!" Trump tweeted in early June. Trump later said in another tweet that Khan "is a national disgrace who is destroying the City of London!"
Last year, for one month the murder rate in London famously rose above that in New York, where the murder rate has been sharply falling off for decades. That month appears to have been a statistical blip, although it does fit with a trend of generally rising violent crime, knife crime in the capital, and across the nation.
Police claimed earlier this week that a massive ramp-up in stop-and-search appeared to have blunted the trend of rising knife crime.
In the year ending March 2018, knife homicides reached their highest since records began in 1946, at 285. The previous high was 268 in 2008.
In a speech to the National Rifle Association in May, the U.S. President said there was "blood all over the floors" of a London hospital.
"They say it's as bad as a military war zone hospital. Knives, knives, knives, knives," said Trump.
"London hasn't been used to that. They're getting used to it. It's pretty tough."