LONDON—A 14-year-old boy died in London after being stabbed seven times by men who had knocked him off a moped with their car.
Police described the attack, which occurred Jan. 8, as "targeted," with the three assailants fleeing the scene in Waltham Forest, in northeast London.
The teenager is the youngest such victim over a two-year period in London, but the killing is the fourth in the UK's capital in 2019.
Witnesses described seeing the car traveling on the opposite side of the road as the teenager, then ramming into him. The men got out of the car and stabbed the boy, before driving off. Medics tried in vain to save the boy, pronouncing him dead 40 minutes after they arrived.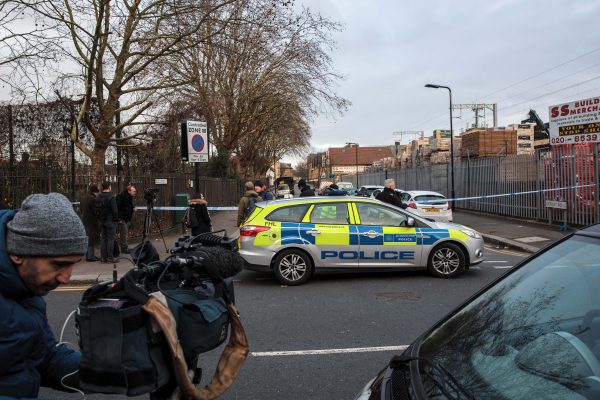 A man who works nearby described how a witness of the attack came into his workplace and told him what had happened.
"They said they knocked him off the moped and got out of the car and they stabbed him seven times—there were unsurvivable wounds in his back," he said, according to several British media outlets.
"He thought it was an accident, that somebody had knocked someone, but then he said they quickly came [out of the car]. "They beat him up, and they stabbed him, and they left."
The boy's uncle told London's Evening Standard newspaper that his nephew had moved to London from Nottingham in the north of England six months ago.
"It's a sad time. He was a good kid. When he was young, he looked up to me and I always gave him advice and tried to show him the right way in life," he said. "I told him he'd have to behave down there, the kids down there are different to kids in Nottingham. It's not right, the world we live in is messed up."
'Shocked and Appalled'
London Mayor Sadiq Khan said he was "greatly saddened" by the fatal stabbing, adding that his "thoughts are with [the victim's] family and friends."
Metropolitan Police Chief Superintendent Richard Tucker said in a statement, "Everyone is shocked and appalled by this murder. The age of the victim, a boy aged 14, beggars belief and I completely understand the alarm and concern it has raised from those who live and work in the area."
Detective Chief Inspector Larry Smith, from the Homicide and Major Crime Command, said the police believe the attack was targeted and planned.
"We are doing everything we can to catch those who carried out this cowardly attack and bring them to justice," Smith said in a statement.
No arrests have been made.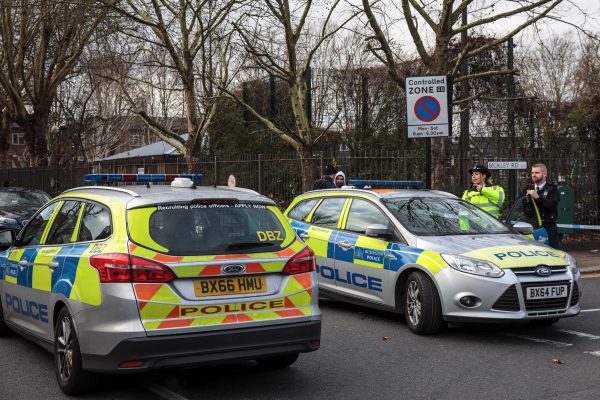 The attack comes as London police struggle to cope with a spate of stabbings, with Interior Minister Sajid Javid saying he is "deeply worried" about the trend.
In 2018, there were 132 violent deaths in London, an increase of 12 percent over the previous year.
Knife crime in England and Wales has risen to its highest-ever level, with more than 39,000 offenses committed during the past year.
Assistant Commissioner Martin Hewitt said he was very concerned about the rise of crime in the capital.
"My thoughts are with the victims' families of these tragic and horrific crimes which have brought untold misery to countless people," he said. "We are strengthening local policing by bringing specialist officers closer to communities, and have increased the number of neighborhoods officers dedicated to particular areas to engage with the public and work with them to keep them safe."
Khan and the Metropolitan police insist they are doing everything possible to tackle knife crime, including ramping up the use of weapons-focused stop-and-search and a succession of anti-knife crime operations.
The Mayor's office has pledged to increase the number of front-line police officers on London's streets by investing an additional 140 million pounds ($183 million) in the Met Police.