A 10-year-old French boy who developed an E-Coli infection in 2011 after eating a supermarket burger died on Sep. 14 from complications resulting from the poisoning.
The boy, Nolan Moittie, ate the burger from the discount supermarket, Lidl. A total of 15 children had fallen sick during that time by consuming steaks from Lidl, but Nolan suffered the most, reported French media, Le Parisien.
"His limbs became deformed, his bones would break, and he had to undergo different kinds of surgeries. He could not eat, swallow, speak or move because he had no more ability to coordinate," the child's family lawyer, Florence Rault told AFP on Sunday.
Rault said it was a very tough time for Nolan's family. "This boy has unfortunately died several times, it's a real drama for the family of Nolan who lives a real ordeal since the accident," she told Le Parisien.
Lidl, a global company of German origin, shared a message about Nolan's death on the Twitter handle of its French business.
"We share the grief of Nolan's family and wish to assure them of our support in this time of suffering," it said.
Nous partageons la peine de la famille de Nolan et tenons à les assurer de notre soutien dans cette épreuve.

— Lidl France (@lidlfrance) September 16, 2019
Nolan was two years old when he ate the burger and caught the deadly infection. He was paralyzed and handicapped and suffered from diabetes. He had to be fed with a tube and survived on medication, and frequent hospital stays.
"His body finally gave up … as a result of all the pathologies which only got worse," said Rault.
Lidl's former boss, Guy Lamorlette, was sentenced to three years (on appeal) in jail in 2017 for failing to carry out a check on the quality of steaks that led to infection. He was also fined $55,000 (50,000 euros).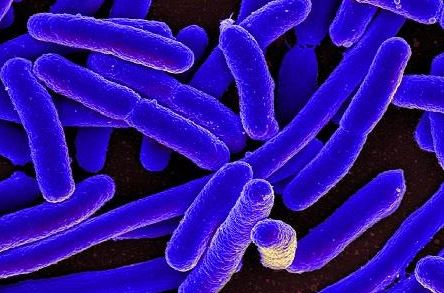 The appeals court confirmed the 2017 sentence for "involuntary injuries due to a deliberate breach of safety operations."
Lamorlette's lawyer told AFP that he wants to appeal the sentence with France's Court of Cassation. After Nolan died, Rault urged him not to do it. She said the child's family was in debt to pay his medical bills and Lamorlette had not paid them any damages.
"I hope that the person responsible for this tragedy will have the decency to withdraw his appeal on points of law. At the first trial, he did not even want to watch Nolan, now he must serve his sentence, and Nolan's parents must be compensated and let to mourn, " said Rault, according to Le Parisien.