British Prime Minister Boris Johnson did not know "specific allegations" about Chris Pincher before appointing him deputy chief whip, a Cabinet minister has said after the MP was suspended over sexual misconduct allegations.
Pincher, MP for Tamworth, resigned from the whips' office on Thursday after The Sun reported that he had "groped" two male guests at the Carlton Club, a Conservative Party private members' club in London's Piccadilly, on Wednesday evening.
The Conservative Party on Friday suspended his party membership following a formal complaint.
It was the second time Pincher has quit the whips' office, having resigned as a junior whip in November 2017 following a complaint that he made an unwanted pass at the former Olympic rower and Conservative candidate Alex Story.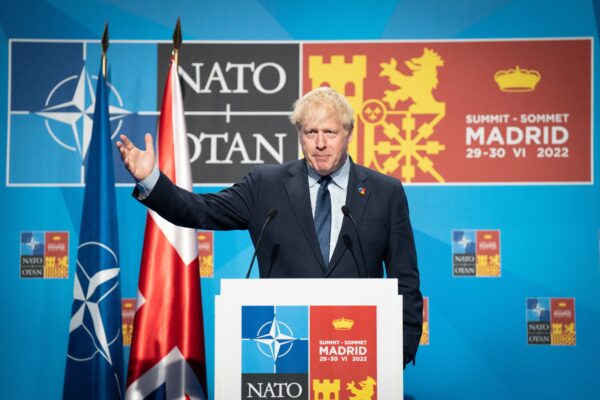 Following Pincher's suspension, Johnson came under pressure to explain why he had given the MP a key ministerial role in February 2022 despite earlier allegations of misconduct.
Former Number 10 adviser Dominic Cummings alleged that Johnson had referred to the MP as "Pincher by name, pincher by nature" long before appointing him.
In media interviews on Sunday, Work and Pensions Secretary Therese Coffey defended the prime minister's handling of the matter.
Coffey told the BBC she believes "to the best of my knowledge" that Johnson was not aware of specific allegations about Pincher before appointing him to the whips' office.
Asked how she could be sure, she said, "I've been informed this morning that he didn't know about specific allegations."
Pressed about who gave her the assurances, she said, "Somebody from the Number 10 press office."
'Desperate'
The main opposition Labour Party said Pincher should never have been promoted to a ministerial role.
Shadow business secretary Jonathan Reynolds said elements of Coffey's defence were "desperate."
"It's clear from what we know this morning that Chris Pincher should never have been put back into the whips' office," the Labour MP told Sky News.
In a statement issued on Saturday, Pincher said he would "cooperate fully" with the inquiry, and that he's seeking "professional medical support" over stresses.
"I respect the prime minister's decision to suspend the whip whilst an inquiry is underway, and I will cooperate fully with it," the MP said.
Pincher said he's "truly sorry" for the "upset" he had caused by drinking too much and embarrassing himself and others.
PA Media contributed to this report.