The UK's Prime Minister Boris Johnson has received a questionnaire from the police investigating alleged lockdown-breaching parties in Downing Street, his office has confirmed on Friday.
If fined by police, it would be "very tough" for Johnson to stay in office, a senior Conservative MP warned.
The Metropolitan Police said on Thursday that officers from "Operation Hillman"—an investigation into 12 gatherings in Downing Street and the Cabinet Office during the CCP (Chinese Communist Party) virus lockdowns—would contact more than 50 people, asking them to provide an account and explanation of their participation in an event.
A spokesman from 10 Downing Street on Friday confirmed Johnson had received a legal questionnaire.
"We can confirm the prime minister has received a questionnaire from the Metropolitan Police. He will respond as required," he said.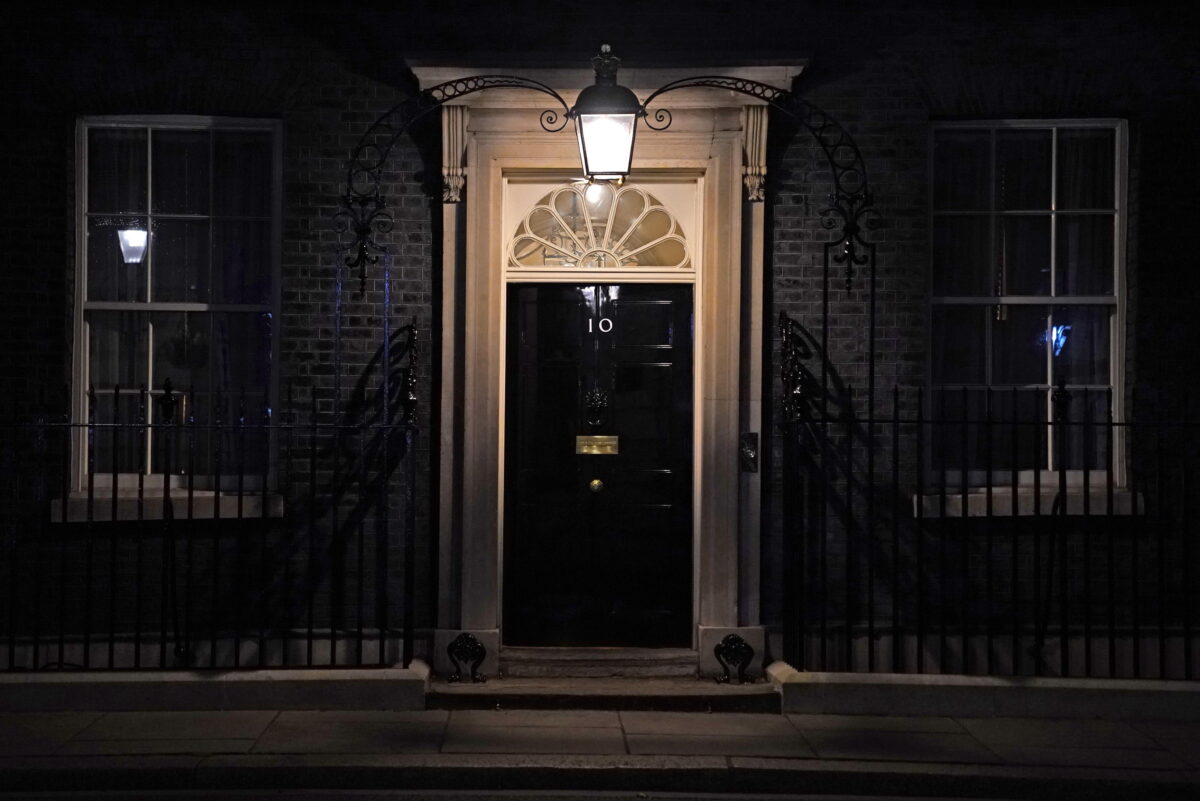 Johnson, who has seven days to reply to the questionnaire, was allegedly present at up to six of the gatherings, one of which was at his own flat at 11 Downing Street.
On May 20, 2020, more than 100 Downing Street staff were invited by Johnson's then-principal private secretary Martin Reynolds to a "bring your own booze" garden party that evening. Around 30 or 40 people reportedly turned up. Johnson admitted being at the event for 25 minutes to "thank groups of staff," but said he "believed implicitly that this was a work event."
Downing Street admitted staff "gathered briefly" in the Cabinet Room on June 19, 2020, in what was reportedly a surprise birthday get-together for the prime minister organised by his now-wife Carrie, but it has denied a report that, later the same evening, family and friends were hosted upstairs to celebrate the occasion.
On. Nov. 13, 2020, the night of Johnson's former aide Dominic Cummings' acrimonious departure, Carrie Johnson reportedly hosted a party in the official flat over 11 Downing Street where she and the prime minister live. Her spokesman has dismissed the claim as "total nonsense," but the prime minister was reportedly seen heading up to the flat, where Abba songs, including The Winner Takes It All, were reportedly heard coming from the residence.
On the same day, Johnson reportedly gave a speech over the departure of Lee Cain, his then-communications director and a close ally of Cummings.
On Dec. 17, 2020, Johnson was reportedly present "for a few minutes" at a gathering for a departing official.
On Jan. 14, 2021, Johnson reportedly attended another gathering to mark the departure of two private secretaries.
Downing Street would not say whether the letter was questioning the prime minister over one or more events.
The Met has stressed that being contacted by police doesn't mean a fixed penalty notice will necessarily be issued to that person.
According to the rules at the time, if the prime minister gets fined, it could be anywhere between £200 and more than £10,000, depending on how many times the Met deems Johnson has broken the law.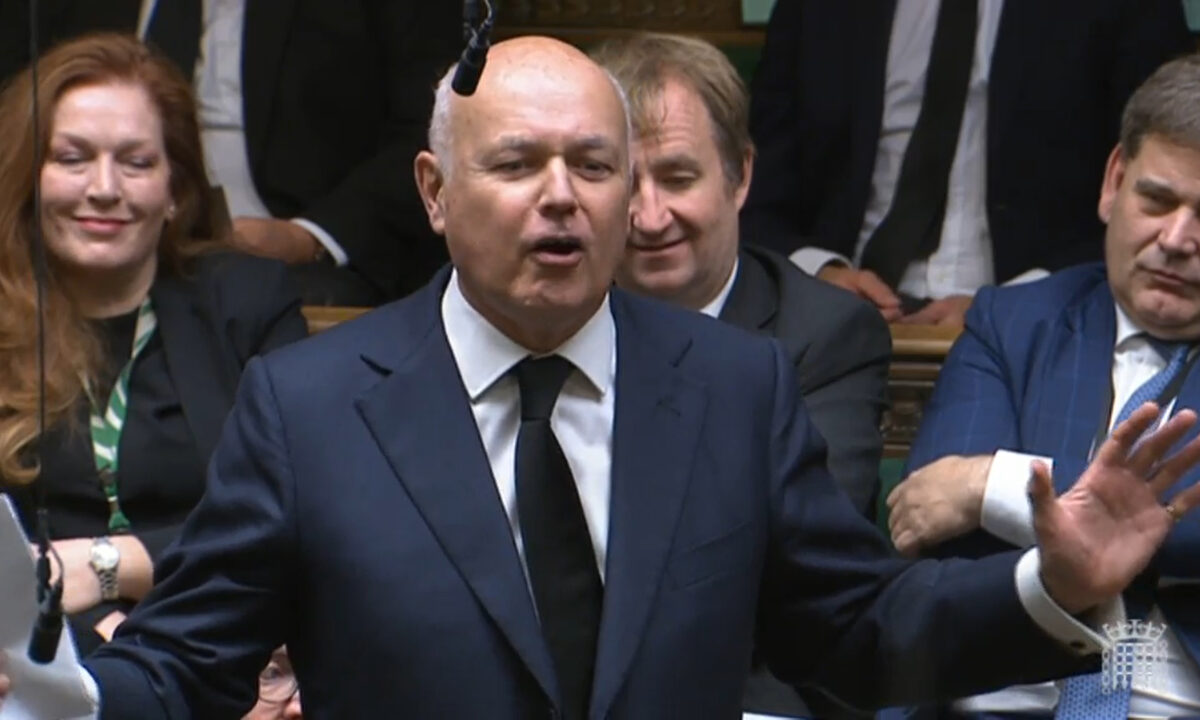 Formal Conservative Party leader Sir Iain Duncan Smith said getting fined by police is "clearly not helpful" to Johnson as it would mean he has broken his own laws.
Asked if the prime minister can keep the job if he is found to have broken the law, Duncan Smith told inews that it would be "very tough."
"That's a decision made by my colleagues but I think it would be very tough for anyone to remain after that," he said.
"If you've set the laws, and you break them and the police decide you have broken them … and then there's the unredacted report—the two things will come together," Duncan Smith said, referring to a report by senior civil servant Sue Gray, who led an internal investigation into the alleged parties. Gray was scheduled to publish her report last month but only published a heavily redacted version after the Met got involved and asked her to make "minimal reference" to the events being investigated by the force.
Johnson has committed to publishing the full report after the police investigation is concluded.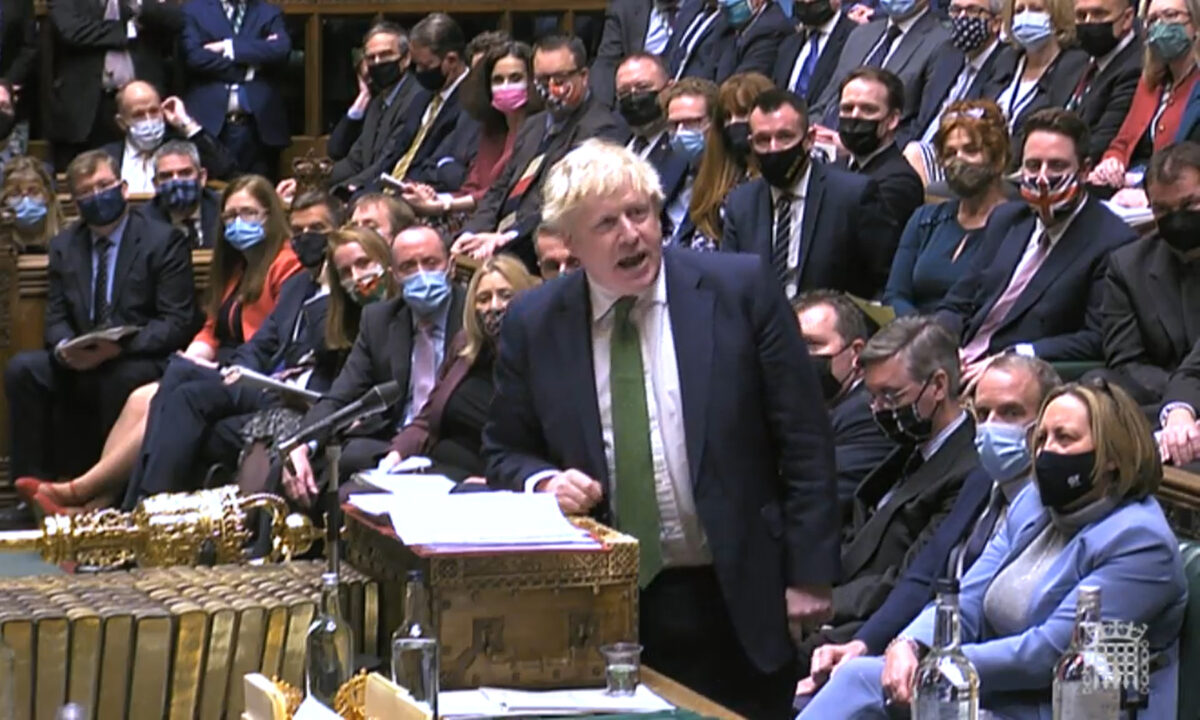 So far, 15 Conservative MPs, including a former minister, have publicly called on Johnson to resign over the Partygate saga, while more are thought to have privately written to the 1922 Committee of backbench Tories calling for a no-confidence vote.
More still are poised to do so if the prime minister is found to have broken his own CCP virus laws, or further damaging details emerge from the Sue Gray inquiry.
Johnson has created a new Office of the Prime Minister and carried out a mini cabinet reshuffle after promising MPs he would change the way Downing Street and the Cabinet Offices works, but Duncan Smith said the prime minister would need to do more to retain confidence.
"That can't be it, if that's it then nothing changes," he said.
Duncan Smith said the prime minister should have a slimmer and agile team instead of building more bureaucracies around him and urgently try to reassure Tory voters with tangible benefits from Brexit.
"Where are the freeports? And they must have proper tax-free status. Second, deregulation, there's a whole load of things that businesses want us to do that we could and should do, tax—Why aren't we cutting VAT, on energy for example?"
The former party leader said he believes the Conservative government doesn't have "all the way to the next election" to deliver its promises, but only "have this one last year to show clearly that change is not just coming, that it has come."
Following the resignation of Met Commissioner Dame Cressida Dick on Thursday, former commissioner Lord Blair said Johnson, who's currently under investigation by the Met, should recuse himself from involvement in picking the next commissioner.
PA media contributed to this report.