British Prime Minister Boris Johnson said on Wednesday that the lockdown measures have started having an effect in curbing the spread of the new CCP virus variant.
However, the main opposition Labour Party says the existing lockdown measures are not sufficient and has called for even stricter restrictions.
At the Prime Minister's Questions in the House of Commons, Labour Party leader Keir Starmer said that the government's advisers had warned Johnson that the new more transmissible variant of the CCP (Chinese Communist Party) virus was spreading fast and the current measures were "highly unlikely" to be able to control it.
"The next big decision is obvious. The current restrictions are not strong enough to control the virus. Stronger restrictions are needed," he said.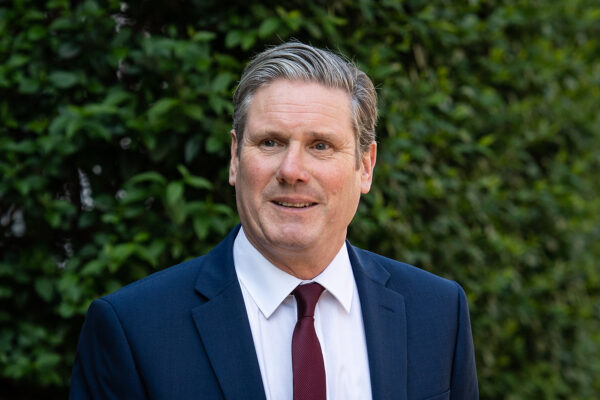 Johnson responded by saying that the government was keeping things under "constant review" and that he wouldn't rule out toughening up restrictions if needed.
"We are now seeing the beginnings of some signs" that the lockdown measures are "starting to have an effect in many parts of the country, but by no means everywhere," he said.
Johnson said the negative consequences of lockdown rules must also be taken into account, because "nobody can doubt the serious damage that is done by lockdowns to people's mental health, to jobs, to livelihoods as well."
Last week, Johnson put the whole of England under the third national lockdown since the CCP virus pandemic began last spring, in order to stem the spread of the new variant, which the government said has a 50 to 70 percent faster rate of transmission.
Under the new restrictions, people may only leave home for limited reasons, such as to shop for essentials, to work if they can't work from home, to exercise, to seek medical assistance, or to escape domestic abuse.
Earlier on Wednesday, London Mayor Sadiq Khan, a Labour politician, wrote on Twitter that he was "left with little choice but to ask the [government] to tighten measures."
Here are the facts.

London's cases are worse than in March, yet our restrictions are looser. We're also dealing with a more transmissible strain of the virus.

This cannot continue. London leaders and I are left with little choice but to ask the Govt to tighten measures. 1/4

— Mayor of London (gov.uk/coronavirus) (@MayorofLondon) January 13, 2021
Khan urged the government to close places of worship and make it mandatory to wear face masks outdoors.
Khan declared a "major incident" last Friday, saying that London was "at crisis point" amid a surge of CCP virus cases.
Simon Veazey and Reuters contributed to this report.