British Prime Minister Boris Johnson has promised to publish a plan in a month's time for taking England out of the ongoing CCP virus lockdown.
He told Parliament on Wednesday that the government intends to review the current lockdown measures in mid-February, once the most vulnerable had been offered the first dose of a vaccine for the CCP (Chinese Communist Party) virus, commonly known as the novel coronavirus.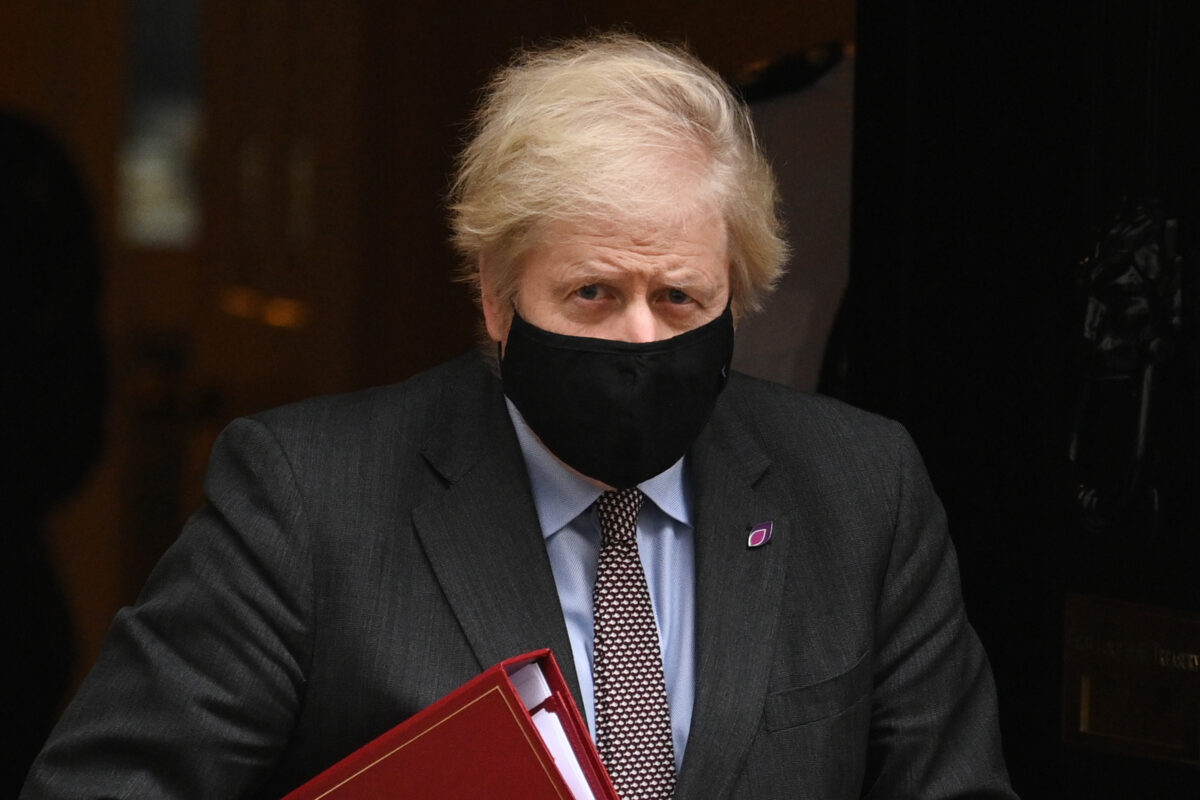 The government will then publish its plan for taking the country out of lockdown when Parliament returns from recess in the week commencing Feb. 22.
"Our aim will be to set out a gradual and phased approach towards easing the restrictions in a sustainable way," he said in a statement to lawmakers.
With the official death toll from the CCP virus in the UK passing the 100,000 mark on Tuesday, the government has come under pressure for past and present handling of the pandemic.
In the meantime, the government is under pressure from some quarters, including a group of backbench Tory MPs, to provide a route out of lockdown.
The ongoing England-wide lockdown, the third since the pandemic began last spring, started on Jan. 6 after the discovery of a new variant of the CCP virus in southeast England, which Johnson said is up to 70 percent more transmissible than the original variant.
On Jan. 22, Johnson announced that evidence suggests the new variant could be up to 30 percent more deadly.
Under the new restrictions, people may only leave home for limited reasons, such as to shop for essentials, to work if they can't work from home, to exercise, to seek medical assistance, or to escape domestic abuse.
Primary and secondary schools have been closed to all pupils except children of key workers, with all lessons moved online.
"I know everyone yearns to know how much longer we must endure these restrictions, with all their consequences for jobs, livelihoods, and most tragically of all, the life chances of our children," Johnson told Parliament.
"We will not persist for a day longer than is necessary, but nor can we relax too soon, because if we do, we run the risk of our NHS [National Health Service] coming under still greater pressure, compelling us to re-impose every restriction and sustain those restrictions for longer."
He said the current measures appear to have reduced infection rates, but "we do not yet have enough data to know exactly how soon it will be safe to reopen our society and economy."
But he said "the overall picture should be clearer by mid-February," with more information available on the effect of vaccines in preventing hospitalisations and deaths, as well as the effect of the current restrictions in driving down infections.
"So we will then be in a better position to chart a course out of lockdown, without risking a further surge that would overwhelm the NHS," he said.
Johnson also said it will not be possible to re-open schools immediately after the February half-term holidays.
He expressed hope that schools could be safely reopened from March 8, "with other economic and social restrictions being removed thereafter as and when the data permits."
Simon Veazey contributed to this report.