England's restrictions to curb the spread of the CCP (Chinese Communist Party) virus have been extended until as late as July 19, Prime Minister Boris Johnson announced on June 14.
June 21, dubbed "Freedom Day," was previously penciled into the government's road map to exit the lockdown and have all legal restrictions lifted.
Protesters demonstrated at Parliament Square throughout the day to voice their objections.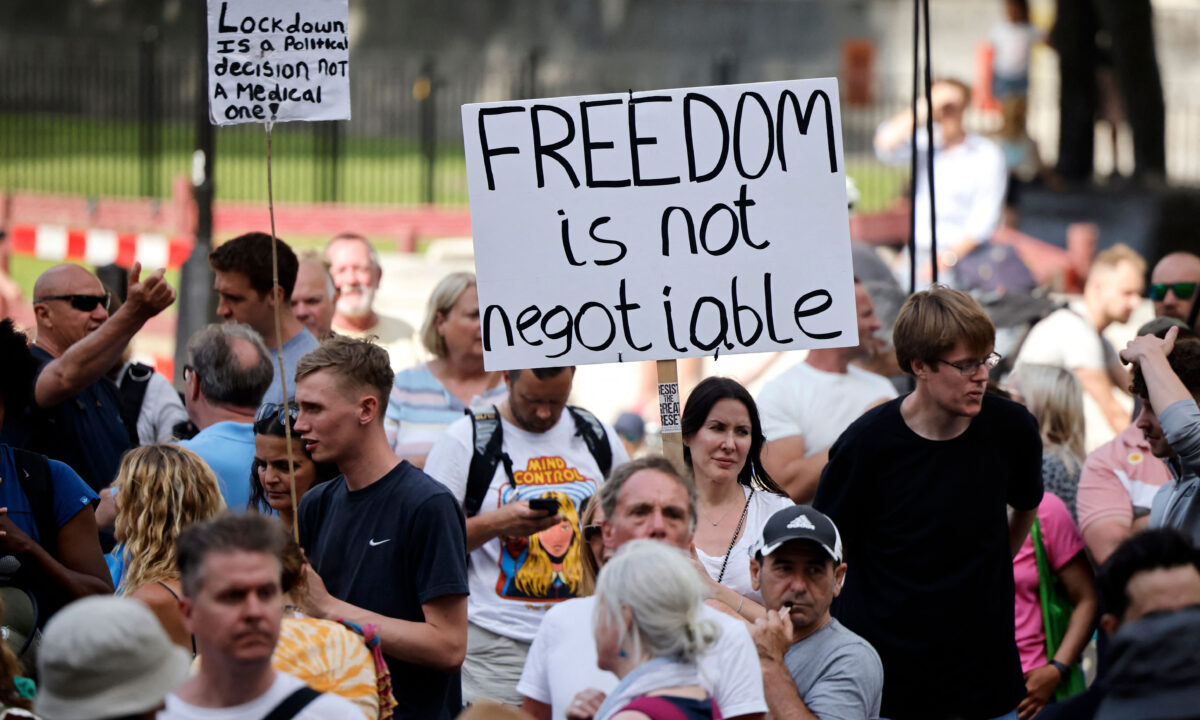 In a televised briefing, Johnson said he's confident that July 19 will be the final date, but declined to rule out the possibility of future delay, in case "there is some new variant that is far more dangerous, that kills people in a way that we currently cannot foresee or understand."
He also said that the date could be brought forward if it's deemed safe enough when ministers review the data in two weeks.
Johnson said that the delay is to buy the National Health Service some "extra time" while the government accelerates the vaccination program to protect people against the fast-spreading Delta (Indian) variant.
The number of CCP virus cases has increased exponentially in the past weeks, according to official figures, though the number of deaths and hospitalizations has remained low.
New data from Public Health England (PHE) published on June 14 suggested that CCP virus vaccines are "highly effective" in preventing hospital admission with the Delta variant.
By June 13, more than 41 million people in the UK had received their first dose of a CCP virus vaccine, and almost 30 million had received their second dose.
Johnson said he aims at "a double jab [for] around two-thirds of the adult population" and a first dose for "every adult in this country" by July 19.
All the priority groups, including those over the age of 50, the vulnerable, and all frontline health and care workers will have been offered a second vaccine dose by then, as well as those over the age of 40 who received their first dose by mid-May.
Johnson said that 23- and 24-year-olds have been invited to book their vaccine shots since June 15.
There will still be some reduction of restrictions on June 21, including numbers of attendees at weddings and commemorative events following death, as well as social distancing rules in some "large events pilots." Rules on care home visits and overnight trips for out-of-school groups will also ease.
According to updated government guidelines, the number of wedding guests will no longer be capped at 30, but will depend on the capacity of the venue.
The pilot events will include some UEFA EURO 2020 matches at Wembley Stadium, and a small number of other sports, arts, and music performances.
People attending these pilot events will have to produce proof of vaccinations or recent negative tests.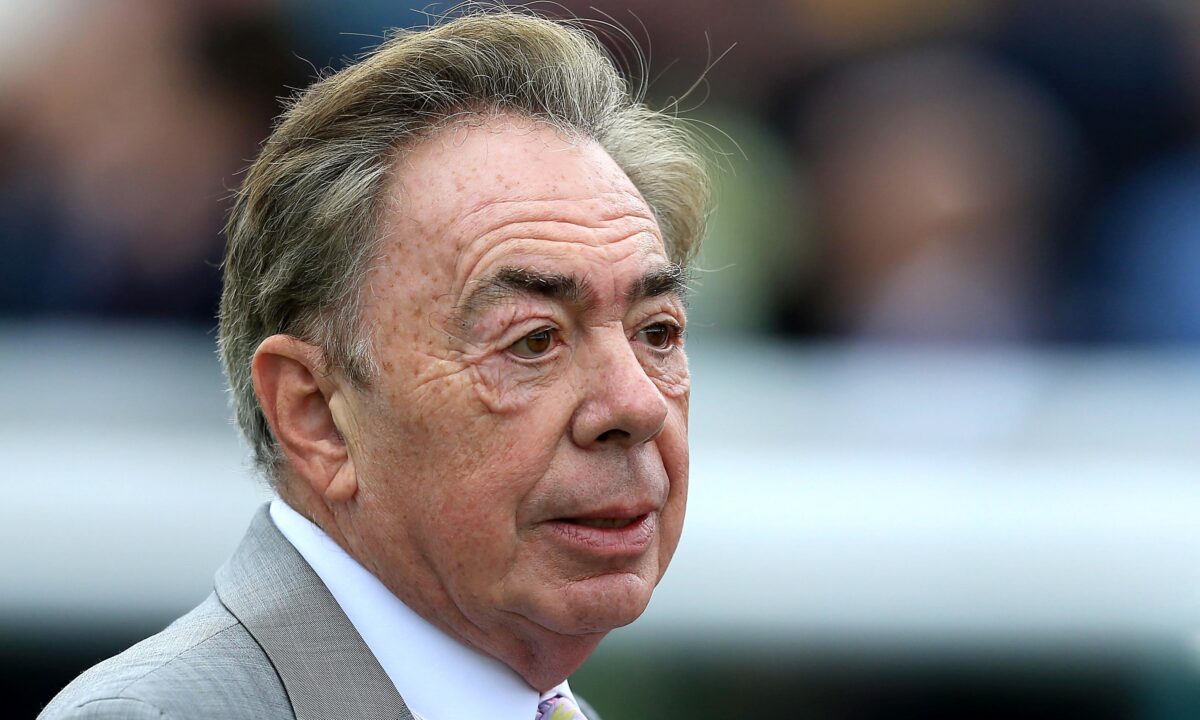 London's theaters have been severely hit by the restrictions during the pandemic, with actors and musicians having to take up unskilled work to get by.
Composer and music theater impresario Andrew Lloyd Webber said on June 8 that he would fully reopen his theaters later this month with or without government say-so, and that he's willing to be arrested for it.
His 6 million pound ($8.5 million) new production "Cinderella," which is due to debut on June 25, will lose money unless social distancing measures are removed.
Lloyd Webber reportedly has to spend 1 million pounds ($1.4 million) per month to keep his six theaters running, and has remortgaged his London home.
Asked about the composer's pledge, Johnson said that he believes someone in the government is in talks with him to "try to make it work."
"As I said earlier on, there are some pilot events that we hope will be able to go ahead even in the next four weeks," Johnson said.
Reacting to Johnson mentioning "Cinderella," Lloyd Webber said he was "pleased and surprised," but couldn't comment further until he knows more about the plan.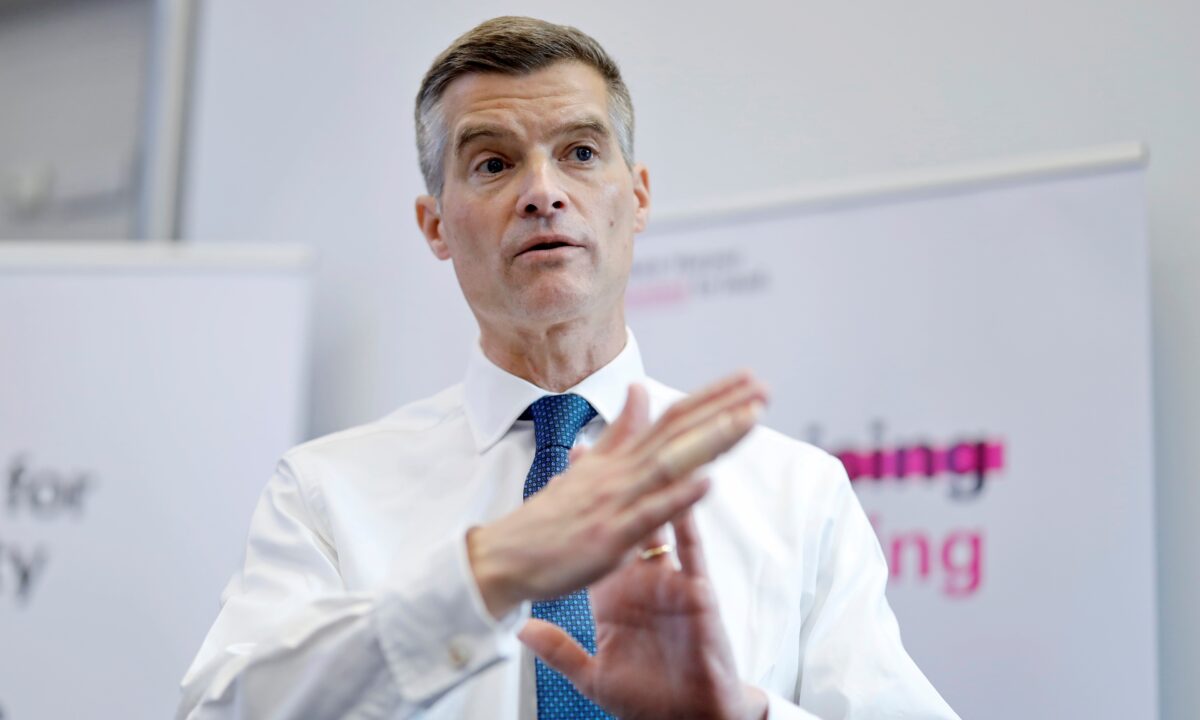 MP Mark Harper, chair of the COVID Recovery Group—a group of Tory MPs who are skeptical about COVID-19 lockdown measures—said on Twitter that the easing of wedding restrictions is "good news for those 50,000 couples planning to marry in [the] next 4 weeks … [but] for many couples this announcement will make no difference."
"While social distancing remains legally enforceable, many venues will be compelled to refuse additional guests," Harper said.
An embargoed copy of the decision to extend the lockdown was sent to the media before Parliament was informed. Sir Lindsay Hoyle, the speaker of the House of Commons, said that the move was "totally unacceptable."
"This House needs to know. It needs to know first. I find it totally unacceptable that once again, we see Downing Street running roughshod over members of Parliament. We're not accepting it," he said.
Claire Walker, co-executive director of the British Chambers of Commerce, said businesses will be disappointed by the setback.
"This delay to the removal of restrictions will come as a hammer blow to those firms who must remain closed, and to those who continue to see their ability to trade severely restricted," Walker said in a statement.
"Many firms have fought incredibly hard to stay afloat throughout the pandemic and are struggling with the damage done to their cashflow and revenue. They are desperate to play their part in the recovery. We must ensure they receive the support, and the clarity, that will give them a chance to do that."
Walker said the government must provide further cash grants, maintain furlough payments, and consider other means to alleviate burdens on businesses.
"One of the many things businesses need to know is how long free testing will continue for," she said.
"For reasons of business and employee confidence, as well as public health, government must guarantee free testing for all for at least the medium term."