LONDON—Boris Johnson, who is considered the favorite to replace UK Prime Minister Theresa May as Conservative Party leader, is under fire for his comments critical of the burka, even as he has defended a women's right to wear it.
In an article in the Telegraph, the former foreign minister said a recent ban in Denmark on the burka—the full-length, face-covering veil worn by Muslim women—went against the nation's "spirit of liberty." But by adding criticisms that the burka and niqab are "oppressive," "ridiculous," and make women "look like letter boxes," as well as comparing wearers' appearance to "bank robbers,"  Johnson was accused of stoking "Islamophobia" by some critics.
With Johnson seen by many as the successor to the fragile leadership of the Conservative Party, which is fractured over Brexit, the ensuing furor swamped front-page articles, talk-radio discussions, and prompted an investigation from his own party.
Some Muslims, however, backed Johnson's stance.
Johnson hasn't spoken on the issue since the article was published on Aug. 5, but aides are reported to say he has no intention of bowing to calls to apologize.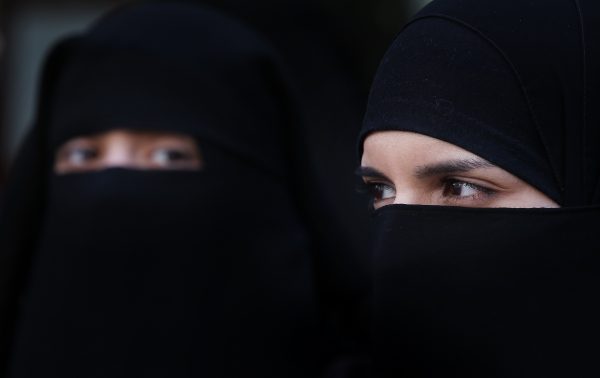 To some analysts, Johnson's article—and the particular choice of words—was a finger in the wind by a would-be prime minister, with opinion polls already suggesting that the majority of Brits would support a ban on the wearing of the burka.
The burka and niqab are banned in France, Belgium, Austria, Bulgaria, Denmark, and some parts of Germany.
The ban in Denmark was enacted Aug. 2, with a 28-year-old woman already arrested for breaching the new law.
Johnson said he supports a ban in limited circumstances, but that a total ban would "play into the hands of those who want to politicize and dramatize the so-called clash of civilizations."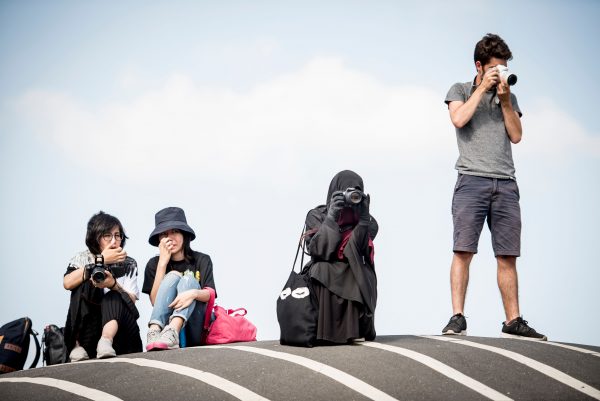 "Like a parent confronted by a rebellious teenager determined to wear a spike through her tongue, or a bolt through her nose, you run the risk that by your heavy-handed attempt to ban what you see as a bizarre and unattractive adornment, you simply stiffen resistance," Johnson wrote.
"The burka and the niqab were certainly not always part of Islam. In Britain today, there is only a tiny, tiny minority of women who wear these odd bits of headgear. One day, I am sure, they will go."
But Johnson was comfortable in offering his own criticism, saying it was "weird and bullying to expect women to cover their faces."
"I would go further and say that it is absolutely ridiculous that people should choose to go around looking like letterboxes," he said.
Those remarks were labeled as "Islamophobic" by opposition leaders, as well as some detractors from within his own party, with some calling for him to be kicked out.
Former Conservative chairwoman Baroness Warsi, a Muslim, said Johnson's remarks could trigger a rise in hate crime.
Complaints within the Conservative Party triggered an investigation into whether he broke the Party's code, according to a party source, Reuters reported on Aug. 9.
However, some Muslims applauded Johnson's words.
Qanta Ahmed wrote in the Spectator, "When Boris Johnson mocks the niqab, he is emphatically not mocking Muslim women because—and this is a point that we Muslims seem to be unable to get across to non-Muslims—there is no basis in Islam for the niqab.
"The jihadis want to present their bizarre dress code as the face of Islam, and, for that, they need useful (non-Islamic) idiots in the West to help them do so."
Maajid Nawaz, founder of an Islamic extremist organization, himself a reformed Islamic extremist, described the burka as a "uniform of medieval patriarchal tyranny" that "victim-blames women for their beauty."
"I'm not advocating banning this monstrosity, but I refuse to defend it," he wrote on Twitter. "It deserves to be ridiculed."
Johnson recently resigned from his position as foreign minister over the government's "soft" stance on Brexit—in doing so, staking out a position to the right of the prime minister and escaping the straight jacket of his ministerial role. A poll on Aug. 1 by Conservative Home gave him a 10-point lead over rivals to replace May.
President Donald Trump recently suggested that Johnson would make a very good prime minister.
The head of the Metropolitan Police said they had investigated to see if Johnson's article had broken any British hate-speech laws. She said that the investigation had been dropped.