A statement announcing the apprehension of two suspected terrorists at the border was deleted because it contained sensitive information, according to the Department of Homeland Security (DHS).
Customs and Border Protection (CBP), which is part of the agency, announced on Monday that two Yemeni nationals who are on the FBI's Terrorism Watch List and the No-Fly list were captured at the border.
But the press release announcing the apprehensions was soon scrubbed from the agency's website.
CBP said Tuesday that the release was not properly vetted.
"The news release in question was not properly reviewed and contained certain disclosure and policy information related to national security that required CBP to remove it from our website," the agency said in a statement to news outlets.
The deletion was noticed by a number of members of Congress, who questioned why it had happened.
"Why is President Biden's administration removing previously public information that more individuals on the terrorist watch list were apprehended at the border?" Rep. Bill Long (R-Mo.) said in a tweet.
Republicans on the House Homeland Security Committee tagged both DHS and CBP on Twitter, saying: "Why did you take down your previously public tweet & press release announcing that two people on the terror watch list were apprehended exploiting President Biden's open border policies? Transparency in name alone is not transparency."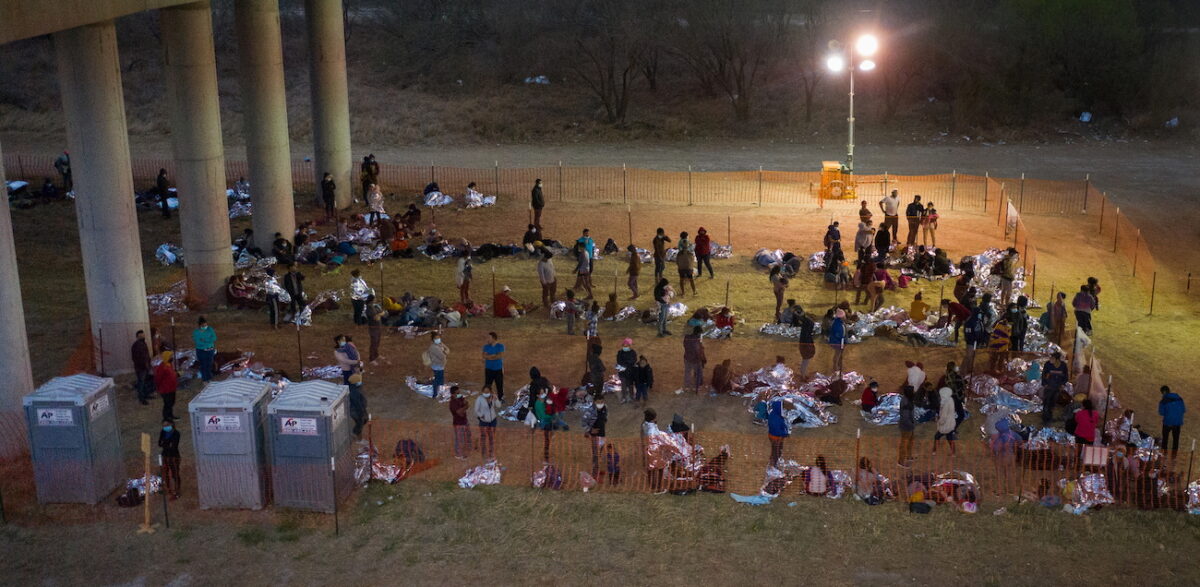 The statement in question said one suspected terrorist was apprehended on Jan. 29 while the other was arrested on March 30.
The first man was transferred to Immigration and Customs Enforcement; the second is being held in federal custody pending removal.
"These apprehensions at our border illustrates [sic] the importance of our mission and how we can never stop being vigilant in our everyday mission to protect this great country," Chief Patrol Agent Gregory Bovino said in the deleted statement.
Several House members had told reporters during a visit to the border last month that CBP agents told them about apprehending suspected terrorists.
"People they've caught in the last few days in sector three, or monument three, have been on the terror watch list," Rep. John Katko (R-N.Y.), the top Republican on the House Homeland Security Committee, told reporters at the time. "Individuals that they have on the watch list for terrorism are now starting to exploit the southern border."
"We asked them which countries are people coming from? Yemen, Iran, Sri Lanka," House Republican Leader Kevin McCarthy (R-Calif.) added.
McCarthy on Tuesday asked the leaders of the FBI and CIA for a classified briefing in light of the confirmation that two Yemeni suspected terrorists were captured.
"While I am grateful to the Border Patrol for doing all they can, I have great concern about the number of bad actors that have escaped arrest and are residing in the United States," he said. "We simply have no way of knowing if other terrorists have crossed the border undetected."