DONNA, Texas—A new facility at the U.S.–Mexico border has popped up over the last 13 days by the Donna-Rio Bravo International Bridge in the Rio Grande Valley, Texas.
The facility, a giant 40,000-square-foot tent, will hold 500 illegal immigrants as Border Patrol's current facilities are bursting at the seams.
"I hope it's enough. I hope it's enough. I don't know. We don't know what we don't know," said Carmen Qualia, Border Patrol executive officer for the Rio Grande Valley Sector. "We would like to see the flow slow down, as well as to stop altogether."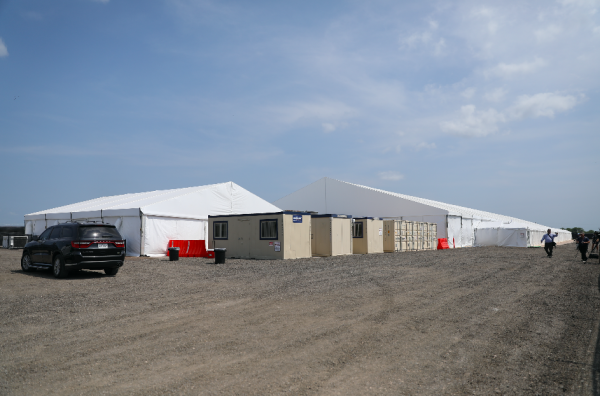 Border Patrol is apprehending an average of 1,200 individuals a day in the sector and the current facilities can hold a maximum of 3,363 people.
The facility is set up to augment current facilities, and has an intake and processing area, as well as shower areas and sleeping areas—separated by gender and by families and children traveling alone. The tent is separated into four pods, and each has a security guard watchtower.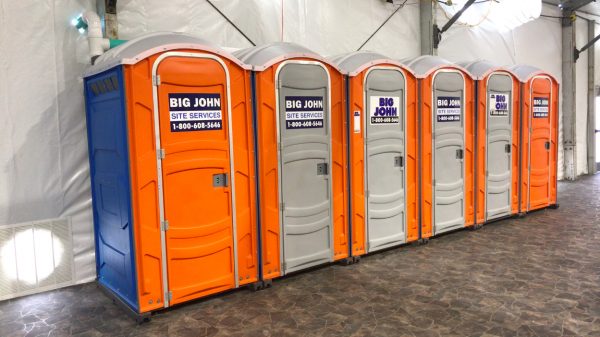 Inside each sleeping area are gray mats stacked along one side, and portable toilets and sinks along another.
Medical screening and basic medical care is provided, as well as child care services.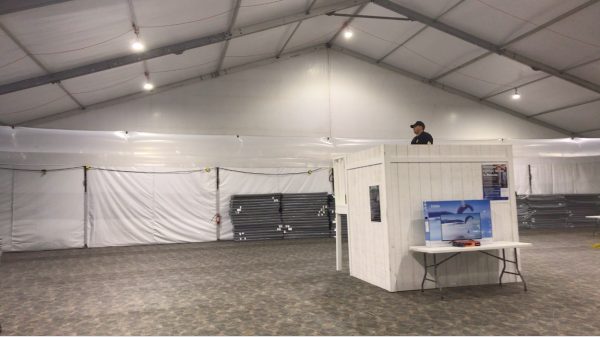 There are also separate showering areas for males and females.
"We provide all of the hygiene for that, as well as, we have laundry services," Qualia said. "So when they're going to take a shower and they want to have their clothes laundered, we will launder their clothes. And we'll also provide new clothing for them to wear."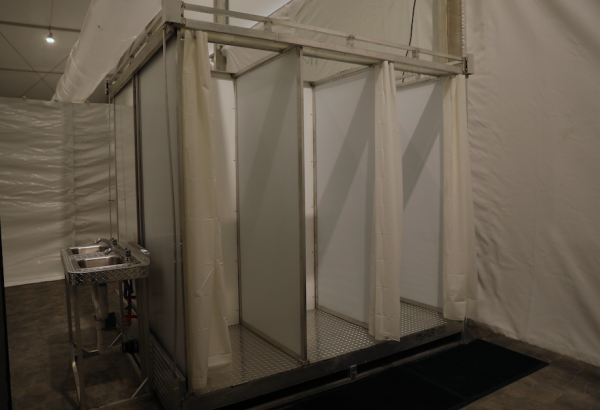 The cost for constructing the facility and operating it for four months is $18 million, Qualia said. A second facility is being constructed in El Paso, Texas, for a combined cost of $36.9 million.
"We may be holding unaccompanied children, we may be holding family units," Qualia said. "Right now, our average time in custody for families and unaccompanied children is under 48 hours, so we are still going to keep to that mark."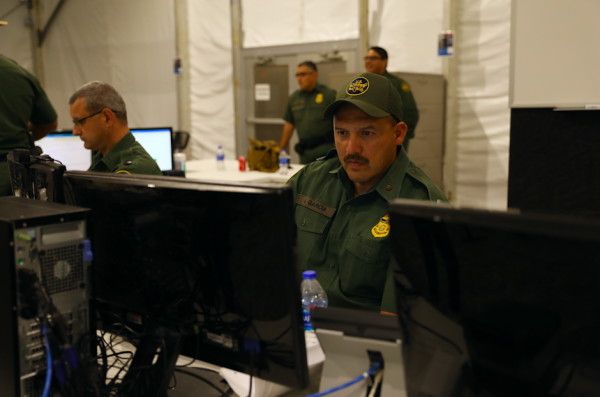 In the first seven months of this fiscal year, Border Patrol apprehended more illegal aliens than they did for the full fiscal 2018. Apprehensions are on pace to hit 1 million this year.