U.S. Border Patrol agents on March 11 arrested a 28-year-old man suspected of smuggling almost $300,000 worth of methamphetamine and fentanyl through an immigration checkpoint near Salton City, California.
The man was arrested with more than 60 pounds of methamphetamine with a street value of almost $216,000 and about five pounds of fentanyl valued at about $84,000, U.S. Customs and Border Protection said in a March 14 statement.
A K-9 team sniffed out the drugs when a border agent at the Highway 86 checkpoint ordered a closer inspection of the suspect's vehicle, a blue 2007 Hyundai Santa Fe, at about 3:45 a.m. They found 40 packages of meth and seven packages of fentanyl hidden in the floorboard area of the car.

The suspect, who is a U.S. citizen, the vehicle, and the narcotics were turned over to the Drug Enforcement Administration (DEA).
California Sen. Melissa Melendez (R-Lake Elsinore) praised the efforts of Border Patrol agents to stop the illicit drugs from hitting the streets in California and accused President Joe Biden and California Gov. Gavin Newsom of failing to properly address drug trafficking at the southern border.
"I'm so proud of our Border Patrol agents who are the ones picking up the slack," Melendez told The Epoch Times via text message on March 14.
The amount of fentanyl seized is "enough to kill almost 1.2 million people," she said.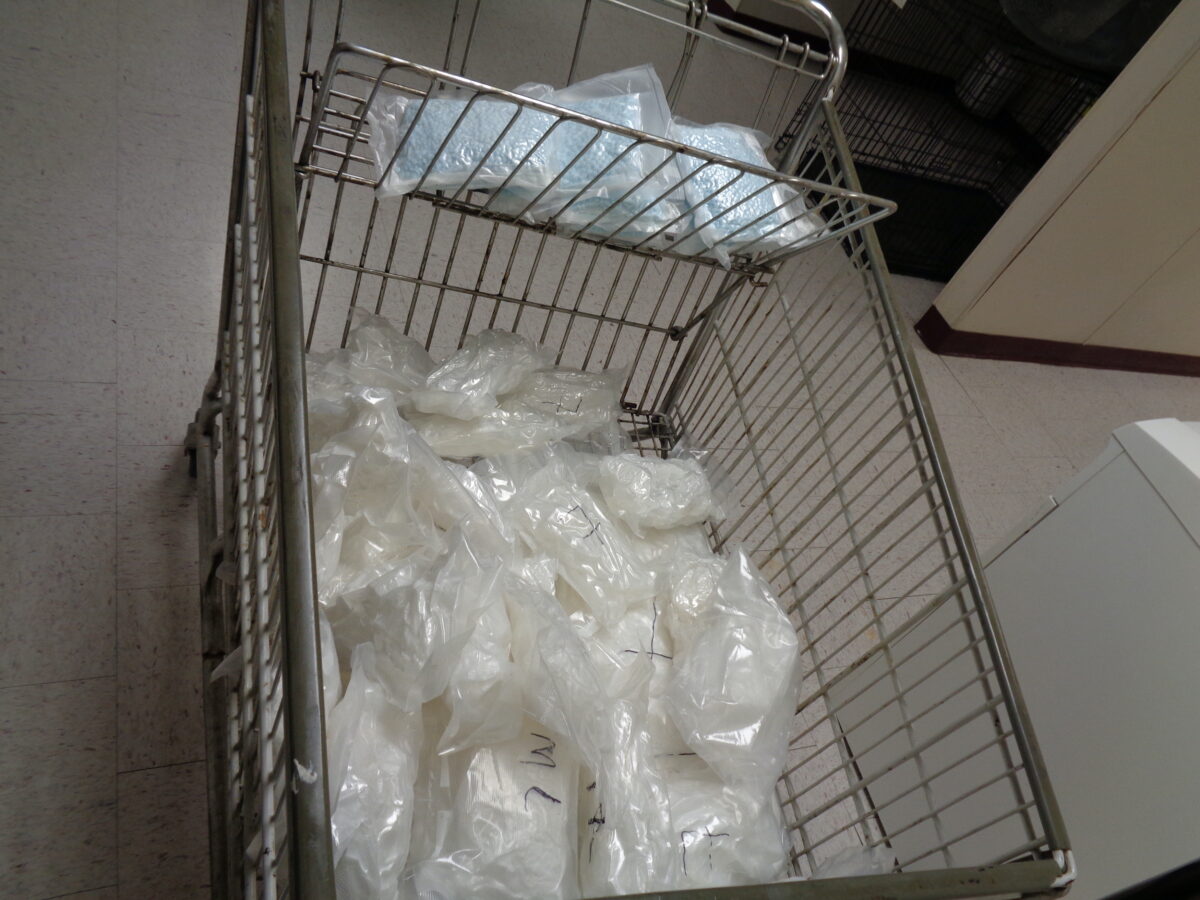 "This latest incident marks the complete failure of the Biden administration's policies at the border and further illustrates the embarrassing failure of Vice President [Kamala] Harris' trip to Central America and Mexico last year to deal with the border crisis," Melendez said.
Riverside County District Attorney Michael Hestrin told The Epoch Times the federal government needs to do more to help Border Patrol agents confront the smuggling of fentanyl and other drugs.
"Fentanyl is so toxic in such tiny amounts," Hestrin said. "If you think about two milligrams is fatal to the human body, and there are 5,000 milligrams in a teaspoon, five pounds of this stuff is enough to kill entire populations."
"It doesn't work that way, thankfully. But the point is still there. This is a deadly poison that's being smuggled into our communities. It's got to stop."
Hestrin said the Border Patrol isn't receiving enough support from the federal government to deal with fentanyl trafficking.
"My office is engaged with task forces, so I know the Border Patrol agents themselves are working very hard on this, and I think the DEA is working very hard on this, but they're overwhelmed," he said.
"They're not getting the resources they need. It's coming in in waves and they can only do what they can do, and so I would say the federal government has to focus on this problem and … come up with a plan to stop the flow of fentanyl from coming across the southern border."
Dennis Harmon, acting Border Patrol chief for the El Centro sector, said agents work tirelessly to keep dangerous drugs out of local communities, in a statement emailed to The Epoch Times.
"The impact and devastation that fentanyl causes can be felt across this entire country," he said.