Border Patrol agents helped rescue a migrant who got stuck on the U.S.-Mexico border wall this week, the agency said.
The situation took place at approximately 8:15 p.m. on Tuesday night. Agents patrolling Imperial Beach in California saw the man hanging from the wall where it juts out into the Pacific Ocean.
The 25-year-old Mexican man had tried to scale down the wall into the United States and was hanging a little ways above the water line, a photograph showed.
Although he was on the American side of the border, Mexican authorities were able to dislodge the man from the fence. U.S. agents then escorted the man to safety, and he was transported to a hospital for treatment for hypothermia and knee pain.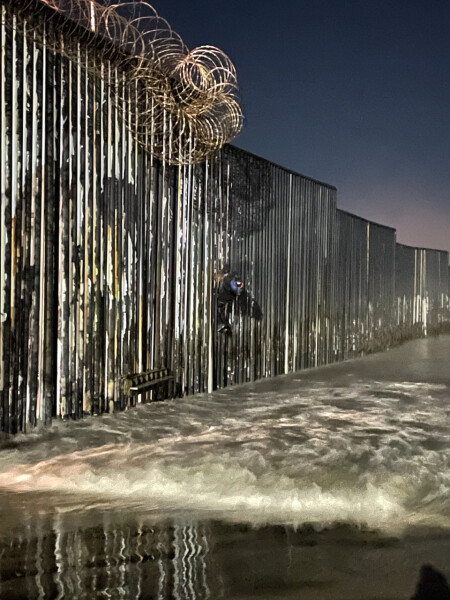 "Let this serve as a grave reminder," said Chief Patrol Agent Aaron Heitke in a statement. "A smuggler's sole motive is profit. When the going gets tough, they will leave you hanging, both literally and figuratively. Our agents will always preserve lives whenever possible."
The number of illegal border crossings has risen in recent months, new data from Customs and Border Protection shows.
In November, some 70,000 illegal immigrants were apprehended, a jump from under 43,000 in November 2019.
The number was a slight decline from October of this year but a spike from the rest of the year.
The number of apprehensions dipped to 17,106 in April, representing one of the lowest months in years. The total number of apprehensions declined in Fiscal Year 2020 because of the COVID-19 pandemic, authorities said.