An Arizona man has been arrested on charges of human smuggling after Border Patrol agents found 31 illegal immigrants from Mexico in his tractor-trailer.
U.S. Customs and Border Protection said in a Sept. 17 statement that agents assigned to the Interstate 19 immigration checkpoint near Amado found the concealed Mexican nationals, aged between 15 and 40, after a Border Patrol dog alerted them that something was amiss.
Agents then referred the 2008 Freightliner for a secondary inspection, which revealed the hidden individuals—all later found to be in the country illegally.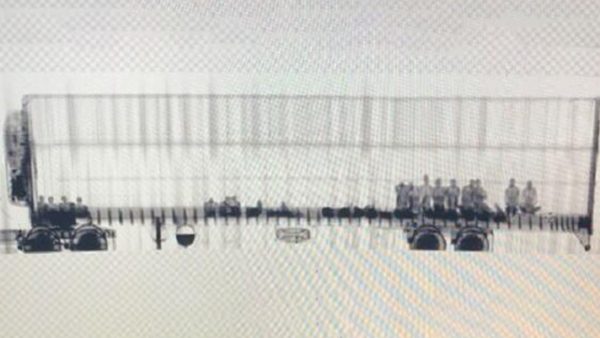 The driver of the vehicle, a 40-year-old U.S. citizen not named in the statement, was arrested on charges of human smuggling. The suspect is a resident of Nogales, Arizona, according to CBP.
The Mexican nationals will be processed for immigration violations.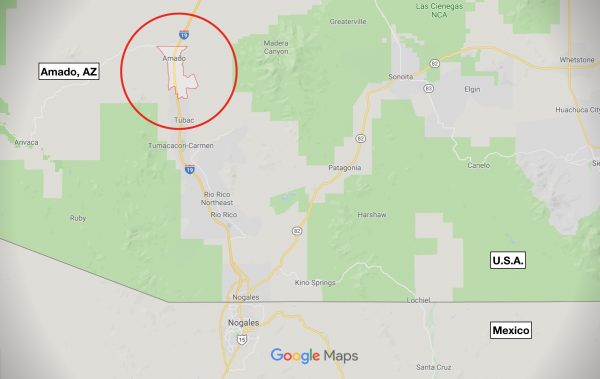 On a typical day, CBP agents screen more than 67,000 cargo containers, arrest more than 1,100 people, and seize nearly 6 tons of illicit drugs.
Border Patrol Catches 'Largest Group' of Illegal Immigrants
In May, Border Patrol agents caught the largest group of illegal immigrants ever to be intercepted at one time, according to CPB.
Officials said in a statement that the historic interception—carried out in New Mexico on April 30—amounted to a total of 424 illegal immigrants.
The group, detained after midnight in Sunland Park, consisted mostly of Central American families and unaccompanied minors.
A second group consisting of 230 illegal immigrants was intercepted in New Mexico's Antelope Wells at around 2 a.m., CBP said.
LARGEST GROUP APPREHENDED—#BorderPatrol agents apprehended the largest group of 424 illegal aliens just after midnight this morning in Sunland Park, NM. A second group of 230 illegal aliens was also apprehended in Antelope Wells, NM this morning. More: https://t.co/54XxK78XB2 pic.twitter.com/i5owidRi1t

— CBP (@CBP) April 30, 2019
"This is an ongoing situation that U.S Border Patrol agents are facing in southern New Mexico: hundreds of parents and children being encountered by agents after having faced a dangerous journey in the hands of unscrupulous smugglers," CBP said in a statement. "Criminal organizations continue to exploit innocent human lives in order to enhance their illicit activities without due regard to the risks of human life. In most cases these smugglers never cross the border themselves in order to avoid apprehension."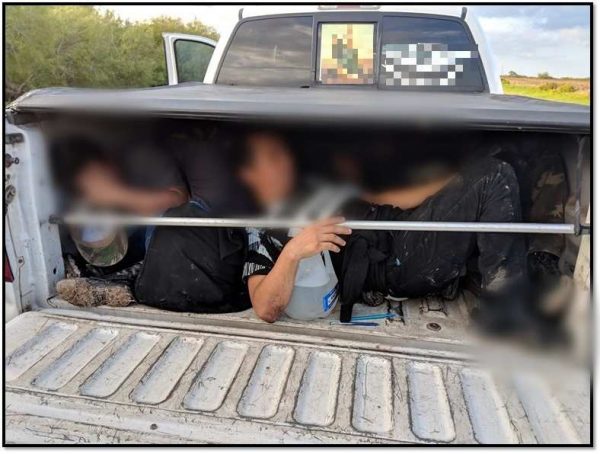 'Unprecedented' Border Security Crisis
Earlier, CPB officials said in a March press conference that extraordinary steps were being taken in response to "an unprecedented humanitarian and border security crisis."
U.S. Customs and Border Protection Commissioner Kevin K. McAleenan told the press conference in El Paso that a dramatic increase in illegal crossings along the southwest border was a major strain on law enforcement resources.
"The surge numbers are just overwhelming the entire system," McAleenan said, according to the El Paso Times.
"CBP is facing an unprecedented humanitarian and border security crisis all along our southwest border," McAleenan said in a statement. "And nowhere has that crisis manifested more acutely than here in El Paso sector. Here in El Paso, we have almost 3,500 migrants in custody this morning, in facilities designed for many fewer. We had over 1,000 apprehensions on Monday. The vast majority are families from Central America."
The number of illegal immigrant apprehensions in the Border Patrol's El Paso sector grew by about 800 percent over the past year.
"Nationwide, CBP had more than 12,000 migrants in custody this week," CBP said in a statement. "The agency considers 4,000 to be a high number of migrants in custody and 6,000 to be at a crisis level. More than 12,000 migrants in custody is unprecedented."