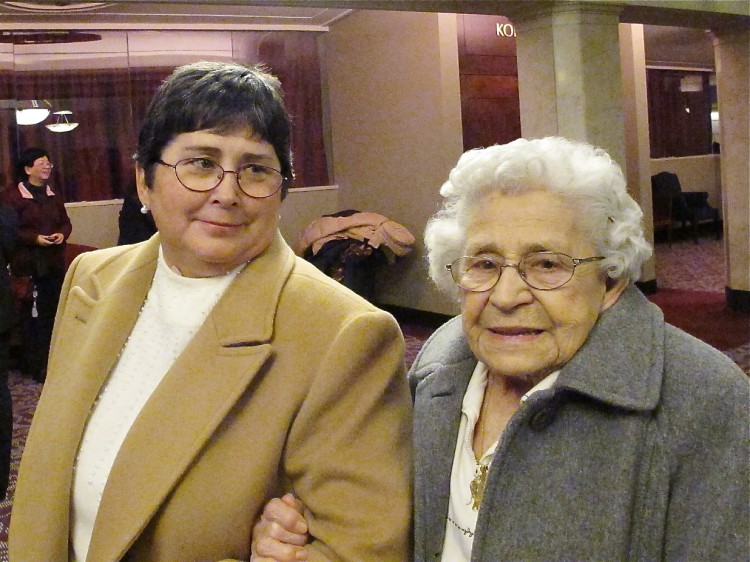 ROCHESTER, N.Y.—The Kodak Hall at Eastman Theatre in Rochester was graced by Shen Yun Performing Arts' dancers as they displayed China's ancient values and traditions in front of an enthusiastic audience.
Irene Valavanis, together with her son and daughter-in-law, owns International Bonsai, which sells bonsai trees and promotes "the horticultural and artistic aspects of classical bonsai art," attended the performance with her daughter-in-law, Diane Valavanis.
Shen Yun has "so much variety; I mean 20 different pieces," Diane said. "That's a lot of work, a lot of effort. A lot to remember too."
The New York-based performing arts company bills itself as the premier classical Chinese dance company in the world and, after it was established in 2006, has traveled to more than 100 cities. According to Shen Yun's website, the dance is considered one of the most expressive and encompassing forms in the world, requiring much practice and discipline, but is capable of conveying the traditional culture of China.
Diane said the "music was very nice," referring to the Shen Yun Orchestra and solo singers. The company says that its orchestra joins together the traditions of China and the West to create a unique sound, while the solo singers are individually-accomplished and use the bel canto technique. The singers sing in Chinese but there are captions to understand the lyrical content.
"I enjoyed that they had the [English lyrics for the songs]. I liked that," Irene said.
"I was surprised to see how many children were here and it was very quiet, the children were all quiet … there was a little Chinese girl, and she was quiet throughout the presentation," said Diane, who implied that usually children are fussy.
"Everybody seemed to enjoy" Shen Yun, she added.
Reporting by Gary Du and Jack Phillips.
Shen Yun Performing Arts, based in New York, tours the world on a mission to revive traditional Chinese culture.
For more information, visit ShenYunPerformingArts.org.