The organizers of the recall of Los Angeles City Councilman Mike Bonin claim to have submitted more than enough signatures to the city clerk Nov. 10 to trigger a recall election.
The recall campaign was initiated in June by Nico Ruderman and Katrina Schmitt, both Venice Beach residents. Bonin was served with a Notice of Intent to Recall on June 15. One month later, the signature-gathering began.
"We've submitted 39,188 [signatures]. It's historic and it was the most work I've ever done," Ruderman told The Epoch Times on Nov. 11.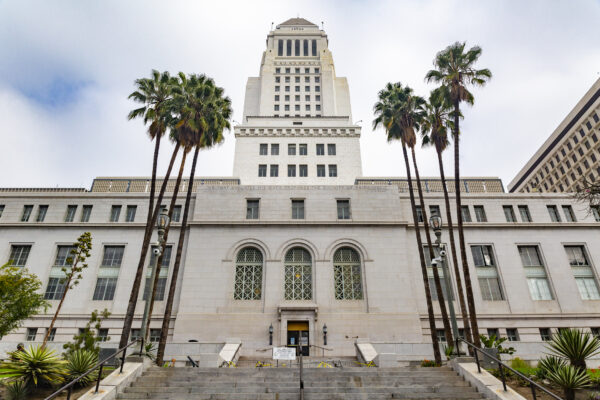 Proponents must gather signatures of 15 percent of the registered voters in a district to prompt a recall election for a city council member, according to the city's election code (pdf).
Ruderman said they only needed to gather just over 27,000 signatures from residents in Bonin's district to move the recall process forward.
Bonin's District 11 is one of the 15 districts of the Los Angeles City Council, representing some of the city's Westside and coastal regions including Venice, Pacific Palisades, Brentwood, and Mar Vista.
Bonin has represented District 11 since 2013. He was reelected in 2017 by winning 71 percent of the vote and is seeking another term in 2022.
Since the recall campaign began, Bonin has been actively recruiting volunteers to fight the recall.
"If the recall succeeds, officials across LA will be tempted to shy away from tough but necessary choices," Bonin wrote on Nov. 10 on Twitter. "Those fighting for the housing and services we need will be discouraged, and the crisis will worsen. Some may decide it's not worth running at all."
Recall volunteer Rick Swinger said he and other Venice residents are seeing the safety of their community jeopardized by the growing homeless encampments and drug deals.
"We're getting physically attacked," Swinger told The Epoch Times. "We see people with machetes all the time around our neighborhood. We see that the drug deals that go with this meth that turns these guys into crazy nuts."

Swinger said many people who voted for Bonin have signed the recall petition. These residents signed the recall, he said, because "They are stepping on needles; they are steeping on feces, and they see their beach being polluted, and their sidewalk being blocked [by tents]."
Following Councilwoman Nithya Raman and Councilman Kevin de Leon, Bonin was the third member of the council facing recall in 2021.
Bonin was not immediately available for comment.