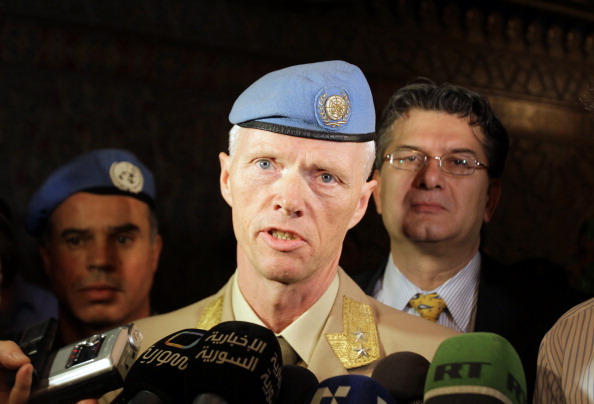 Two explosions rocked the northwest Syrian city of Idlib on Monday, killing eight people and injuring dozens more, according to state-run SANA news service.
"The explosions were carried out by two booby-trapped cars in the two densely populated areas, causing big material damage to residential buildings," SANA reported. Among the dead was at least one law enforcement officer, and about 100 other people were injured in the twin explosions.
The London-based Syrian Observatory for Human Rights painted a more dire picture, saying that more than 20 people were killed in the explosions. A third explosion was also reported several hours after the first two blasts, the group said.
"The explosions targeted security centres hence the majority of the killed people are members of the security forces," the rights group added.
SANA blamed the attacks on terrorists, a term used to describe groups trying to overthrow the government. Members of the United Nations team overseeing the ceasefire between the government and rebels visited the scene in Idlib, it said.
The opposition Local Coordination Committees (LCC) network called Monday's bombings in Idlib a staged event carried out by the Syrian government to legitimize its bloody crackdown.
"The regime has stepped up its desperate claims that it has been the target of 'terrorist gangs,' and its security apparatus has resorted to fabricating staged explosions that have taken the lives of dozens of Syrians," the group said.
For the Idlib blasts and other recent attacks, the LCC said it "holds the regime and its security apparatus fully responsible," pointing out that in the past, Syria has allegedly carried out similar attacks whenever international or regional powers have tried to find a political solution to the crisis.
"We all recall the series of explosions that occurred when the Arab League observers were present in Syria, and the regime is welcoming the head of the U.N. Observer Mission in the same manner," it said.