The body of a woman was discovered inside a portable toilet that exploded after catching on fire in northern Florida, officials said.
In a statement on Sept. 28, the St. Johns County Sheriff's Office said officials responded to a home on North Horseshoe Road in St. Augustine after a report of a fire inside a portable toilet.
Human remains were discovered inside, the office wrote.
"Regarding today's discovery of human remains contained within a portable toilet, detectives believe the decedent is a white female," the sheriff's office said. "At this time, we have not received any missing persons reports that may coincide with this incident."
A loud explosion was heard at around 7 a.m., witnesses told WFOX.
"I just was sitting, watching TV and heard a loud explosion," one neighbor told the station.
Investigators had to don hazmat suits as they investigated the area, sifting through dirt near a construction site for hours.
"The portalet blew up so I mean there's nothing left, at all," neighbor Jan Long said.
According to the Florida Times-Union, officials have not been able to identify the woman due to the severity of her burns. Officials believe she was a white female.
Chuck Mulligan, a spokesman for the sheriff's office, told the news outlet. "We are asking anyone who may have a family member or friend, who has not been heard from and may be missing, to contact the St. John's County Sheriff's Office and ask for the Major Crimes Unit," Mulligan added.
The cause of death is not clear, he said, adding that her case "remains an undetermined death investigation pending autopsy findings and/or additional background information."
The paper reported that the portable toilet was at a property that was under construction for months.
"A person could have gone in there and the methane gas could have ignited somehow … it might have been a suicide or something more nefarious. We just don't know at this juncture," Mulligan said.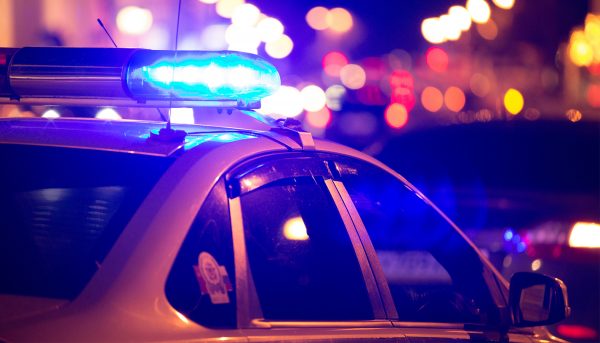 He said that it's possible the woman died of a medical issue as she was smoking and a lit cigarette sparked the fire. The spokesman added that it may have been drug-related.
"In my 32 years in law enforcement, I've never seen one of these before," Mulligan noted.
The sheriff's office is asking people who may have a family member or friend who is missing or who may be missing to call the  St. Johns County Sheriff's Office at (904) 824-8304 and ask for the Major Crimes Unit.