The body of a Texas woman who went missing two months ago was discovered at Mountain Creek Lake in Dallas, according to police on April 8.
A kayaker discovered her body before calling 911, and she was officially identified by the Dallas County Medical Examiner's Office, reported CBS DFW.
Weltzin Garcia, 26, and her boyfriend, 28-year-old Alfonso Hernandez, both missing on Feb. 5, according to the CBS affiliate report, which described Hernandez as her "estranged boyfriend."
Hours before the pair went missing, police issued a warrant for Hernandez's arrest for domestic violence.
Hernandez's vehicle was located hours later at White Rock Lake. His body was found on Feb. 7 in White Rock Lake about two weeks later, according to NBC5 in Dallas.
Hernandez's cause of death is not clear, and officials with the Dallas County Medical Examiner said it could take months, the NBC affiliate reported.
#BREAKING – A body found floating in Mountain Creek Lake in Dallas has been identified as that of 26-year-old Weltzin Garcia, the Grand Prairie woman missing for more than two months, police said.

Posted by NBC DFW on Monday, April 8, 2019
Their two children, who are aged 3 and 6, were placed in foster care after the parents disappeared. A judge later said they should be handed over to Garcia's family, and have since been living with her sister.
Her family has suspected that Garcia was the victim of a murder-suicide, but her sister, Atziry, believed she was still alive in an interview last week.
"People go missing every day and girls go missing every day and they don't know where they are," Atziry Garcia, her sister, told the CBS affiliate. "Maybe my sister is one of those girls."
Before Garcia and Hernandez went missing, Hernandez sent a text message to his family that said, "Goodbye," police said, reported People magazine.
A police spokesman told the magazine in February that Garcia's phone was found in Hernandez's pants pocket when his body was recovered.
"I'm not gonna break down anymore," said Atziry at the time. "I just need to be strong and brave for them, that's the only option I have right now."
In raising her sister's child, Atziry said the 3-year-old still believes she is his mother and not Garcia.
Tx. Mom Vanished After Estranged Boyfriend Sends 'Goodbye' Text to His Family https://t.co/4SVNJ4ET9M

— People (@people) February 20, 2019
"He's thinking I'm his mom, but he's little you know," she was quoted as saying by People. "He's calling me mommy every time so it's like very emotional for me, but I'm not gonna break down because I need to be strong for them and they need to know that everything is going to be okay."
Hernandez, she added, had expressed suicidal thoughts, but she didn't expect him to harm anyone.
"I still do not understand why he'd do that to his family, to his kids," she said. "We don't know why."
Missing Children
There were 464,324 missing children reported in the FBI's National Crime Information Center in 2017, according to the National Center for Missing and Exploited Children.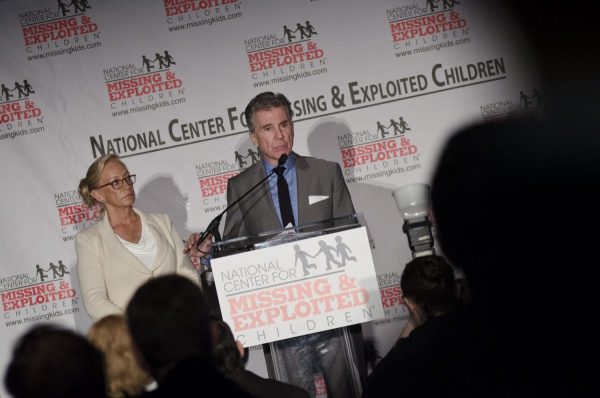 Under federal law, when a child is reported missing to law enforcement, they must be entered into the database. In 2016, there were 465,676 entries.
"This number represents reports of missing children. That means if a child runs away multiple times in a year, each instance would be entered into NCIC separately and counted in the yearly total. Likewise, if an entry is withdrawn and amended or updated, that would also be reflected in the total," the center noted.
If you or another person you know is contemplating suicide, contact the National Suicide Prevention Lifeline at 1-800-273-TALK (8255), text "home" to the Crisis Text Line at 741-741 or you can go to suicidepreventionlifeline.org.