A dead body was found in a clothing donation box on Chicago's North Side.
Firefighters found the body after they received a report about the wooden donation box being on fire at about 7:15 a.m. on Thursday, Dec. 7.
When firefighters arrived at the scene, they cut the lock on the box, WLS reported, but any fire inside the box was already out, a fire department representative told Chicago Tribune.
While Chicago Tribune wrote the body's age and sex had not been released, WGN9 reported the body was male.
Police are looking into different scenarios of what may have happened. It could be that the body belonged to a homeless person who climbed inside the box to escape the cold (it was 26 degrees that night in Chicago). Perhaps the person started the fire or somebody put an incendiary device inside the box.
Chicago has close to 1,600 homeless people living on the streets, based on a Jan. 26 count. Another about 4,100 live in shelters.
The donation box was located in the 1500 block of West Wilson Avenue by the entrance to a Staples and Walgreens parking lot in the Uptown/Ravenswood neighborhood.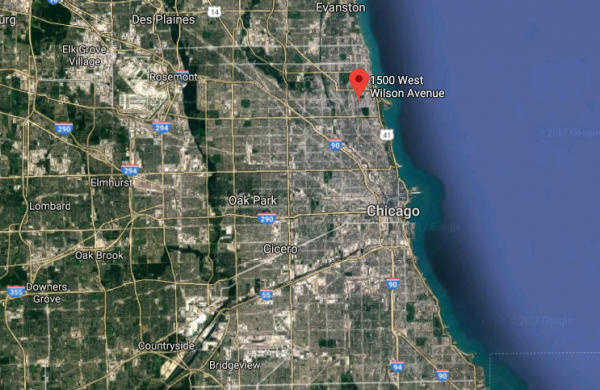 While Chicago still struggles to subdue a massive increase in violent crime in recent years, the North Side of the city has been largely exempt from the scourge. Still, about 3 percent of the street homeless stay in Uptown despite the neighborhood housing only about 2 percent of the city's population.