The bodies of a missing Canadian woman and her daughter were reportedly found on May 6.
The bodies Jasmine Lovett, 25, and her 22-month-old daughter, Aliyah Sanderson, were likely found, police in Calgary told Global News.
Police said they were found at 4 a.m. local time on May 6 about 30 miles (50 km) west of Calgary in a wooded area in Kananaskis Country near Grizzly Creek, the report said.
At least 50 police officers and officials were involved in the search of an area near where they were located.
BREAKING: The bodies of Jasmine Lovett and Aliyah Sanderson were found about 50 kilometres west of the city in a wooded area in Kananaskis Country near Grizzly Creek, according to police. https://t.co/IT0VmsGP3Q

— Global Calgary (@GlobalCalgary) May 6, 2019
"A suspect has been taken into custody earlier today, charges are pending," police said of the case. The suspect is the same person who was taken into custody two weeks ago in relation to the disappearance of the two.
"Autopsies are expected to begin today. Formal identification of the deceased will be done by the Office of the Chief Medical Examiner," police said in a news release. "The cause of death of both victims is not expected to be released."
The Calgary Sun reported the suspect was identified as Robert Leeming, 34, and charges are pending.
We have located the bodies of a woman & child, believed to be that of Jasmine LOVETT & Aliyah SANDERSON, in Kananaskis, near Grizzly Creek located off Highway 40. A suspect has been taken into custody earlier today, charges are pending. https://t.co/6eB986VfOX

— Calgary Police (@CalgaryPolice) May 6, 2019
Lovett and Sanderson had been living in a home with Leeming, who is originally from the United Kingdom, for about seven months, but they were reported missing after not showing up for a family dinner, the Sun reported.
Family members of the two said they were in "absolute agony" in the three weeks since they went missing.
A neighbor told the Calgary Herald that Leeming kept to himself.
Watch live at 4 p.m. as @CalgaryPolice update on discovery of bodies of a woman and child, believed to be Jasmine Lovett and her 22-month-old daughter Aliyah Sanderson: https://t.co/qaeCiaMIyC pic.twitter.com/6vIrFFWgt7

— CTV Calgary (@CTVCalgary) May 6, 2019
"All I can tell you is he spent a lot of time in the garage. He didn't seem to go to a job," said the man in the report. He said he had only seen Lovett and Sanderson once before, which was about a week before they went missing.
The neighbor added that police went to Leeming's residence in 2018, which was around the same time he pleaded guilty on animal cruelty charges.
Leeming, in a statement to the Herald, said that "I hope they're found … we, we were friends. Absolute friends."
"I would like, obviously, for them to be found and for me to be clear in this," he said.
Missing Children
There were 464,324 missing American children reported in the FBI's National Crime Information Center in 2017, according to the National Center for Missing and Exploited Children.
Under federal law, when a child is reported missing to law enforcement, they must be entered into the database. In 2016, there were 465,676 entries.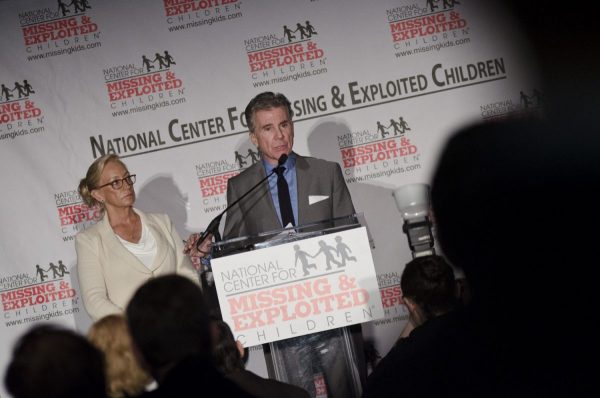 "This number represents reports of missing children. That means if a child runs away multiple times in a year, each instance would be entered into NCIC separately and counted in the yearly total. Likewise, if an entry is withdrawn and amended or updated, that would also be reflected in the total," the center noted.
In 2017, the center said it assisted officers and families with the cases of more than 27,000 missing children. In those cases, 91 percent were endangered runaways, and 5 percent were family abductions.