COSTA MESA, Calif.—Orange County Board of Education Trustee Tim Shaw announced his resignation Nov. 3 after facing a lawsuit for simultaneously serving as a city council member, despite his colleague doing the same.
Trustee Beckie Gomez, who also serves on the Tustin City Council, has not received a legal challenge despite also holding two elected seats, according to Shaw.
"She was doing that long before I started doing both," Shaw told The Epoch Times. "No one ever challenged Beckie."
Melissa Lauden, a resident of La Habra, filed the lawsuit against Shaw in January for holding "incompatible offices," Lauden's attorney, Fred Woocher, told The Epoch Times.
Shaw said the lawsuit against him does not "allege an actual conflict of interest."
"It's not like they're saying on Sept. 1, you had a board meeting and cast a vote and it was an identical vote. There was no issue. It's all hypothetical," said Shaw.
Gomez was reelected onto Tustin City Council in 2020. She has served on the Orange County Board of Education since 2016.
Shaw's jurisdiction on the board of education overlaps La Habra. Likewise, Gomez's jurisdiction on the board of education covers her city council region of Tustin.
Woocher said because his client does not live in Tustin, no legal action will be taken against Gomez, despite her being in a similar situation.
Gomez didn't immediately respond to a request by The Epoch Times for comment.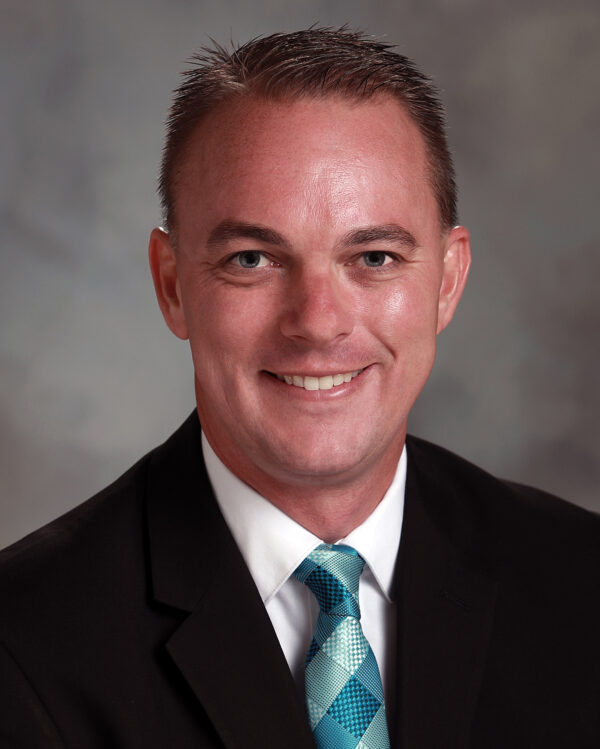 Shaw suspects there's more to the lawsuit than the allegations suggest, such as his political stance.
Shaw has been a part of the board of education's litigation efforts against the state for imposing a vaccine mandate.
He has actively voiced his concerns regarding the government taking away parents' decision to choose the vaccine for their children.
"Should the government force children to get vaccinated?" Shaw said. "We weren't comfortable with that. We were trying to stick up for the rights of parents."
If a person is holding incompatible offices and is facing a legal challenge, they have to keep the most recent office they were elected into and forfeit the other, according to Shaw.
Shaw most recently won reelection to the La Habra City Council in Nov. 2020 after winning a seat on the board of education in March 2020.
"The only way for me to make the lawsuit go away was to resign the board of education," he said.
Prior to running for a seat on the board of education, Shaw ensured he wouldn't be in violation of holding the two political offices simultaneously.
"That was my first question," Shaw said. "Can I stay on the city council or not?"
Shaw received no opposition or notice of potential violations when informing officials of his decision to run for both offices, he said.
After checking with the Orange County Registrar of Voters, the La Habra City Clerk, and the Fair Political Practices Commission, he learned "the key takeaway is you may not hold two offices where there is a significant clash of loyalties," he said. "When I'm looking at roles and responsibilities of a Board of Education member, there's nothing to do with one another."
While Shaw's lawyer was confident in his ability to win, the litigation process posed financial distress.
The La Habra City Council and board of education were not providing Shaw with a lawyer, leaving the legal bills in his hands.
The council seat that pays $500 monthly was not enough to risk paying an estimated $250,000 in legal fees to fight the lawsuit, Shaw said.
"I immediately had a very difficult decision to make," Shaw said. "It's me, my wallet, and it's just not worth that risk to my family. My public service here on the city council and board of education is not worth six figures."
Shaw submitted his resignation letter on Nov. 1.