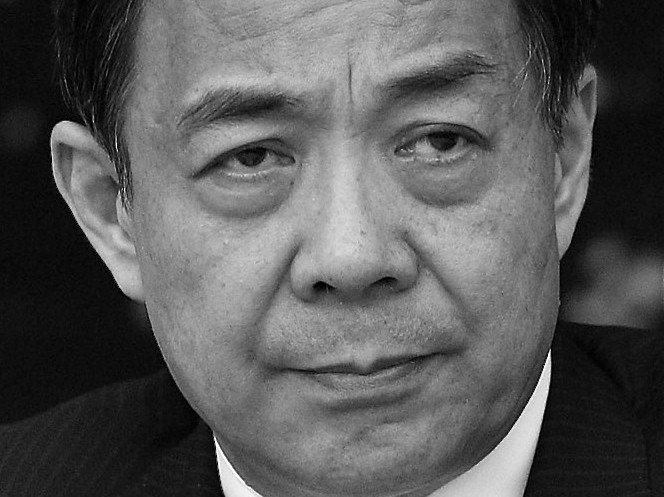 In the Chinese Communist Party (CCP), family ties count. Bo Xilai is not only a "princeling," a child of the founding generation of the CCP, his father, Bo Yibo, is one of the Eight Elders, eight CCP veterans who held great power in the 1980s and 1990s. Perhaps because of his privileged birth, Bo has displayed a sense of entitlement to rule.
Born in 1949, Bo was a Red Guard, and his student organization was directly mobilized by Mao Zedong. Criticism of his father gave Bo Xilai the chance to prove his revolutionary zeal—he beat Bo Yibo, breaking three of his ribs.
In a memoir written by Yang Guang, a survivor of the Cultural Revolution, Bo's father is quoted as saying "when Jiang Qing [a member of Gang of Four] declared me a traitor, my son Xilai beat me down to the ground. … When I saw that he was not afraid to cut his ties with family members, I knew he was good material for the next generation of the Party leadership."
In 1976, Mao's death marked the end of the revolution. Bo then returned to school and graduated with a master's degree in international news in 1982. As his father rose to power again, Bo Xilai's path as a politician was smooth. Within a few years after graduation, he gained key roles in the central committees of Liaoning Province and became the mayor of its major city, Dalian, in 1993.
While in Dalian, Bo gained a reputation for corruption. Jiang Weiping, a veteran journalist, published a report on Bo describing him as a frequent visitor to prostitutes while drinking. One of the cases Jiang included was the imprisonment of the owners of Dalian's high profile restaurant chain Daily Hub in 2001. After learning that the owners were involved in a personal conflict with the husband of his mistress, Bo arrested them on tax crimes and put them in jail. Bo also rebuilt government buildings as a modeling school for his mistress. After the report was published, Jiang Weiping was arrested and sentenced to eight years in prison.
---
Click this tag or www.ept.ms/ccp-crisis to read about the most recent developments in the ongoing power struggle within the Chinese communist regime. Intra-CCP politics are a challenge to make sense of, even for veteran China watchers. Here we attempt to provide readers with the necessary context to understand the situation. Get the RSS feed. Get the Timeline of Events. Who are the Major Players? 

---
Knowing that Jiang Zemin's support was vital for a central position in the leadership, Bo followed closely the then-chairman's steps in persecuting Falun Gong. In 2001, Bo was appointed the governor of Liaoning Province.
Bo allocated 1 billion Yuan (US$160 million) to rebuild prisons. One area that Bo focused on was Masanjia Labor Camp. The camp was extended until it became China's first "prison town."
It became known as a hellish place for Falun Gong practitioners. The Falun Gong website Clearwisdom would carry regular accounts of practitioners there being beaten and shocked with electric batons. On one occasion, 18 female Falun Gong practitioners were stripped naked and thrown in with male criminals, who gang raped them. Female practitioners were also raped at the Liaoning Women's Prison and Dalian Forced Labor Camp, according to Clearwisdom.
The author Ethan Gutmann has described Liaoning Province as the epicenter of forced organ harvesting in China. This atrocity was first discovered in Sujiatun, a suburb of Shenyang City, the capital of Liaoning Province, where Bo was governor from 2001-2004. Wang Lijun, who would be Bo's right-hand man in Chongqing, spoke in public about overseeing thousands of organ harvesting operations when he was the head of the public security bureau in Jinzhou City in Liaoning.
A cable from the U.S. Consulate in Shanghai released by WikiLeaks quoted Gu Su, a liberal political philosopher at Nanjing University, as saying that Premier Wen Jiabao criticized Bo for having been sued in several countries for his cruelty toward Falun Gong practitioners.
Wen's opinion "found fertile soil among officials who still harbor resentment against Bo for his treatment of his family, particularly his father, during the Cultural Revolution," said Su as quoted in the cable.
In 2007, Bo, then the minister of commerce, was transferred by his competitors from the center of China's political stage to a position far from Beijing—he became the Party head of the troubled, province-level city Chongqing in central-western China.
In Chongqing, Bo revealed his ambition for a leading role in the CCP. He launched a political campaign, something that has always been the prerogative of the head of the CCP, never of a provincial leader.
"Singing the red and hitting the black" involved, on the one hand, singing Mao-style communist songs and was meant to inspire the common people to be loyal to Bo. On the other hand, "hitting the black" was said to be an anti-Mafia campaign, and was initially welcomed by the people of Chongqing who have suffered at the hands of the triads. But among those targeted were independent businessmen whose fortunes were expropriated, and CCP officials who were loyal to Bo's predecessor.
The campaign has about it the feeling of a personality cult. Bo installed a banner on a building that says, "Secretary Bo, You Work Hard," an obvious reference to "Chairman Mao, You Work Hard," a slogan popular in Mao's days.
Bo also showed he had developed strong ties to the military in the Chongqing region, organizing military exercises while Hu Jintao was at the APEC meetings in November 2011. Bo's doing so was understood by some China watchers as a suggestion that Bo could launch a coup if he wanted to do so.