TORONTO, Canada—Over the years Toronto has worked hard to be considered a "world class" city. Politicians and business leaders continue to tout the benefits of Toronto as a contender.
In recent days, as far as the luxury performance sector of the automotive industry, Germany-based Bayerische Motoren Werke—better known as BMW, made a conscious and deliberate decision to bring the BMW Luxury Excellence Pavilion to this city.
After its inaugural debut in Berlin in February and a visit to Cinquale di Montignoso, Italy in July, the Pavilion makes its only North American stop in Toronto this month before moving on to other locations around the world. In fact, Singapore will be its next temporary home. No New York. No Chicago. No Los Angeles. Not yet, at any rate!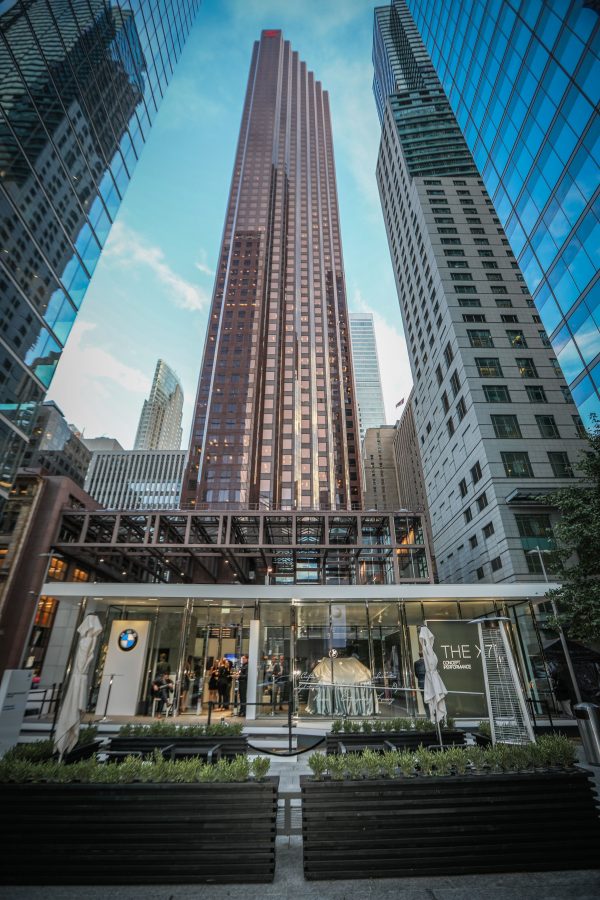 Over the course of its two-week stay in Toronto, from October 16-29, the BMW Luxury Excellence Pavilion, set up in the courtyard of the Bay-Adelaide Centre at 333 Bay Street in the heart of Toronto, will celebrate the BMW brand's modern understanding of luxury. Consider it a conspicuous homage to luxury, pure, and simple. The temporary venue, built in the classical modern style, fits perfectly, seamlessly even, into the expansive towering landscape of Toronto's financial district, the floating geometry of its architecture resonating with a timeless elegance and engaging cosmopolitan design.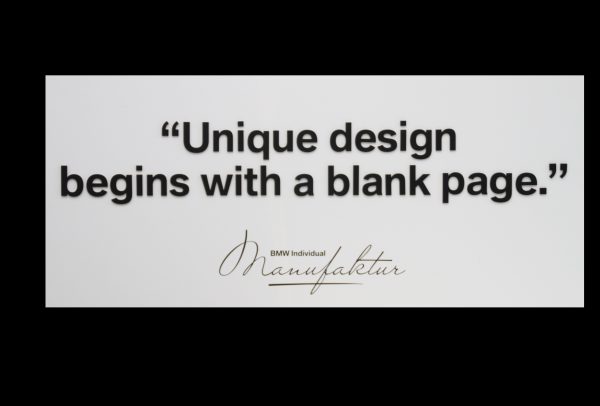 This temporary venue showcases the BMW brand's extensive expertise in contemporary luxury, innovative technologies, high-quality design and fine craftsmanship in a unique showroom that brings the experience to life for customers—where they work and in some cases, even live.
Designed to appeal to the senses and even the sensibilities of old and new money— people who can appreciate the finer things that life may bring. Life can be challenging for everyone, it's about convenience and even exclusivity.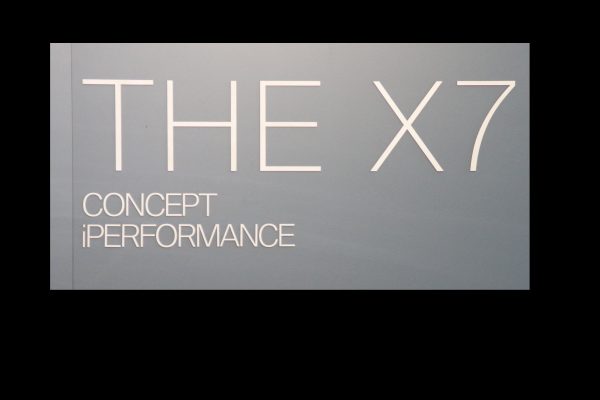 For example, the pavilion will feature the North American premiere of the BMW Concept X7 iPerformance—a feature and technological marvel of design and engineering in one large and convenient package. At time of writing, the precise engine or engine options were not clear. That will, of course, change in the coming months.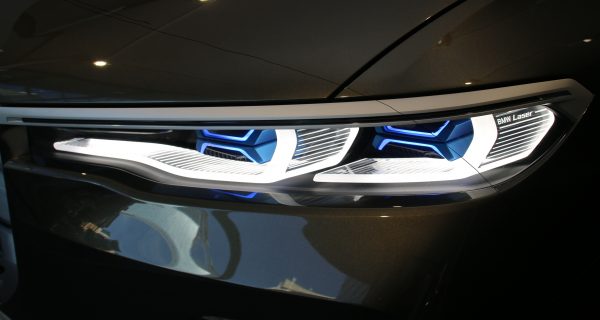 However, for the eco-minded, this crossover will likely be presented as a plug-in hybrid (PHEV) utilizing BMW's own e-drive system. Floating on what appeared to be custom 23-inch aerodynamic alloys, this vehicle is a new model concept for the luxury segment, and introduces a completely new, different and yes, innovative take on luxury for the BMW brand. Everything about this vehicle screams design—yet as a whole, it absolutely works—inside and out.
Stunning clean lines that seem to go on forever combined with many familiar distinctive BMW features—albeit, modernised to the nth degree make this a standout automobile. The familiar kidney grille has a new lease on life and when witnessed first of all by this writer, I hesitated. But when it is viewed and admired as part of a total package, what may have originally seemed out of place, all at once blends and fits. It is, after all, a BMW.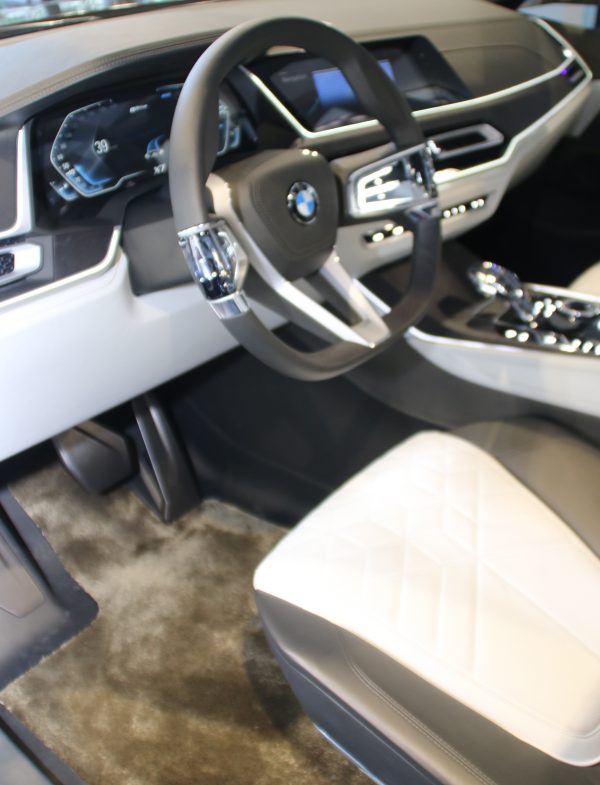 The six-person concept (six captain's chairs) features high-class materials and a state-of-the-art infotainment system brimming with state-of-the-art connectivity. It is a look ahead to the future production model set to make its debut in 2018. We were advised that there may ultimately be a seating option for seven: the third row would feature a well-upholstered sheathed in the finest leather three-person bench.
Engineers and designers must have been channeling their inner Ernest Hemmingway when building this vehicle, because Hemmingway's famous credo "less is more" is evident. There is a distinct yet understated elegance to everything. No clutter. No preponderance of knobs or dials, this is about a simpler approach to the driving experience—whether you are the driver or a passenger.
Such is the experience of this unique high end "pop-up" environment that BMW spokesperson, Hildegard Wortmann, senior vice president brand BMW, stated that for BMW customers, "…life is all about making the best possible use of the time available to them. Their motto is 'to own the moment'—in other words, to max out every snapshot of time with meaningful and beautiful things."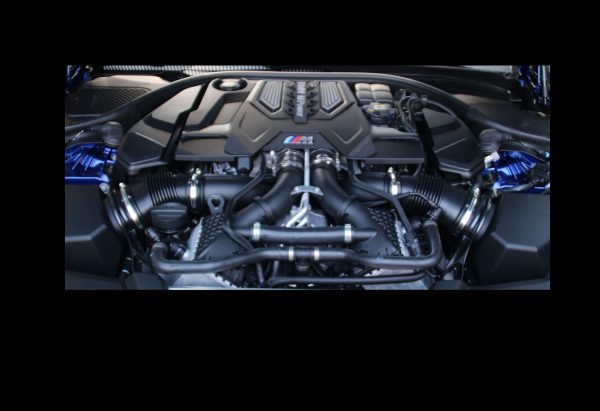 And that is exactly what the Luxury Excellence Pavilion intends to offer all visitors during its stay in Toronto. This pavilion will also be home to a few exclusive evening events hosted by like-minded indulgent brands such as Isabella Briatico, Montblanc, Pearl Morissette, Scarpe Di Bianco, and more.
Further, there is also an opportunity for all Torontonians to visit the pavilion during the day, see the BMW Concept X7 iPerformance up close and even make arrangements to test drive a fleet of BMW products—make better use of your coffee or lunch break and experience life as it could be. Also on display is the all-new BMW M5—a monster of a performance sedan, with a 4.4 L V8 tuned to 600 horsepower and generating an amazing 553 lb.-ft. torque and all-wheel drive, into the bargain! And let's not forget the BMW M760, BMW i8, and other luxury performance models.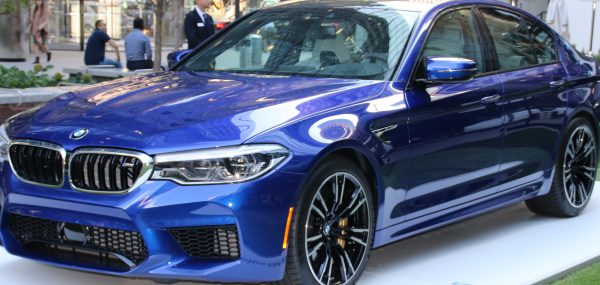 It's also possible to book a test drive, discover the available vehicles via enthusiastic and well-informed brand ambassadors, and learn the pavilion's hours of operation: please visit http://www.bmwpavilion.ca
David Taylor is an independent automotive lifestyle writer, producer, and editor based in Barrie, Ontario who is fascinated by innovation and technology which enhance the overall driving experience. He's also a member of the Automobile Journalists Association of Canada (AJAC) and a Director of the Canadian Car of the Year. Follow him on Twitter @Omemeeozzie or on Instagram @hugoscaroftheweek.