Both cars have two doors, feature M Performance tuning and are all new for this year. Yet, at they same time couldn't be more different, residing on different ends of the spectrum but with one common goal: to put a smile on drivers' faces. We're talking, of course, about the 2020 BMW Z4 and 2019 8 Series; the latter making a return after a 20 year absence from the lineup.
At a recent two-day BMW Drive Experience event on Vancouver Island The Epoch Times attended, the pair of cars were among a handful of other redesigned or newly introduced models, such as the flagship X7 SUV and seventh-generation 3 Series. On day one, drivers piloted the impressive machines around a 200-plus-kilometre route starting, and ending, at the Vancouver Island Motorsport Circuit located in the scenic Cowichan Valley.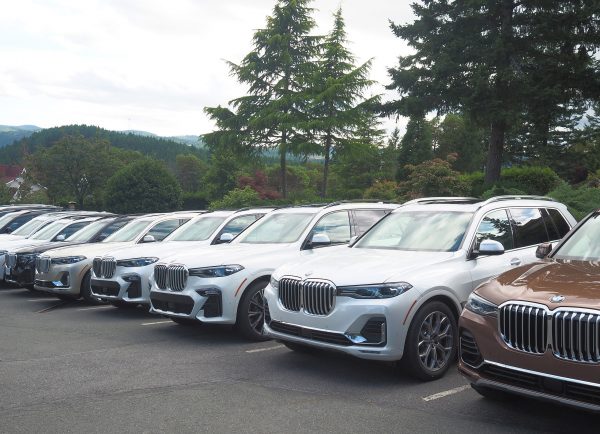 At the crack of dawn the following morning, guests gathered at the 2.3-kilometre circuit – opened in 2016 and sitting on a 19-hectare plot of land – boasting 19 tight corners and significant elevation changes. Following a couple of lead-follow laps with instructors, the track was made available for open testing. Below is more information on two of our favourite participating vehicles.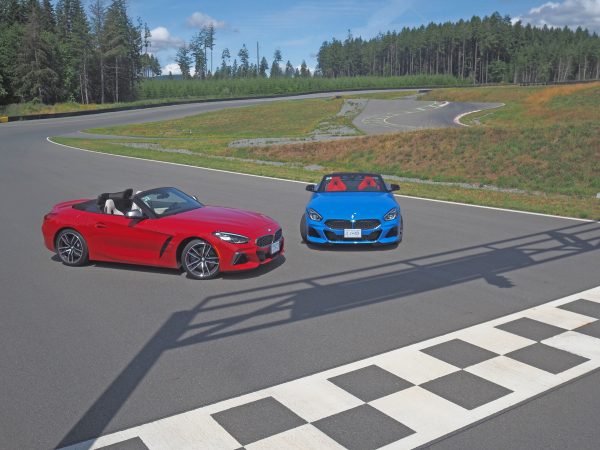 2020 BMW Z4 M40i Roadster
This sixth-generation rear-wheel drive sports car emerges quite a bit larger than the outgoing model, gaining 85 millimetres in length, 75 in width, and 13 in height. The wheelbase, however, is actually shorter by 26 millimetres. Coupled with an aluminum-intensive double-joint spring strut front and five-link suspension rear setup, handling is the sharpest it has ever been.

The M40i is powered by a twin-turbo 3.0L inline six-cylinder producing 382 horsepower, an additional 47 compared to before, and 369 lb.-ft. of torque. An eight-speed Steptronic Sport transmission takes care of shifting duties, and includes a launch control function to help achieve the 4.5-second 0 to 100 km/h time. Switch on the Sport or Sport+ Driver Experience Control modes to tighten up the optional electronically controlled dampers, lock down the differential, and activate the "loud" setting of the exhaust.
2019 BMW M850i Coupe
Last seen in the late 90s, the return of the 8 series badge is quite a different story this time around. Still a grand tourer, the sleek coupe remains faithful to the concept first shown at the Concorso d'Eleganza Villa d'Este 2017 in Italy with its low-slung stance, wide track, tapered greenhouse, and the slimmest LaserLight LED headlamps the brand has ever crafted.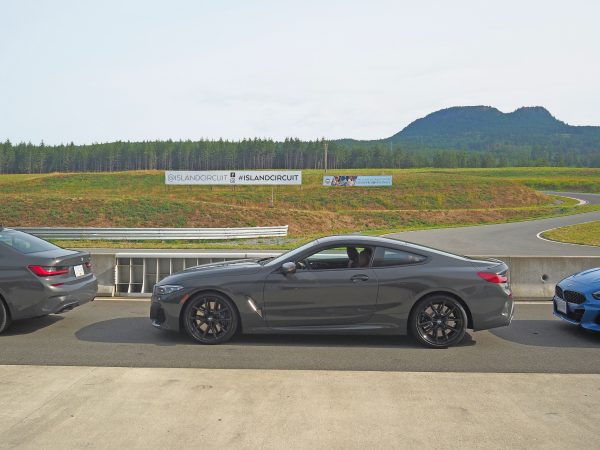 Proving the large displacement engine is far from dead, a massive 4.4L TwinPower Turbo V8 lurks under the hood churning out 523 horsepower and 553 lb.-ft. of torque, mated to the familiar eight-speed Steptronic Sport automatic gearbox with steering wheel paddle shifters. While not as nimble as say the Z4 in the twisties, xDrive intelligent all-wheel drive and Integral Active Steering (rear axle steering) allow the large car to recover quickly from any over-enthusiastic manoeuvres.
Both vehicles are in dealerships now.
Benjamin Yong is a freelance writer from Vancouver, B.C. and a member of the Automobile Journalists Association of Canada (AJAC). Follow him on Twitter @b_yong.