By all counts, 2017 was a very good year for premium cars. Particularly so for BMW, who recently claimed the title of best-selling luxury automaker over arch-rival Mercedes-Benz. BMW's total sales for 2017 topped 2.46 million cars, compared to Mercedes-Benz's 2.29 million. However, it's only fair to note that those totals refer to everything under the BMW corporate umbrella; which includes Rolls Royce and Mini. The BMW brand alone sold 2.1 million cars—a 4.2 percent sales increase for the German automaker.
The explosive sales growth of premium cars for the last seven consecutive years is largely driven by double-digit growth in China, where BMW and Mini sales have increased by 15.1 percent. More than 70 percent of the luxury vehicles sold in China last year were German-made—the favourite being Audi, followed by BMW, and then Mercedes-Benz.
China represents 22 percent of BMW's global sales, and a new high-tech plant in Shenyang should help grow their production there by 50 percent.  The company hopes to sell 600,000 vehicles in China by 2020. Certainly, it's a crucial market for the German brand, and it appears Chinese are equally fond of BMW—and voted them "Best Employer" for 2017.
We sat down with Matt Wilson, national manager of Product Planning for BMW Canada to talk about products, technology, and luxury features we'll see in 2018.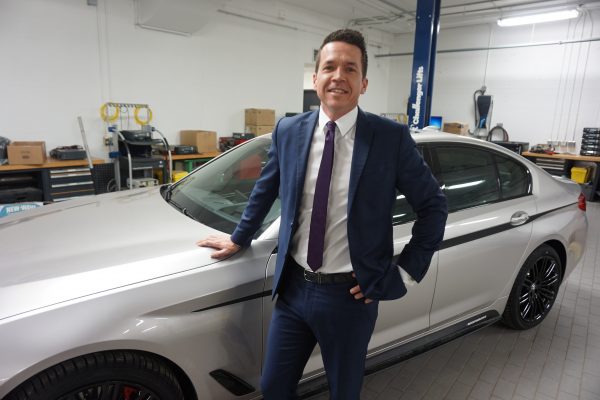 A new crossover, the BMW X2, just made its world debut at the North American International Auto Show in Detroit. Although like the X1, the X2 is a front-wheel-drive based platform, it will only be available as an AWD in Canada. We asked Matt Wilson about the reasoning behind adding another small crossover to the lineup, so quickly after the X1.
"It's part of the "SAC or SAV" (sports activity coupe, vehicle) segment" said Mr. Wilson. "If you recall, we created that segment with the first generation X6 and since then, the X4, and now the X2. It's a rapidly expanding part of the segment in Canada—overall sales of trucks and SUVs count for nearly 70 percent of the total market here, so it's natural you'd see some sort of evolution within those type of vehicles. It's not just "optically" but dynamically too, these vehicles behave more like a coupe than a sedan."

Also shown in Detroit was the i8 Roadster, the top-down version of BMW's sleek electric car. Wilson believes that the "Roadster will account for a significant portion of i8 sales in Canada.  "In our market, we think more than half will be roadsters. It's something new and fresh in that space" Canada is the i8's fourth market in the world.
BMW formed a consortium with Intel and Magna to develop a line of autonomous "self-driving" cars by 2020. "This is one of the areas where we're investing quite heavily under the BMW "i" banner—this sub-brand is where you'll probably see the next phase of this technology debut" said Mr. Wilson. "We already have phase two. Electrification and a lot of the significant technology debuted with the i badge but it makes its way into the core of the portfolio in a lot of the performance models that are on the road today. The autonomous and semi-autonomous tech debuts with i as our technology innovator".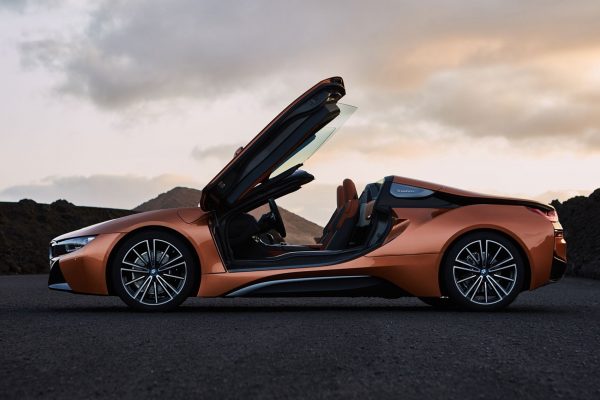 The venerable M5 high-performance sedan arrived last year, with all-wheel drive for the first time.
Mr. Wilson said the segment has "definitely moved into the all-wheel drive realm—not simply for weather conditions, but for a performance standpoint as well. All wheel drive is almost a prerequisite now in that space and I think our take on it is a little innovative.
It's the first M Xdrive system which has the capability to drive full rear-wheel, full all-wheel drive and pretty much limitless possibilities in between.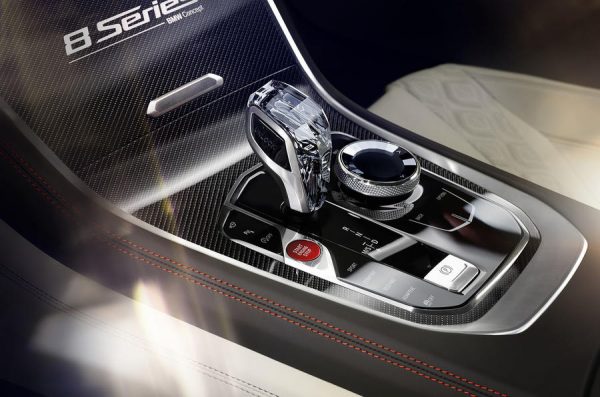 "When the M Division was considering the move to all-wheel drive on some of these vehicles, we definitely have a loyal group of enthusiasts who are very strong-willed about that rear-wheel drive and the driving dynamics associated with it. But at the same time, there's a portion of the market that demands all-wheel drive. To get some of those attributes we developed a system that we think is the best of both worlds. At the same time, it doesn't suffer a weight penalty, so the new M5, even with the addition of the all-wheel-drive system is still quite a bit lighter than the outgoing model.
While there's no data available yet, Mr. Wilson believes the new M5's 0-100 km/h acceleration will be "class-leading".  "We've seen some early comparisons, un-officially, to the E63 (Mercedes-Benz AMG) and we're saying that 3.4 seconds to 100 km/h are conservative numbers". That makes it the quickest M car ever built.
Also new for BMW this year is Skype for Business, an in-car technology that will allow users to join online meetings directly, as well as receive alerts about upcoming meetings, get alerts when meetings are changed, and start meetings automatically without requiring a driver to do any manual dialing in. Skype integration is initially going to be rolled out in the German, French, and U.K. markets. The function is tied to the BMW Connected app, which will be available in Canada towards the end of this year.
As the fastest growing automotive market on a global scale, a presence in China is crucial to automakers. Equally so is the Chinese community in Canada.
"We recognize that it's a very, very important demographic for BMW" said Mr. Wilson. West Coast specifically—to say it's out-performed the rest of Canada for the luxury market is probably an understatement. A huge portion of that is because of the Chinese demographic out west. Our mix of products we sell to that demographic is also vastly different to what we'd see in Quebec or out east.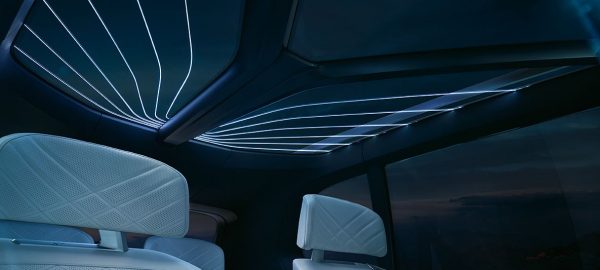 We actively seek ways to communicate with those customers. That's not always easy in Canada, it's a very diverse market—more diverse probably than any market in the world. But that demographic is a key part of why BMW has had 27 years of continued growth. "
This publication conducted a survey just before the holiday among its Chinese readers here, who chose BMW as their favourite brand in the world. Ironically, the survey was originally expected to favour Buick, one of China's most beloved brands favoured by some of its ruling nobility. Surprisingly, the voters chose BMW over the traditionally favoured North American brand.
According to Epoch Times's research, there's a difference in brand perception among Chinese buyers here, compared to those in China.  Those who would probably buy a Buick in China are less likely to once they move to Canada. This is largely due to a very big price difference, since luxury brands are very expensive in China. The prices aren't so dramatically different in the Canadian market. There's a great love of luxury brands among Chinese buyers, who tend to switch from middle brands to a more premium brand when they're in Canada. BMW does have a production facility in China, which helps them avoid the 25 percent tax on foreign imports, but not every model is manufactured there. Production is growing significantly, according to Matt Wilson, and the goal is to build as many cars as possible in China.
One of the ways BMW has worked to increase their appeal to the all-important Chinese buyer, is to sharpen their focus on luxury. Part of this strategy is to re-position some of its most exclusive models into a distinct category; a luxury lineup that will include the BMW 7 Series, the X7, and the i8 as well as the upcoming new 8 Series and i8 Roadster. These elite models will be differentiated by an exclusive black and white version of BMW's roundel, bearing the full version of the company name "Bayerische Motoren Werke" .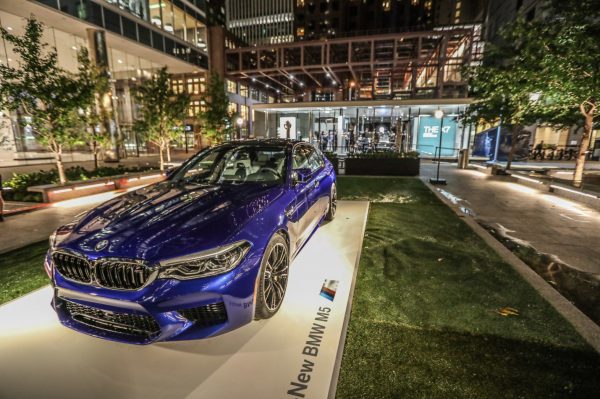 Through October, BMW created the BMW Luxury Excellence Pavilion, a temporary pop-up in Toronto's Financial District which showcase their increased focus on luxury. The Pavilion also hosted the North American premiere of the BMW Concept X7 iPerformance, a new model concept introducing some of the features that will define the Bayerische Motoren Werke lineup; such as exclusive leather, a Swarovski crystal gear shift lever, and "previously unseen levels of connectivity".
Lesley Wimbush is an award-winning automotive writer and illustrator whose works have appeared in newspapers and magazines across North America.  She is a member of the jury for the North American Car and Truck of the Year (NACTOY).