Sen. Roy Blunt (R-Mo.) on April 4 accused Democrats of padding the infrastructure plan with unrelated pet spending projects, while urging President Joe Biden to pare it down by around two-thirds, saying it would then easily win Republican backing and give the White House the coveted badge of bipartisanship.
Biden campaigned on being able to work across the aisle and broker big deals on Capitol Hill on issues that were important to the country, but on his recent $2 trillion pandemic relief bill, he won zero backing from Republicans, who railed against its "liberal wish-list" spending items and denounced the legislative process around its adoption as nakedly partisan.
Now that Biden has unveiled the next big bill—another $2 trillion package, nominally about infrastructure but actually padded with climate change and social-program spending, Republicans argue—the issue of bipartisanship is again coming into focus.
Energy Secretary Jennifer Granholm said in an interview on CNN on April 4 that, while Biden would prefer to win Republican backing for the infrastructure plan, he'd likely back the same procedural strategy of "reconciliation" that Democrats used with the American Rescue Plan to get the American Jobs Act passed without the need for any GOP votes.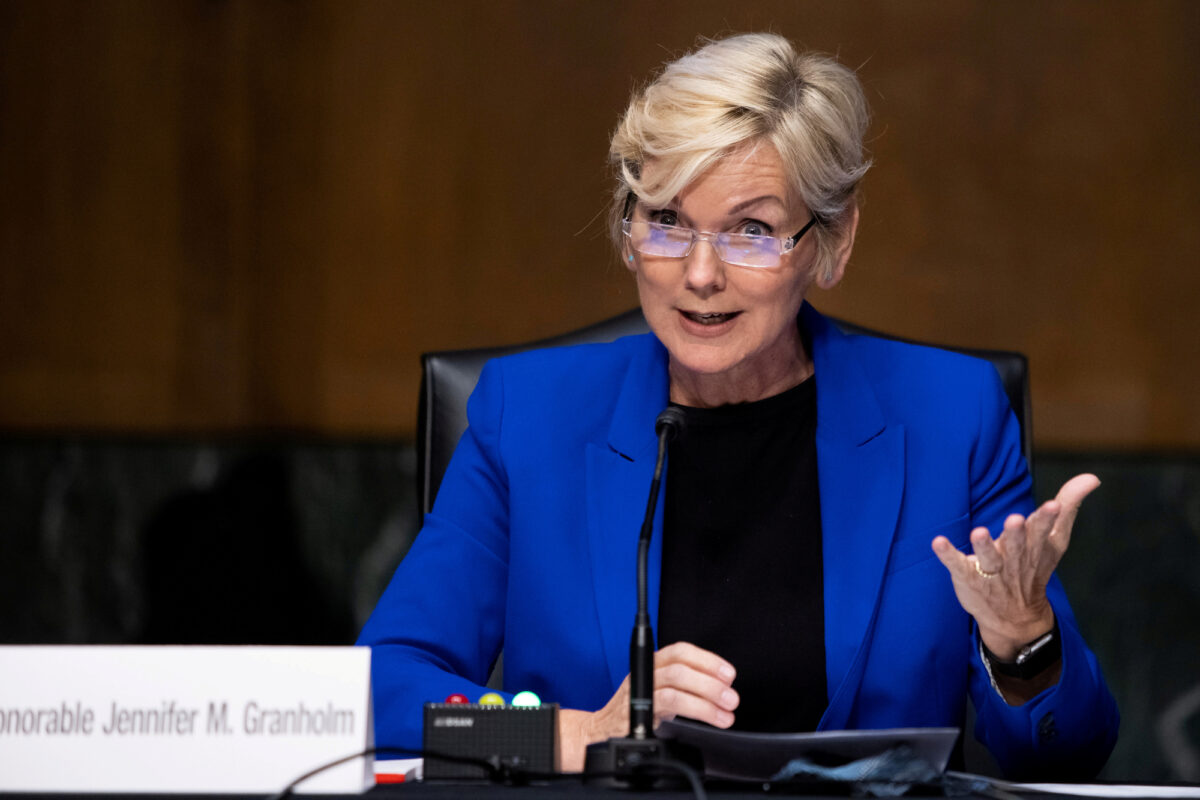 Responding to questions from Chris Wallace on Fox News Sunday about bipartisanship on Capitol Hill and Republican concerns about big bills adding to public debt, Blunt said, "We've seen one incredibly partisan bill from the new administration followed by what appears to be—will be—another incredibly partisan bill."
Blunt, in a statement, called the American Jobs Act a "so-called 'infrastructure' plan that spends less than a third on transportation infrastructure and is paid for with job-destroying tax hikes as the economy begins recovering from the pandemic."
He told Wallace that around $615 billion of the American Jobs Act can actually be considered directly infrastructure-related, adding that paring the proposal down to that amount would win Republican backing.
"I think there's an easy win here for the White House if they would take that win, which is make this an infrastructure package, which is about 30 percent—even if you stretch the definition of infrastructure some—it's about 30 percent of the $2.25 trillion they're talking about spending," Blunt said.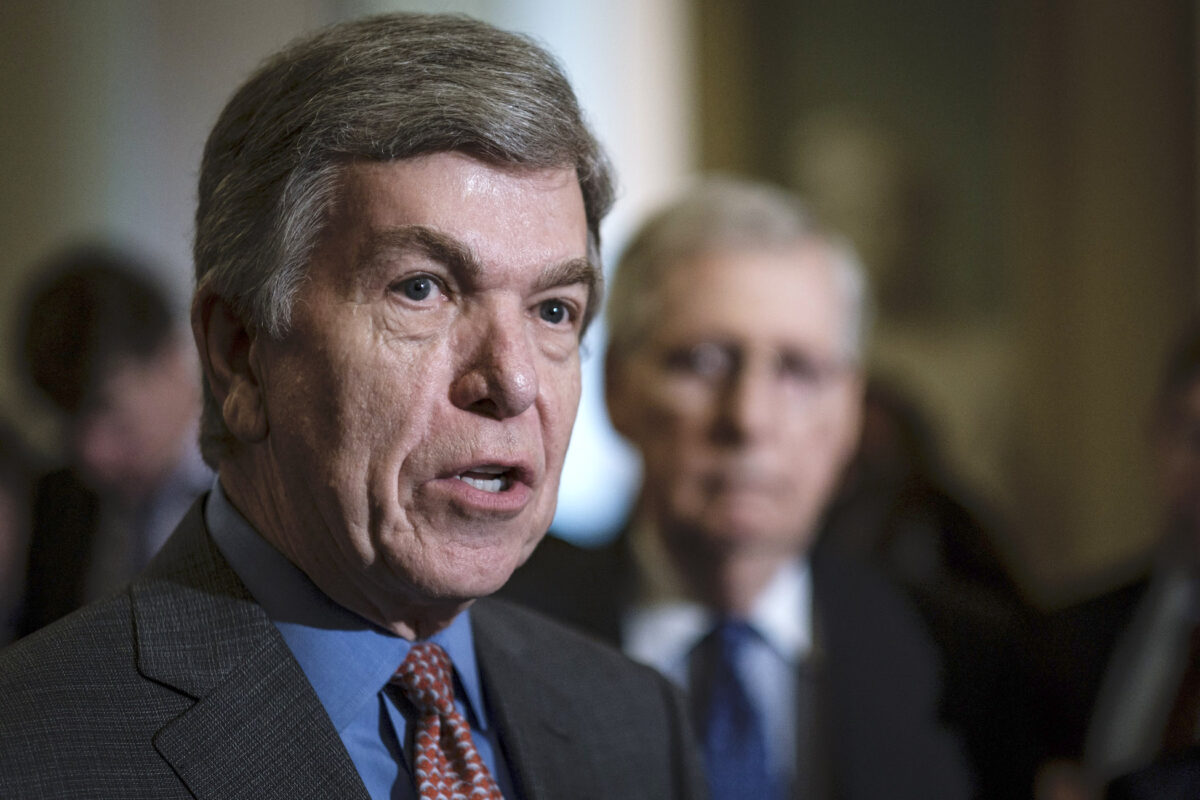 "My advice for the White House has been, take that bipartisan win, do this in a more traditional infrastructure way," Blunt said, adding that the Biden administration would still have all the tools needed to pass a separate package with additional spending priorities at a later time.
"I think it's a big mistake for the administration," he said. "If we'd go back and look at roads and bridges and ports and airports, and maybe even underground water systems and broadband, you'd still be talking about less than 30 percent of this entire package."
Biden said on March 31 that the American Jobs Act is "the largest American jobs investment since World War Two."
"It's not a plan that tinkers around the edges. It's a once-in-a-generation investment in America, unlike anything we've seen or done since we built the interstate highway system and the space race decades ago," the president said.
The American Jobs Act calls for $621 billion to rebuild the nation's infrastructure, including a $174 billion investment in the electric vehicle market that sets a goal of a nationwide charging network by 2030.
Congress will also be asked to put $400 billion toward affordable housing and community-based care for aging Americans and people with disabilities.
There is $213 billion provided to build and retrofit affordable and sustainable homes along with hundreds of billions to support U.S. manufacturing, bolster the nation's electric grid, enact nationwide high-speed broadband, and revamp the nation's water systems to ensure clean drinking water.
Biden aims to put corporate America on the hook for the tab, which is expected to grow to a combined $4 trillion once he rolls out the second part of his economic plan in April.
Reuters contributed to this report.