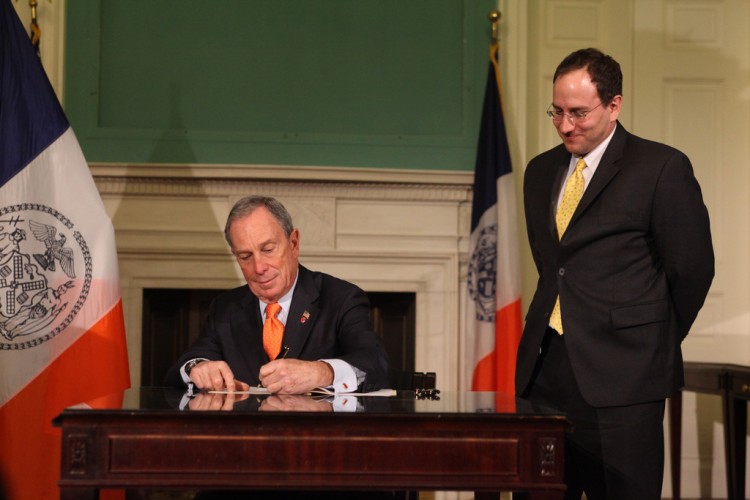 Mayor Michael Bloomberg signed four pieces of legislation into law on Thursday afternoon.
Bloomberg made permanent the law that extends the work of the Child Fatality Review Advisory Team, which investigates the deaths of children in New York City and was originally signed in 2005.
In an effort to see where resources are needed in the homeless population, Bloomberg made permanent the 2005 law that authorizes the Department of Health and Mental Hygiene to track and report the deaths of homeless people.
Foreclosures remain a problem for some New Yorkers, and Bloomberg signed a bill requiring lenders to give the Department of Housing Preservation and Development a 15-day notice for residential properties.
The mayor also helped citizens looking to access information on city contracts by signing a bill establishing a public, online, searchable database of contracts over $100,000. The database promises plain language, according to a statement from the mayor's office.