Billionaire Michael Bloomberg, who announced a bid for the Democratic presidential nomination on Nov. 24, has hired a top staffer away from Sen. Kamala Harris (D-Calif.).
Kelly Mehlenbacher, the Iowa operations director for the Harris campaign, joined Bloomberg's campaign this week as its deputy chief operating officer, a campaign spokesperson confirmed to outlets including Breitbart.
Before serving on the Harris campaign, Mehlenbacher was the treasury manager for 2008 and 2016 presidential candidate Hillary Clinton and for the State Department during President Barack Obama's administration, according to her LinkedIn.
Harris, 55, has been struggling in the primary race. She started off as a top contender in the polls before dropping dramatically over the summer. Her campaign faced resignations after a round of layoffs earlier this month.
"This is my third presidential campaign and I have never seen an organization treat its staff so poorly," Mehlenbacher wrote in a resignation letter (pdf) dated Nov. 30. "While I still believe that Senator Harris is the strongest candidate to win in the General Election in 2020 no longer have confidence in our campaign or its leadership. The treatment of our staff over the last two weeks was the final straw in this very difficult decision."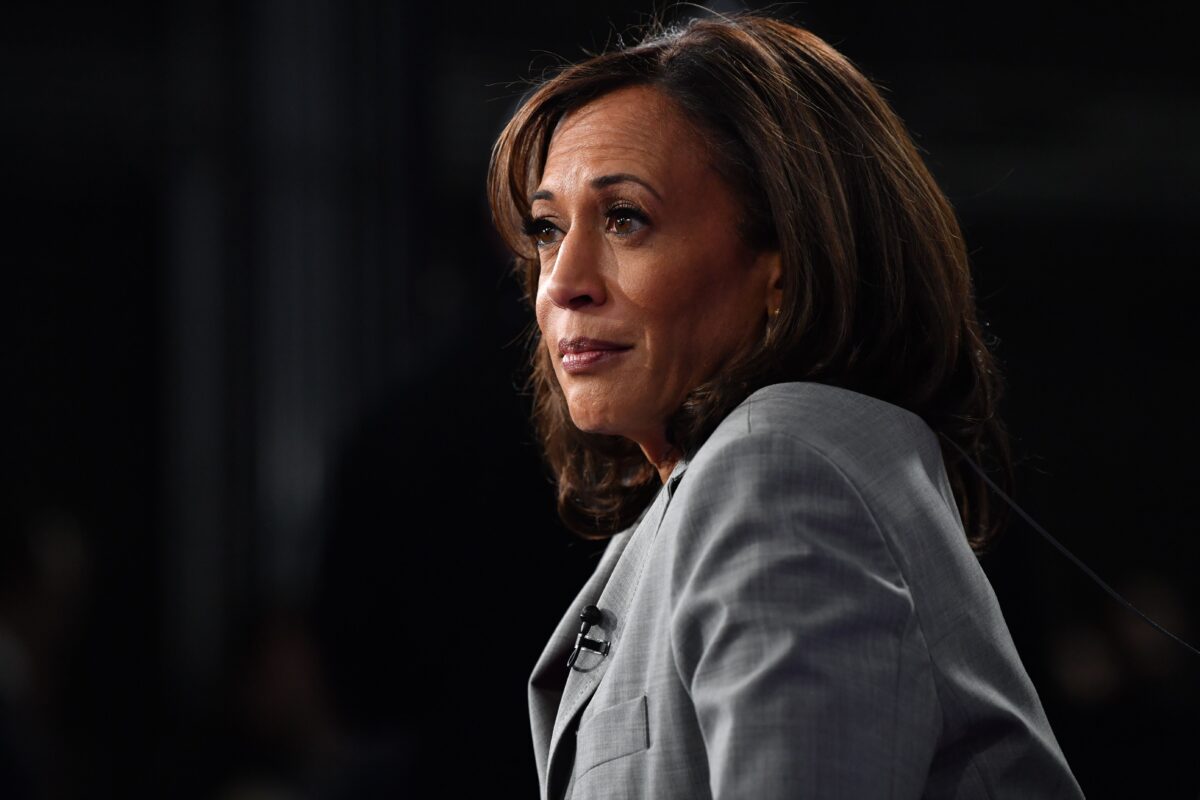 "It is not acceptable to me that we encouraged people to move from Washington, DC to Baltimore only to lay them off with no notice, with no plan for the campaign, and without thoughtful consideration of the personal consequences to them or the consequences that their absence would have on the remaining staff. It is unacceptable that we would lay off anyone that we hired only weeks earlier. Itis unacceptable that with less than 90 days until Iowa we still do not have a real plan to win. Our campaign For the People is made up of diverse talent which is being squandered by indecision and a lack of leaders who will lead. That is unacceptable," she continued.
"I only hope that my departure might result in some serious consideration of our structure, our goals, our internal communications and what are organizational values are. We have really amazing people on staff and I' d hate for any more to get to the point where I find myself, writing this letter of resignation," she later added.
Mehlenbacher has not publicly addressed the move to Bloomberg's campaign.
Bloomberg, 77, a former mayor of New York City who is one of the richest people in America, has already dropped tens of millions of dollars less than a week after joining the race.
In addition to a planned $100 million digital ad campaign focused on negative messaging about President Donald Trump, Bloomberg has spent some $58 million on television ads, blanketing 46 states with promotions touting his experience in New York and his ability as a businessman.