Following a failed bid to buy a stake in a Perth-based lithium miner on April 24, Chinese miner Yibin has restructured the agreement to avoid scrutiny from the Foreign Investment Review Board (FIRB).
A fortnight ago, Yibin Tianyi Lithium Industry withdrew a bid to buy an 11.77 percent stake in AVZ Minerals after it received advice from FIRB the bid would be blocked.
Yibin was told the bid was "contrary to the national interest" and contrary to the growth of "Australia's critical minerals sector."
The initial withdrawal from Yibin drew criticism from foreign investment lawyers at King & Wood Mallesons for sowing uncertainty in the rare earth industry, claiming the sector was already struggling to find investors amid the CCP (Chinese Communist Party) virus pandemic (commonly known as novel coronavirus).
In the official announcement, AVZ Minerals and Yibin said they would investigate alternative methods of working together.
On May 4, AVZ Minerals revealed a revamped agreement where Yibin would buy 9 percent of the company and would have no seat on the board. This arrangement falls outside the gambit of the FIRB and would not be subject to approval.
The FIRB is only notified when a foreign entity acquires at least 10 percent of a mining company. The transaction is due for completion on June 30.
Managing Director of AVZ Minerals, Nigel Ferguson said Yibin was "committed" to becoming an investor in AVZ.
"Its intention of becoming one of the largest hydroxide suppliers in China is complementary to our vision of bringing our world-class Manono Project into production," said Ferguson.
Lithium-hydroxide is a component used in electric vehicle batteries.
The saga with Yibin follows a decision on April 20 where another Chinese firm was blocked from taking a stake in a rare earths miner. Treasurer Josh Frydenberg blocked Baogang Group Investment (a subsidiary of a major Chinese state-owned mining group) from investing in Northern Minerals, which operates a large dysprosium project in Western Australia.
Australia has been working actively with the United States to develop supplies of rare earth minerals independent of Chinese ownership.
It comes as the communist regime dominates the sector, accounting for 70 percent of the global production of precious metals. Rare earth are 17 elements critical to the manufacture of high-tech products including smartphones, lithium batteries, and magnets.
Yibin is backed by China's largest lithium-ion battery manufacturer Contemporary Amperex Technology (CATL), which produces batteries for electric vehicles and energy storage. CATL signed an agreement with Tesla Motors in February to begin supplying batteries.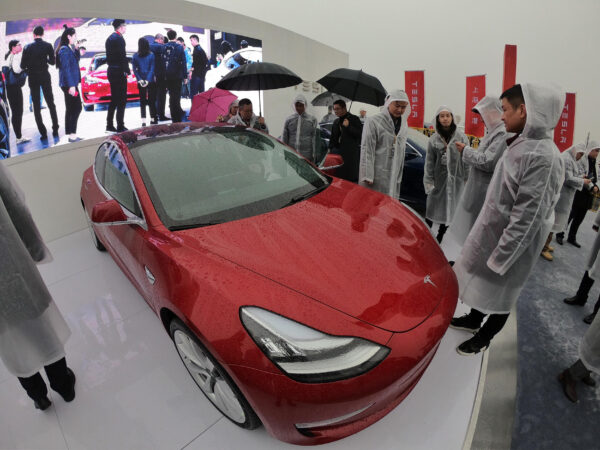 AVZ is working with Yibin in the hopes of developing a key lithium producing mine located in the Democratic Republic of Congo, the Manono Project.
China is currently a major player in the region with significant interests in another rare earth mineral, cobalt.
Cobalt is also an essential ingredient for lithium batteries.