U.S. Secretary of State Antony Blinken told top Chinese diplomat Yang Jiechi in a phone call on Friday that the United States will stand up for human rights and democratic values in Xinjiang, Tibet, and Hong Kong, the State Department said.
Blinken also pressed China to condemn the military coup in Burma (also known as Myanmar), and he reaffirmed that Washington will work with allies to hold China accountable for threatening the stability of the Indo-Pacific, including across the Taiwan Strait, the department said in a statement.
Following disturbing reports of systematic rape and sexual abuse of female detainees in Xinjiang, the State Department issued a statement on Wednesday, saying that the United States is "deeply disturbed" by the reports and said there must be serious consequences for the atrocities.
A BBC report earlier on Wednesday said women in the camps were subject to grave abuses, with the British broadcaster reporting that, "Several former detainees and a guard have told the BBC they experienced or saw evidence of an organized system of mass rape, sexual abuse, and torture."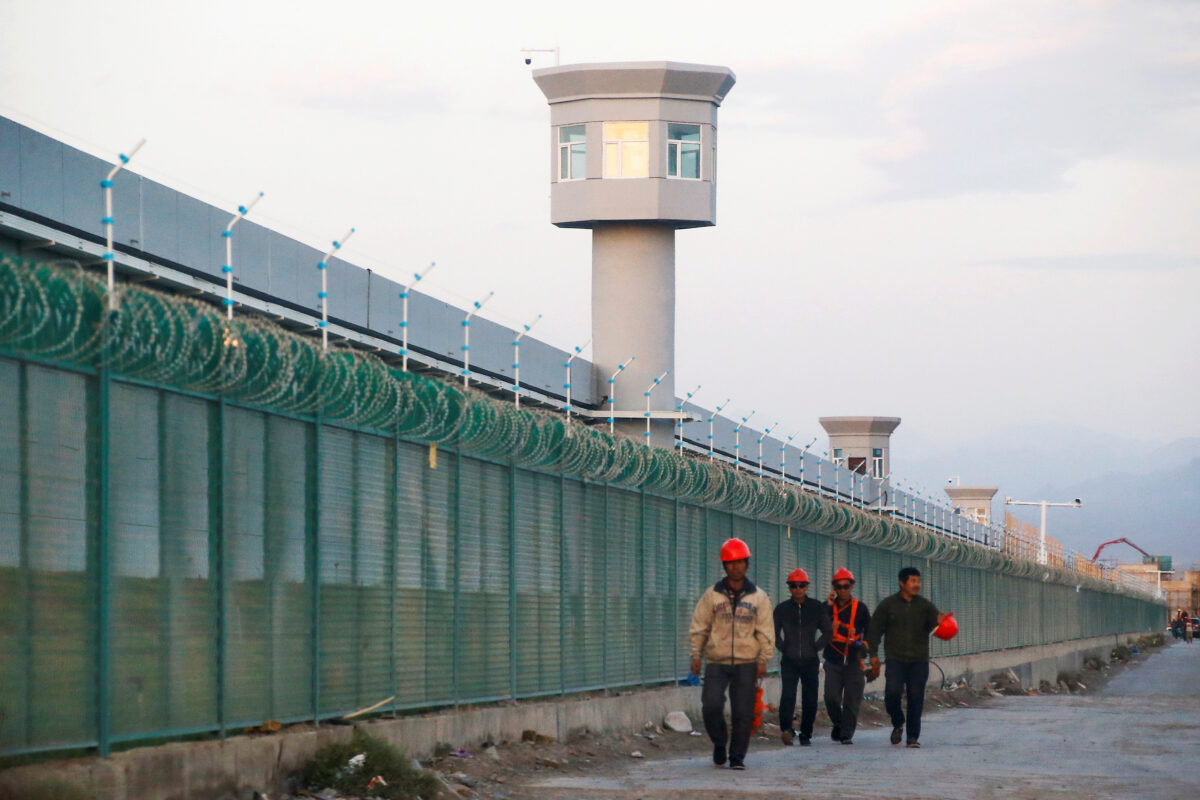 Chinese officials have denied those reports, with Foreign Ministry spokesperson Wang Wenbin saying in a Feb. 5 press conference that the BBC report was "rumors and lies."
On the call with Blinken, Yang said that the United States should "correct" its recent mistakes and that both sides must respect each other's political systems and development paths, according to a statement from the Chinese foreign ministry. Yang, speaking in an online forum on Tuesday, also called on the United States to "stop interfering" on issues of Chinese sovereignty, including Xinjiang, Hong Kong, and Tibet.
Yang, in a Feb. 1 speech, warned the Biden administration not to cross Beijing's "red line," while taking aim at the Trump administration, saying that its "misguided policies" had led the bilateral relationship to "its most difficult period" since the two countries established diplomatic ties.
Washington ended its diplomatic ties with Taipei in favor of Beijing in 1979 but has maintained a robust relationship with the island based on the Taiwan Relations Act (TRA). Under the Trump administration, the Taiwan-U.S. relationship warmed considerably, most evident by former Secretary of State Mike Pompeo's decision to lift restrictions on how U.S. officials should interact with their Taiwanese counterparts.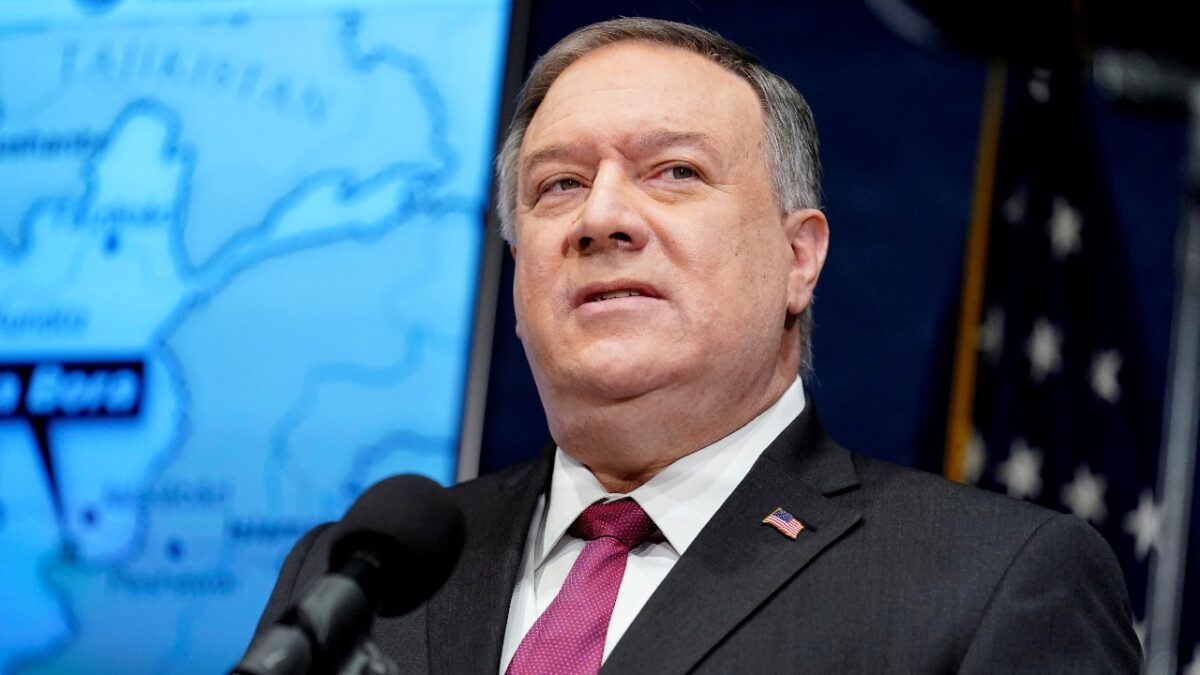 Wang, meanwhile, built on Yang's remarks in a Feb. 5 press conference, at which he was asked about a statement issued by the U.S. Embassy in Guyana welcoming the establishment of a Taiwan Office in Guyana.
"Relevant U.S. officials have made seriously wrong remarks in breach of the principle of international law and norms governing international relations, to which China is firmly opposed," he said. "We urge the U.S. side to correct its mistakes, take concrete actions to abide by the one-China principle and the three China-U.S. joint communiques, and act in a prudent manner."
The one-China policy and the joint communiques are diplomatic arrangements under which the United States formally recognizes Taiwan not as a separate country, but as part of China, while still maintaining separate diplomatic relations with Taiwan, which includes security guarantees and support through arms sales, which in 2020 totaled around $5 billion.
President Joe Biden on Thursday described China as "our most serious competitor" and said Washington would continue to confront what he described as China's "attack on human rights, intellectual property, and global governance."
"But we're ready to work with Beijing when it's in America's interest to do so," he added, suggesting a policy of greater engagement.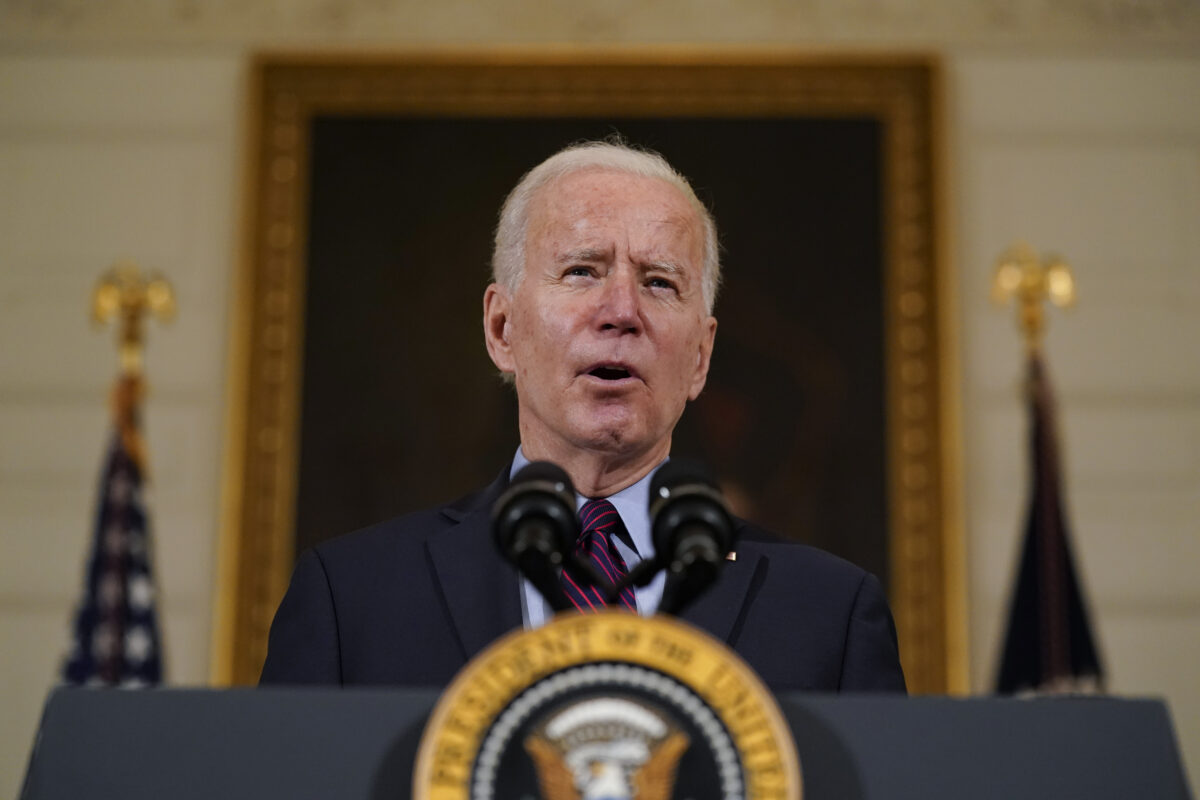 The Global Times, a tabloid run by Chinese Communist Party paper the People's Daily, said in an editorial on Saturday that it expected the Biden administration to keep talking tough while improving cooperation in some areas.
"This is obviously different from the later period of Trump's administration, which had only hyped up antagonism between China and the U.S.," it said.
The Trump administration confronted China on its human rights violations against Falun Gong adherents, Hongkongers, Muslim minorities, Tibetans, and Uyghurs by imposing visa restrictions and sanctions against Chinese Communist Party (CCP) officials responsible for the abuse.
Additionally, Pompeo designated the CCP's persecution of Uyghurs and other majority-Muslim ethnic minorities as genocide and "crimes against humanity" last month.
The Chinese regime has often deflected international criticism against its own policies by claiming that certain issues, including its militarization efforts in the South China Sea and coercion tactics against Taiwan, are "internal affairs."
Under the Trump administration, the Justice Department brought more indictments related to China's trade secrets theft and related crimes in 2019 than during the eight years of the Obama administration.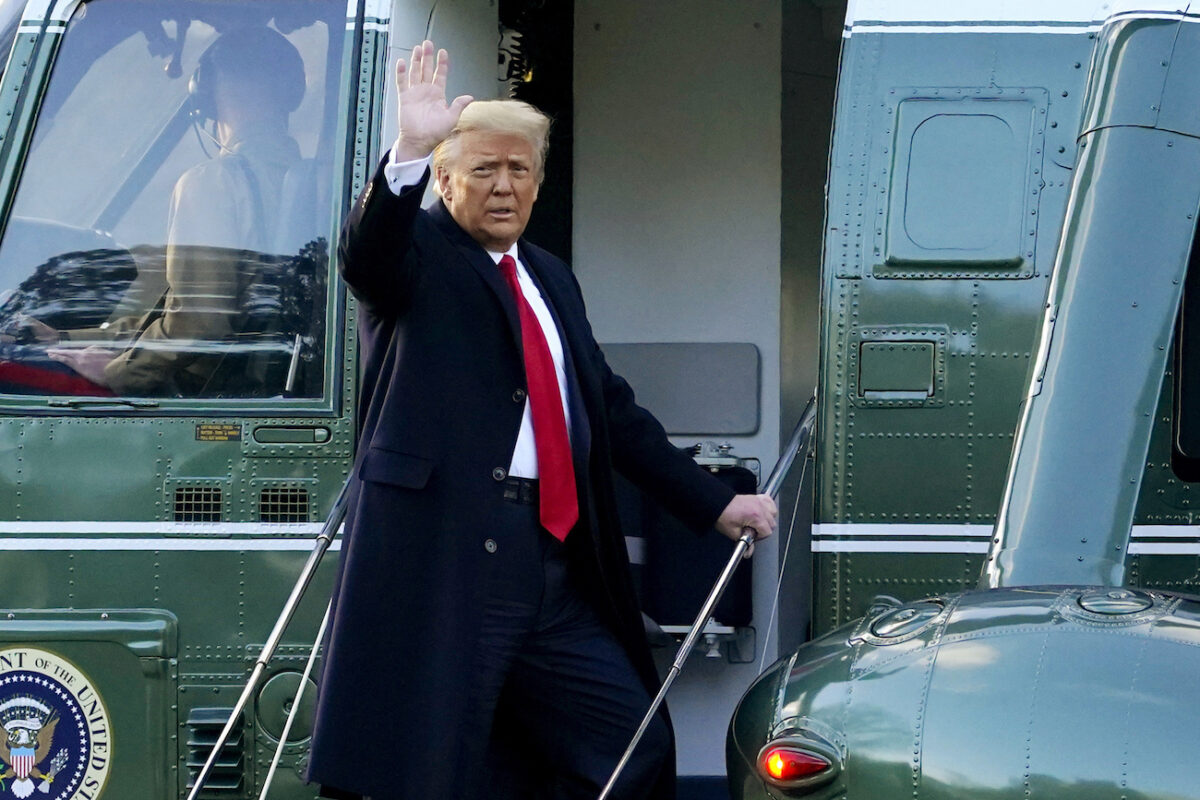 U.S.-based China affairs commentator Tang Jingyuan said in a phone interview that the Chinese regime was using both soft and hard tactics to pressure the Biden administration, in the hopes of restarting official talks with the United States.
Yang's speech was an example of a soft approach, while recent incursions into Taiwan's airspace and sanctions on former U.S. officials were hawkish tactics.
His speech could be read as an indication that the Chinese regime would be willing to make concessions if the United States would promise not to cross the "red lines."
Ultimately, Tang believes the Chinese regime wants to "revert back to a time when human rights and commerce were decoupled from each other" during negotiations, so that the regime could continue to do business with the United States, while ignoring human rights issues.
Frank Fang, Nicole Hao, and Reuters contributed to this report.