NEW DELHI—U.S. Secretary of State Antony Blinken visited New Dehli, India, for the first time on July 27 and 28 to discuss global issues of common interest with the Indian administration, including the situation unfolding in Afghanistan.
Geo-political analysts told The Epoch Times that statements from both sides reflect the common thinking India and the United States share on Afghanistan, and the role the two countries are set to play against authoritarian powers.
"He has conveyed very, very clearly the thinking of the United States administration on the subject. I mean, the threat that Afghanistan and India face, both these countries face from the combination of Pakistan and China," Madhav Nalapat, a geopolitical analyst and the vice-chairman of the Manipal Advanced Research Group, told The Epoch Times.
According to Nalapat's sources, Blinken conveyed some very important messages from U.S. President Joe Biden to the Indian administration.
At a joint press conference with Indian External Affairs Minister Dr. Subrahmanyam Jaishankar in New Delhi on July 28, Blinken said the United States remains engaged in Afghanistan and continues to support the government of Afghan President Ashraf Ghani through various forms of assistance, including assistance to the country's security forces and diplomatic support in bringing together the Ghani government and the Taliban in a "meaningful way" to resolve the conflicts.
"Ultimately, an Afghanistan that does not respect the rights of its people, an Afghanistan that commits atrocities against its own people, would become a pariah state. The Taliban says that it seeks international recognition, that it wants international support for Afghanistan. Presumably, it wants its leaders to be able to travel freely in the world, sanctions lifted, et cetera," Blinken said in reply to a question about whether the U.S. government has done enough to pressure Pakistan over its support for the Taliban.
"Taking over the country by force and abusing the rights of its people is not the path to achieve those objectives. There's only one path, and that's at the negotiating table to resolve the conflict peacefully and to have an Afghanistan emerge that is governed in a genuinely inclusive way and that's representative of all its people."
The Afghan government has repeatedly accused Pakistan of training, financing, and supporting Taliban terrorists.
"We have accurate intelligence reports that more than 10,000 Pakistani have entered Afghanistan from Pakistan, while another 15,000 are encouraged to come. This shows that a regular institution is training and financing Taliban," a spokesperson for President Ghani said in a video message sent to media, reported Asian News International on July 31.
A nine-member Taliban delegation led by Mullah Abdul Ghani Baradar, the Taliban's co-founder and head of its political commission, met Chinese foreign minister Wang Yi on July 28. Wang claimed that the U.S. withdrawal was due to the failure of its policy in Afghanistan. Wang called the Taliban "an important military and political force in Afghanistan" and said the terrorist group had encouraged China to join peace talks.
Blinken said in an interview with Indian news network CNN-News18 that a greater role for China in Afghanistan could be a "positive thing."
"No one has an interest in a military takeover of the country by the Taliban, the restoration of an Islamic emirate. Everyone has an interest in a peaceful resolution of the conflict and some kind of government that emerges that's truly representative and inclusive. And so, if China is acting on those interests, if other countries are acting on those interests, that's a positive thing," he said.
However, Nalapat said Blinken's visit to India indicates that both India and the United States want to prevent the domination of the Indo-Pacific by the Chinese Communist Party and its allies.
Nalapat said that both countries want "to prevent the spread of extremism, very frankly, which is completely backed by that authoritarian power, the People's Republic of China," referring to the Taliban.
He said that he's "very certain" that Blinken was discussing that when an "inevitable attack comes on India, on Afghanistan, how India and the United States, which have some very powerful militaries between the two of them," will coordinate.

Support for Kabul
Experts told The Epoch Times that statements made during Blinken's New Delhi visit indicate that the two big democracies support the democratically elected civilian government at Kabul.
Blinken told the press in New Delhi that the two countries share a strong interest in a peaceful, secure, and stable Afghanistan.
"As a leader and critical partner in the region, India has made and will continue to make vital contributions to Afghanistan's stability and development, and we'll continue to work together to sustain the gains of the Afghan people and support regional stability after the withdrawal of coalition forces from the country," he said.
Enayat Najafizada, founder and CEO of the Kabul-based Afghan Institute of War and Peace Studies, told The Epoch Times that New Delhi wants to coordinate its support to Afghanistan with the United States.
"India has always been a staunch supporter of Afghanistan and the Afghan state. All the support and assistance of India to Afghanistan has always been through the state. It has been a state-to-state relationship at least over the past 20 years since the presence of the international community in Afghanistan," Najafizada said.
Jaishankar said in the joint press conference that he and Blinken had specifically discussed Afghanistan and that peace negotiations should be taken seriously by all parties currently involved in Afghanistan.
"The world wishes to see an independent, sovereign, democratic, and stable Afghanistan at peace with itself and with its neighbors. But its independence and sovereignty will only be ensured if it is free from malign influences. Similarly, unilateral imposition of will by any party will obviously not be democratic and can never lead to stability, nor indeed can such efforts ever acquire legitimacy," he said.
During Blinken's and Jaishankar's interaction, it was apparent that India has noted that the United States withdrawal from Afghanistan is a "policy prerogative" of the Biden administration, according to Kashish Parpiani, a fellow at Observer Research Foundation's Mumbai center.
"In the context of the U.S. continued role with an 'over the horizon' strategy, India and the U.S. seem to have agreed to continue support for the democratically elected civilian dispensation in Kabul."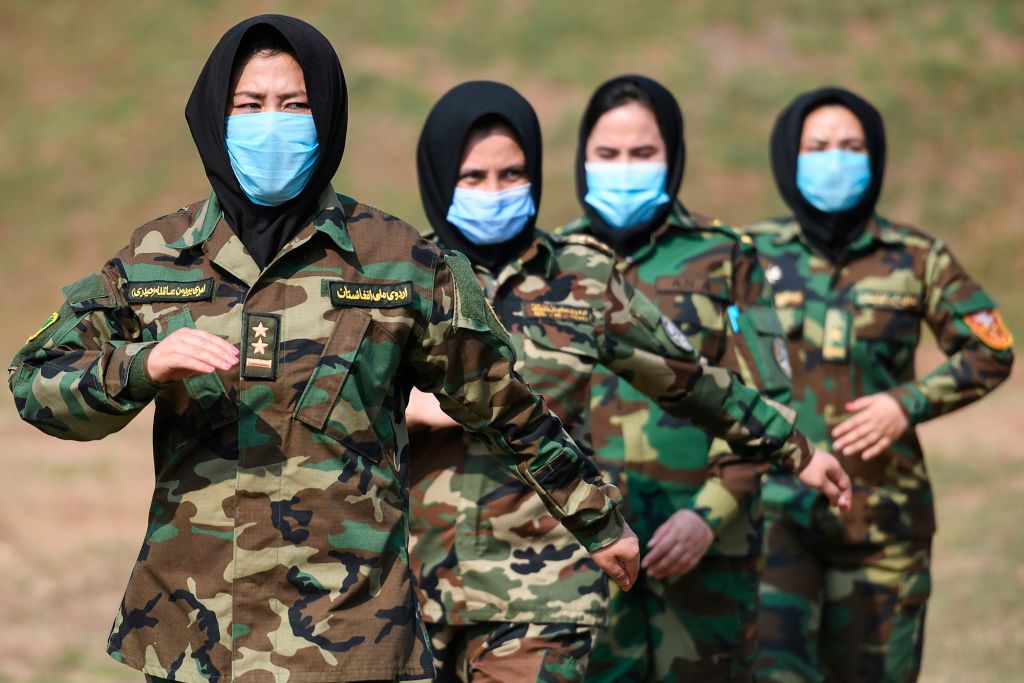 It's likely that India will lend support to the Afghan airforce and also continue to provide training to the Afghan National Army. India has offered a helping hand to the Afghan government and to the Afghan National Defense and Security Forces, according to Najafizada.
"The Afghan Army Chief of Staff was scheduled to travel to Delhi to discuss with Indian authorities what kind of support Afghanistan needs and what kind of support India can offer. As I have heard from several sources, Afghanistan needs a lot of support on air capabilities, given that airpower gives the Afghan forces on the ground an upper hand," he said.
India is very concerned about the advances made by the Taliban in Afghanistan and will join like-minded powers to halt these advances, Najafizada said.
Nalapat said he's very happy that Western forces are withdrawing from Afghanistan because they aren't needed there—Afghans are a proud people, and they don't need any foreign forces on their soil.
"What is needed is weapons. What is needed is data, intel. What is needed is logistical support. And then what is needed is financial support. The Europeans and Japanese are giving financial support. The Americans are providing logistical, intel, and weapons support. And if I may say so, the Afghan National Army will take care of the manpower requirements with training by the Indian Army," Nalapat said, noting that he doesn't believe that India will send soldiers to fight in Afghanistan.