Bloc Quebecois Leader Yves-Francois Blanchet and Quebec Premier François Legault are separately disagreeing with Prime Minister Justin Trudeau's response to the terror attacks in France last week, criticizing the Liberal leader's remarks on the limits of free speech.
While speaking to reporters on Nov. 2 about this weekend's tragic Quebec City stabbings, Legault said he "totally disagreed" with Trudeau's statement on Oct. 30 about the limits of freedom of expression.
"We cannot accuse people who have made cartoons … of justifying violence in this way. … I really disagree with Mr. Trudeau. We must protect freedom of expression," Legault said.
Trudeau was asked about the right to the caricature of religions in general, and in particular about the right to draw the Muslim prophet. Cartoons have served as a pretext for bloody attacks in France over the past two weeks, and famously in the Charlie Hebdo terror attack in 2015.
Trudeau condemned the attacks in France as "heinous" acts of terrorism that fly in the face of Canadian values and said Ottawa "would always defend freedom of expression, but freedom of expression is not without limits."
"In a pluralistic, diverse and respectful society like ours, we must be aware of the impact of our words, of our actions on others, particularly these communities and populations who still experience enormous discrimination," Trudeau told reporters in French on Oct. 30.
Legault took issue with Trudeau's characterization, and sided with French President Emmanuel Macron, who condemned the attacks while defending the need for freedom of expression.
"I disagree with Justin Trudeau. I agree with Emmanuel Macron, " Legault told reporters on Nov. 2.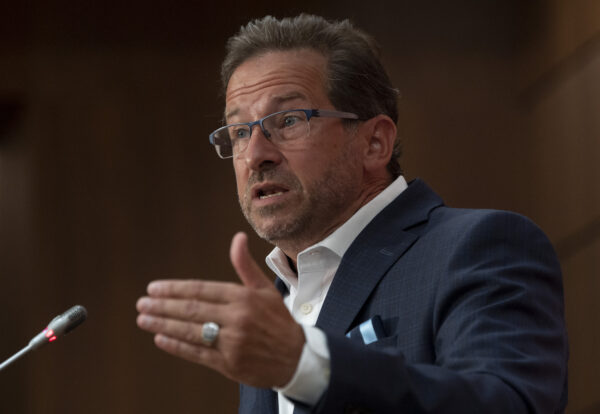 Meanwhile, Blanchet posted a tweet on Nov. 1 suggesting Justin Trudeau's response to attacks in France that authorities have attributed to Muslim extremists did not go far enough, highlighting a "disturbing gap" in values that the Bloc leader chalked up to possible "weakness" or "ideology" on the prime minister's part.
Blanchet said in French that Trudeau is threatening Quebec's friendship with France. He sought to align his province with that country's cherished "republican and secular" principles in contrast to an "Anglo-Saxon multiculturalist doctrine."
Three attacks in France over the past two months have come amid a growing furor over caricatures of the Prophet Muhammad that were republished by the satirical newspaper Charlie Hebdo.
Extremists attacked the Charlie Hebdo newsroom in January 2015, after the caricatures were first published, and killed 12 people.
Since their reprinting in September at the start of the ongoing Paris trial over the killings, France has endured three attacks blamed on Muslim extremists.
One saw two people injured outside the newspaper's old headquarters, allegedly by a teenage refugee from Pakistan.
On Oct. 16, a teacher was beheaded outside his school for opening a class debate on free speech by showing students the caricatures.
And on Oct. 29 came the deadly knife attack in a church in the Mediterranean city of Nice.
With files from The Canadian Press