Tens of thousands of tourist were forced off two North Carolina islands as a construction accident cut the power.
People and cars lined up to get on ferries after authorities issued an evacuation order effective 6 a.m. on Saturday, July 29.
The blackout started Thursday morning, when a construction crew building a new bridge accidentally drove a steel casing into an underground transmission line at the northern tip of the Hatteras Island. The line was the only energy supply for both Hatteras and adjacent Ocracoke Island.
The company, PCL Construction, has since been excavating the site, while the area's power company, Cape Hatteras Electric Cooperative, has been working nonstop to repair the cable. It is, however, unclear when it will finish the repairs.
"Excavation crews began digging down to the line at around 1:00 pm yesterday," Hyde County stated in a Saturday press release. "A trench box was set and a dewatering system is in place to allow crews to dig the final 2-3 feet out, however problems with silt and mud have prevented them from accessing the line so far. Until that happens we will not have any information on the damage or the timetable for repairs."
The long, thin islands, mostly less than a mile wide, sport dozens of miles of beaches and rely heavily on tourism income.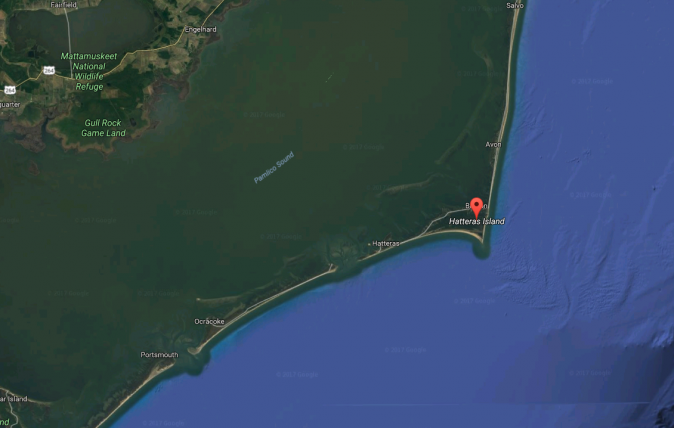 The evacuation thus cuts into profits of local businesses during their busiest time of the year.
The roughly 5,000 locals can still enter the islands with a permit from county authorities, but they have been ordered to conserve water and electricity, which is now supplied by diesel generators.
About 50,000-60,000 people were in the beach areas, Dare County Public Information Officer Dorothy Hester said on Friday, according to CNN.
Over 3,700 people and almost 1,400 vehicles were ferried out by Saturday morning.