BlackBerry to Lay Off 40 Percent of Staff
September 19, 2013 2:07 pm Last Updated: September 19, 2013 2:07 pm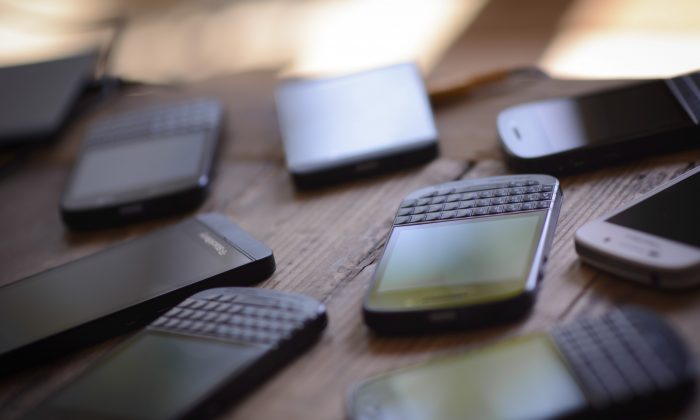 BlackBerry Ltd. announced its new flagship Z30 phone amid rumors the company could be half its size by the end of the year.
BlackBerry will be laying off another 40 percent of its staff, close to 5,000, the Wall Street Journal (WSJ) reported citing insiders. As of March, the company employed 12,700 people and confirmed 250 job cuts in research and development this June. The company also cut 5,000 jobs last year.
The 40 percent cut will come in waves across different departments, according to the WSJ.
BlackBerry made the decision last month to sell its business, just soon after reports showed Microsoft Corp. surpassing BlackBerry in the market for smartphone operating systems.
BlackBerry suffered a $646 million loss in 2012, and revenue went down 40 percent to $11 billion. 
Since then, attempts to restructure have repeatedly failed and the board is looking to sell the remaining business as early as November, WSJ reported.
Analysts estimate the company is worth $2 billion to $5 billion. However, BlackBerry has more of a chance selling its business in pieces as competitors have little use for its device business which is burning cash and is much behind Google and Apple in terms of technology.
According to Reuters, private equity firms are interested in BlackBerry's operating system and keyboard patents, and have signed confidentiality agreements. 
BlackBerry holds 5,236 U.S. patents and approximately 3,730 active patent applications, according to a report by investment bank MDB Capital Group. One of the more well known of its patents is for sending encrypted messages. 
Certicom, a company BlackBerry acquired a few years ago, holds patents to elliptic curve cryptography, which the National Security Agency says is more secure than other cryptography methods. 
"As vendors look to upgrade their systems they should seriously consider the elliptic curve alternative for the computational and bandwidth advantages they offer at comparable security," reads the NSA website. It cites common alternatives now used to be outdated in the next few years.
BlackBerry also announced Wednesday its messaging system (BBM) will be available for download on Android Sept. 21 and iOS Sept. 22. This will broaden BlackBerry's audience, as BBM boasts over 55 million users but has been surpassed by messaging applications like WhatsApp, which has over 300 million users sending 11 billion messages a day.
BlackBerry director Bert Nordberg said in Stockholm last month the company was considering getting rid of subsets of the company but did not rule out a sale or partnership. Nordberg, who joined BlackBerry just this February, said BlackBerry could survive as a niche company.
"But being a niche company means deciding to be a niche company," Nordberg said. "Historically, BlackBerry has had larger ambitions. But battling giants like Apple, Google, and Samsung is tough."