Black Panthers Bounty Video from 2012 Triggers Confusion
July 20, 2013 7:49 pm Last Updated: July 20, 2013 8:07 pm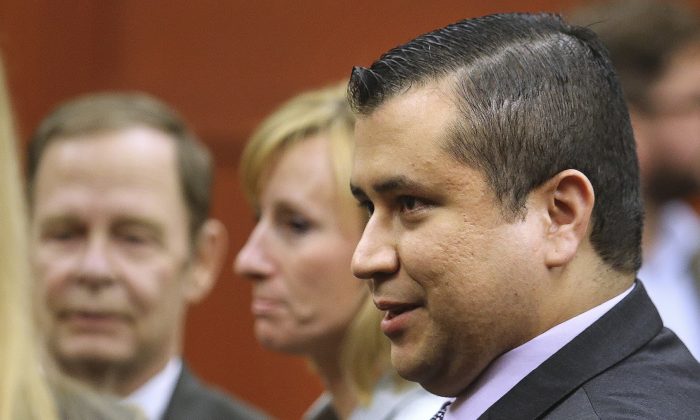 A New Black Panthers video from 2012, which includes a leader of the fringe organization saying the group would offer $10,000 for the capture of George Zimmerman, surfaced in reports this week, sparking confusion and moral outrage.
The Mr. Conservative website and other media entities erroneously reported on the video, which was taken in March 2012 after Zimmerman was still free and not yet arrested in the shooting death of Martin. Mr. Conservative reported on the video as if the New Black Panthers were offering the reward following Zimmerman's acquittal last week.
However, that didn't stop tens of thousands of people from tweeting and "liking" the report on Facebook, as The Epoch Times previously reported.
Some commenters described the New Black Panthers as a racist organization, and some accused the group of trying to get into the media spotlight.
"Ya, they look so pathetic, I almost feel sorry for them. Sucks when a person is so full of hate and blame that they probably don't have much of a life outside of BB. But, that's their choice," reads a comment from YouTube user "Marthasrabbs," referring to the New Black Panthers in the bounty video.
Many YouTube commenters on the video devolved into racially charged attacks.
A number of Twitter users were also apparently fooled by the video. "If The New Black Panther Party captures Zimmerman there will be a war in the United States. No doubt in my mind. Looking forward to it," tweeted user Zach Miller on Thursday.
"The New Black Panther Party is offering $10,000 reward for the capture of George Zimmerman (Dead or alive) who's down?" reads a tweet from user Blackie Chan, also on Thursday.
The New Black Panthers have been active on Twitter since Zimmerman was acquitted, with the organization calling for marches and rallies for Trayvon Martin.
"Fight for justice. KEEP THE FIRE BURNING and support the Million Youth March 2013 and retweet http://www.millionyouthmarch2013.com . Defend our youth," reads a tweet from the group's Twitter acount, which is apparently run by leader Malik Zulu Shabazz.
The Southern Poverty Law Center in the past has called the New Black Panther Party, which formed in the late 1980s, as a "virulently racist and anti-Semitic organization whose leaders have encouraged violence against whites, Jews and law enforcement officers."
The New Black Panthers are not recognized by the original Black Panthers, which were prominent in the 1960s and 1970s.
Earlier this week, quite a few Twitter users were fooled by a satirical report from parody news organization The Onion, which said George Zimmerman won tens of millions of dollars in the Florida lottery.  At least two media entities reported on the article as if it were real.