Black Lives Matter (BLM) protesters who tore down a statue in Bristol, South West England, on June 7 have been referred to the country's Crown Prosecution Service (CPS), the region's chief of police said on Thursday.
In an interview on Radio Bristol, Chief Constable of Avon and Somerset Police Andy Marsh gave an update on the ongoing investigation into the pulling down and throwing into Bristol harbor of the statue of 17th-century merchant Edward Colston.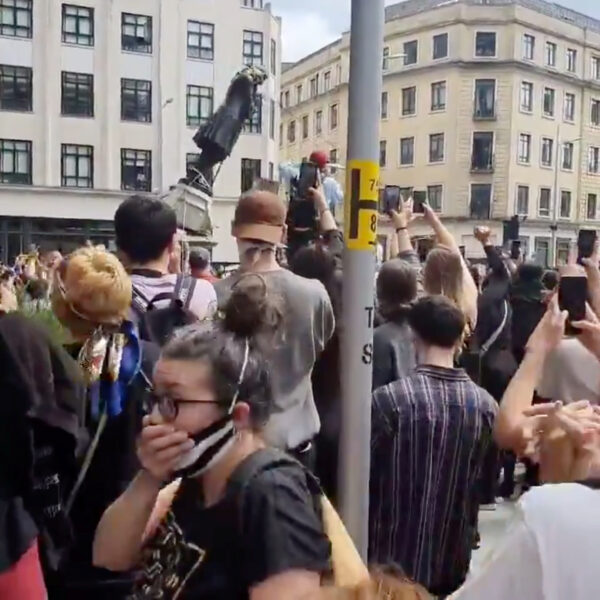 Marsh said the removal of the statue from its plinth in central Bristol was an "act of criminal damage" that took place during "an event that carried a significant amount of risk for Bristol and for the community."
Police had acted robustly to pursue an investigation following the incident in which "the law was broken," he said.
Restorative Justice
Avon and Somerset Police said in a statement on Sept. 18 that a 25-year-old man was arrested following the incident in June and that eight people were asked to voluntarily attend a police station for questioning.
After reviewing the evidence, the files of four of these nine people—three men aged 32, 25, and 21, and a woman aged 29—were sent to the CPS for a charging decision.
The police said they have written to the remaining five people, all men aged between 18 and 47, offering them a "conditional caution" for criminal damage, and giving them a week to decide whether to accept it.
Three conditions are attached to the caution being offered by the police: the completion of a Bristol City Council History Commission questionnaire to which they can add "their reasons for their actions," a 100-pound ($130) fine to be donated to a local Black Asian and Minority Ethnic (BAME) charity, and two hours of community service.
If they do not accept the "restorative justice" offer, their files will also be sent to the CPS for a charging decision, police said.
There were no arrests of protesters at the time of the incident, the chair of the Avon and Somerset Police Federation, Andrew Roebuck, later told The Epoch Times in an email, because "it is evident that at the time of the statue being toppled, any direct police intervention would have resulted in serious disorder and numerous injuries to our members."
"A command decision was made which was not to step in, but to protect other properties and symbols within the area," he added.
Mob Rule
The tearing down of the Edward Colston statue in June was met with a clear admonition from Home Secretary Priti Patel, who addressed Parliament on public order the next day.
"What we witnessed yesterday was mob rule, which is completely out of kilter with the rule of law and unacceptable," Patel said.
The Bristol BLM protest was one of hundreds that took place across a weekend of intense protests in the UK in which at least 35 police officers were injured in London alone, Patel said.
The BLM protests followed the killing of a black man, George Floyd, while being arrested by police in the United States on May 25.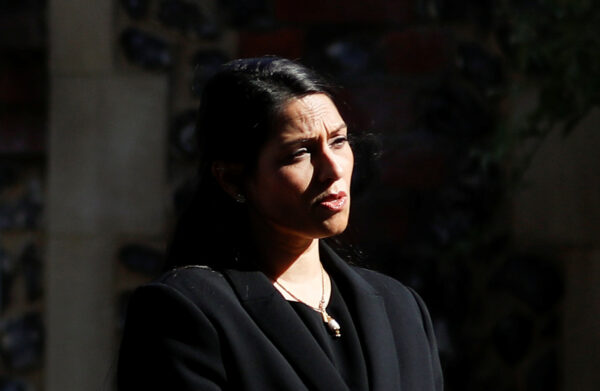 Patel agreed with the likely motives of peaceful protesters but spoke against aggression towards the UK police.
"Black lives matter, but police brutality in the United States is no excuse for the violence against our brave police officers at home," she said.
Edward Colston was an English merchant, philanthropist, and member of parliament. He was born in 1636 and involved in the Atlantic slave trade.
Following the June incident, his statue was retrieved from the harbor water by Bristol City Council.
It has been assessed as having sustained 3,750 pounds ($4,850) worth of damage and is currently in the care of the Bristol museum.
This report was updated on Sept. 30 with comments from Avon and Somerset Police Federation.