Black Friday Scams Shoppers Should Watch Out For
November 26, 2013 3:40 pm Last Updated: July 18, 2015 5:17 pm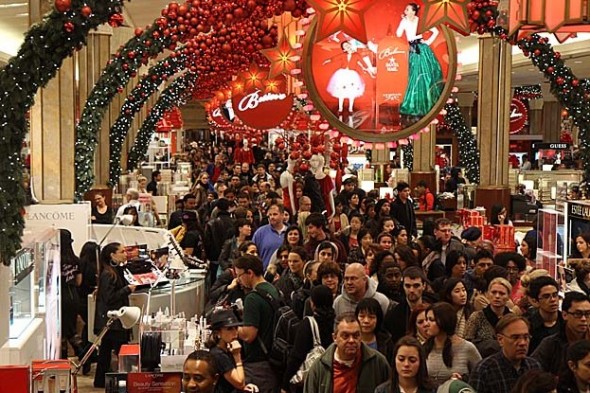 Black Friday scams have been popping up over the past few days as cybercriminals try to take advantage of the deals offered on Black Friday and Cyber Monday.
8220;All these things have something in common: social engineering and greed," Sorin Mustaca, an analyst at antivirus software company Avira, told USA Today.
There have been scams that appear to be from FedEx, UPS, DHL, Amazon, eBay, WalMart, Target, and ToysRus. They might be e-mails that have fake delivery notifications containing links that carry phishing attacks or prompt users to download malware.
Many of the scams involve an e-mail about a bargain that requires the customer to "act fast" or before a certain time period runs out, and they usually offer ridiculously good deals—as much as 90 percent off.
Many security websites say that if a deal is too good to be true, then it probably is.
"Apple Thanksgiving Prices Now Available Starting November 13th: Everything reduced by 90 percent through Thanksgiving weekend," reads one Apple scam, according to Sophos, a security firm.
The add didn't offer any malicious software but it was a page filled with Google Adwords.
Sophos offers a few tips: "Don't click links in emails," "don't open attachments you aren't expecting," and "don't believe online promotions that are too good to be true."
Identity verification company Signifyd found that smartphones are one of the least secure purchasing means.
"Companies are trying to get the mobile experience to be as frictionless as possible, so they're putting less checks at the point of checkout to give the customer that terrific experience," Rajesh Ramanand, Signifyd's chief executive, told USA Today. "Fraudsters are finding ways to exploit this hole."