Selling pressure continued to bear down on bitcoin on Wednesday after it suffered its heaviest losses in months a day earlier when El Salvador officially adopted the cryptocurrency as legal tender but got off to a rocky start.
Bitcoin was trading at $45,798 on Coinbase at 5:09 a.m. New York time on Sept. 8, down around 13 percent from a near four-month high of $52,956 the day prior, when El Salvador officially adopted the cryptocurrency as legal tender alongside the U.S. dollar. That's the sharpest fall for bitcoin since it dropped around 19 percent over a two-day period May 18–19.
Analysts said the retreat was partly due to investors who had bought the rumor of El Salvador's move now selling the fact.
"I think there was some anticipation building ahead of that event [El Salvador], similar to what we saw ahead of Coinbase listing on Nasdaq," said Henrik Andersson, chief investment officer at Apollo Capital, a crypto asset fund in Melbourne, Australia.
As bitcoin prices fell on Tuesday, Salvadoran President Nayib Bukele, who has been a strong advocate for the cryptocurrency, said on Twitter his government was "buying the dip," purchasing an additional 150 coins, worth around $7 million. The country's holdings of bitcoin now amount to 550 coins.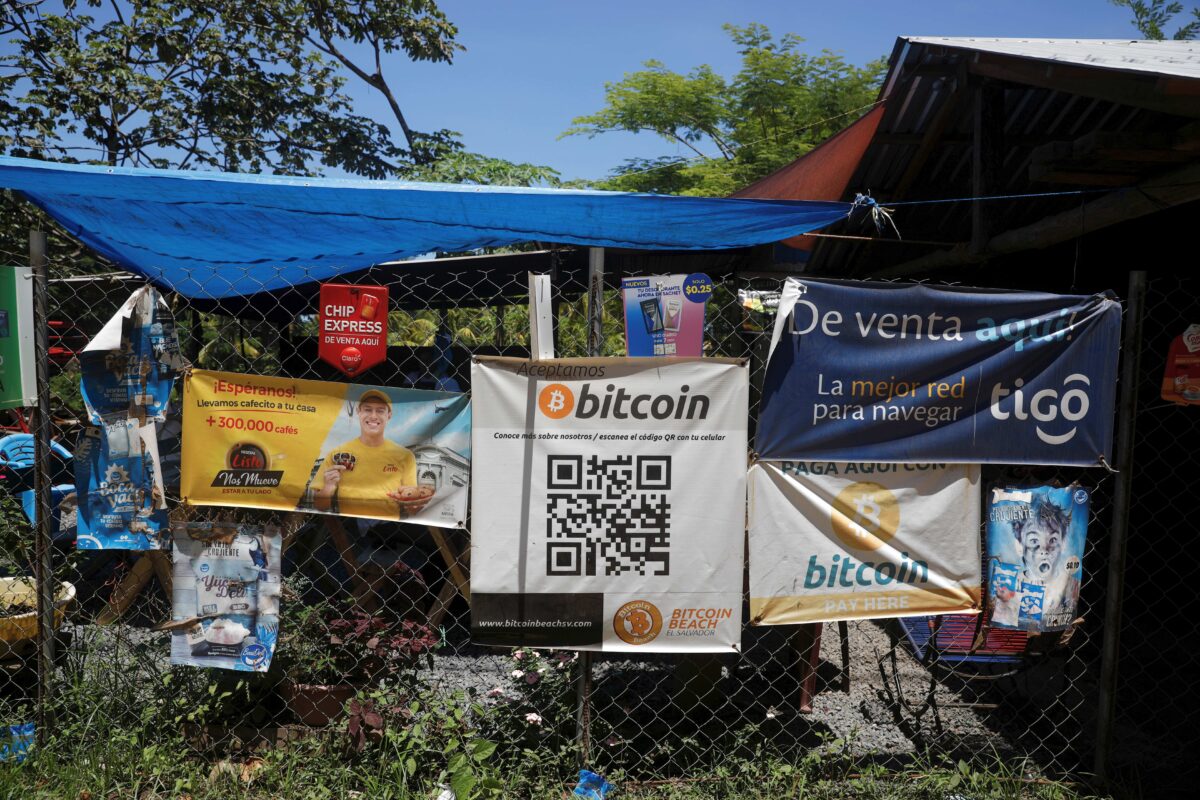 El Salvador's experiment of adopting Bitcoin was on Tuesday marred by technical glitches hampering its use while street protests by mistrustful citizens broke out in the country.
Opposition politician Johnny Wright Sol told the BBC that the price plunge exposed a major risk of bitcoin—volatility.
"It was a very bad day for President Bukele, his government and his bitcoin experiment," Wright told the outlet. "The majority of the population knows very little about cryptocurrencies. What we do know is it's a very volatile market. Today that was surely made manifest," he added.
The Central American country's adoption of bitcoin came after Salvadoran lawmakers passed legislation in June making it legal tender alongside the U.S. dollar, with the law taking effect on Sept. 7.
Under the new law, businesses are required to accept bitcoin to settle transactions and Salvadorans will be able to use it to make tax payments.
In order to smooth adoption, El Salvador has launched a bitcoin wallet app called Chivo, which users can register for with a Salvadoran national ID number and that comes pre-loaded with $30 worth of the cryptocurrency. A surge in user registrations led to servers going offline, according to the BBC, while over 1,000 protesters opposed to the adoption of the cryptocurrency as legal tender demonstrated outside the country's supreme court.
Public opinion among Salvadorans was divided on the move to make bitcoin legal tender, with nearly 68 percent of the country's citizens saying they disagreed with its adoption, according to a survey (pdf) by the Central American University. The poll also showed that only 4.8 percent of those surveyed correctly identified bitcoin as a cryptocurrency while two out of ten had never heard of it.
Bukele said earlier that the benefits of the experiment would materialize over time, while framing adoption as taking a bold step into the future.
"The process of #Bitcoin in El Salvador has a learning curve. Every step toward the future is like this, and we will not achieve everything in a day, nor in a month," Bukele wrote on Twitter. "But we must break the paradigms of the past."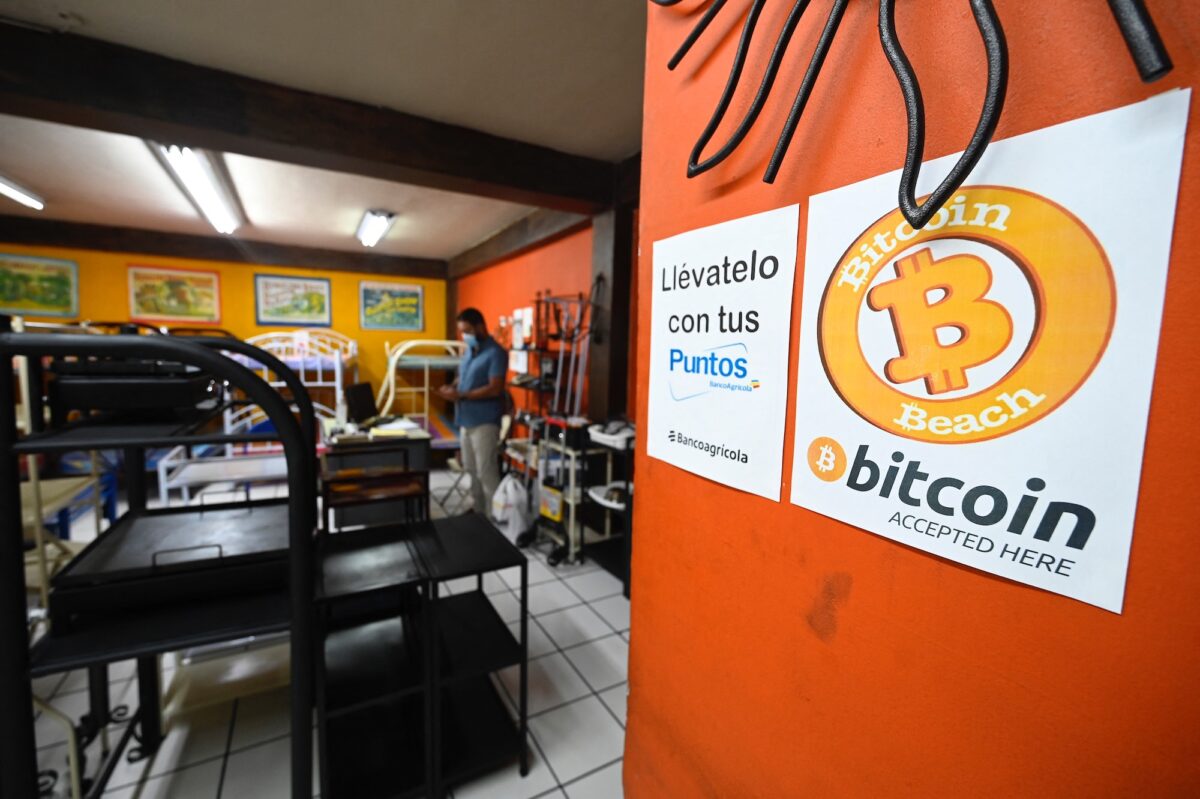 Salvadoran authorities hope the move to adopt Bitcoin will save transfer fees on remittances, or the money sent home from abroad. According to the World Bank, remittances to El Salvador totaled nearly $6 billion in 2019, accounting for around a fifth of the country's gross domestic product.
The government also hopes making bitcoin legal tender will boost financial inclusion in El Salvador, where around 70 percent of citizens lack access to traditional financial services, according to the new bitcoin law.
Proponents and critics alike are sure to watch the rollout closely and monitor adoption and use.
The International Monetary Fund (IMF), which provided an emergency loan to El Salvador last year and is negotiating another round of lending, has expressed reluctance around the country's adoption of bitcoin as legal tender.
IMF chief Kristalina Georgieva said that bitcoin's price volatility made it challenging for authorities to make rational fiscal decisions.
"How do we know what we collect in taxes when bitcoin goes up and bitcoin goes down? How do we plan for expenditures? Remember in April, bitcoin crossed $65,000 and then it dropped almost half of it. That is a problem that the Ministry of Finance is going to be wrestling with. And it is not an easy one," IMF chief Kristalina Georgieva said in late July.
In a July 29 blog post announcing the release of two policy papers on digital currencies, the IMF acknowledged that "opportunities are immense" for digital forms of money, including cheaper transactions and the ability to boost financial inclusion.
"A local artisan can receive payments more cheaply, potentially from foreign customers, in an instant. A large financial conglomerate can settle asset purchases much more efficiently. Friends can split bills without carrying cash. People without bank accounts can save securely and build transaction histories to obtain micro-loans. Money can be programmed to serve only certain purposes, and be accessed seamlessly from financial and social media applications. Governments can tax and redistribute revenues more efficiently and transparently," the authors noted.
At the same time, they noted a number of risks, including implications for domestic economic and financial stability, with the most far-reaching being implications for the stability of the international monetary system.
"The least stable of the lot, which hardly qualify as money, are cryptoassets (such as bitcoin) that are unbacked and subject to the whims of market forces," the authors cautioned.
Reuters contributed to this report.