Birth Control Officer Kills Fetus Two Days Before Baby Due
September 25, 2006 12:00 am Last Updated: September 25, 2006 12:00 am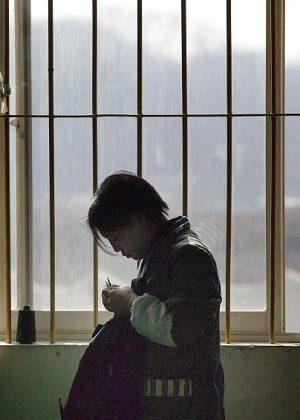 Hong Kong based "Information Center for Human Rights and Democracy" reported on September 22 that twenty-two Shandong residents who have been persecuted by the Birth Control Office, are going to file a law suit to the Linyi City Intermediate People's Court in Shandong Province. Among those 22 persons, one woman was given an injection by the Birth Control Officer to kill the baby just two days before it was due.
The Information Center also reported that on August 24, 2006, blind Chinese human rights activist, Chen Guangcheng, was sentenced to four years and three months imprisonment. He has submitted an appeal to the Linyi intermediate court. One hundred and thirty-seven witnesses agreed to testify to defend for Chen in court, including the above-mentioned twenty-two women, who had been mistreated by the Birth Control Officer and had received help from Chen.
The Information Center quoted one of the witnesses, Chen Xirong, of Xiajiagou Village, Fei county in Shandong Province, who said that three years ago his daughter-in-law Li Juan had nine months pregnant and just two days before the baby was due she was abducted by the Birth Control personnel and taken to a hospital where she was injected with a drug that killed the fetus. A dead baby girl was born 10 hours later.
According to Li's family, the authority has not done anything as yet about this "intentional killing" and the personnel involved have not been punished.