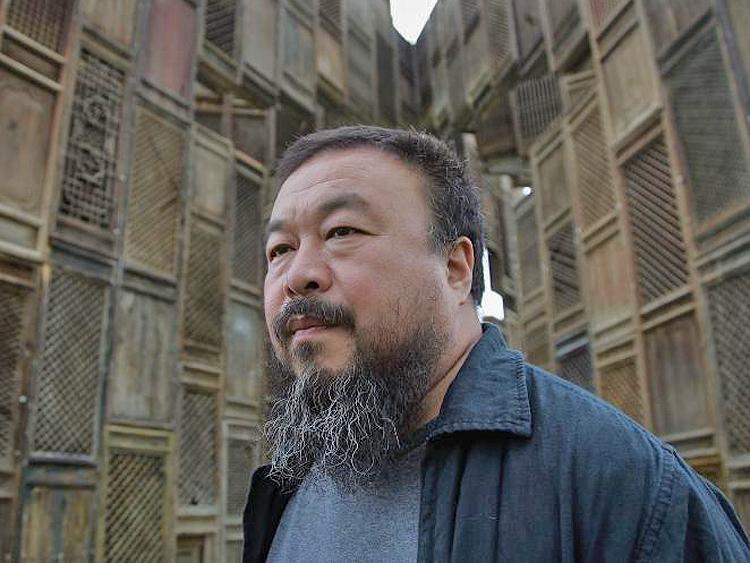 Chinese artist Ai Weiwei refused to attend the opening ceremony of the Olympics, even though he helped design the Bird's Nest Stadium.
Ai worked closely with the Swiss architects Herzog and de Meuron as an artistic consultant for the design of the project but he's since become an outspoken blogger against the Games and the Chinese regime.
In an open letter, Ai said he is concerned that Chinese authorities are using the Games to strengthen their control over the Chinese people.
Ai also openly called for drastic political reform in China.
"We must bid farewell to autocracy. Whatever shape it takes, whatever justification it gives, authoritarian government always ends up trampling on equality, denying justice and stealing happiness and laughter from the people," reads Ai's letter.
Almost 60 years after the founding of the People's Republic, Chinese people still live under autocratic rule without universal suffrage, he continued.
He also said: "China has endured disasters, suffering, humiliation, and a darkness that made people hopeless.
"We do not have an open media even though freedom of expression is more valuable than life itself.
"Today is not the time to dwell on our problems, but neither should we accept those who tell us these games are not political."
Ai is one of very few critics of the Chinese Communist Party that has not been censored by authorities.
For example, when Chinese human rights lawyer Gao Zhisheng, published a series of letters to the Communist Party leadership in 2006 calling for an end of the persecution of the Falun Gong, he was stripped of his license to practice law and arrested multiple times.
Last November, he again voiced concerns about the human rights violations in the run-up to the Olympics and was again arrested and severely tortured.
In Ai's letter he described how in China, everything today is viewed as "political," although some people have insisted that the Olympics should be different.
"They imply that this fortnight of sport is somehow disconnected from history and psychology, unrelated to theory and morality and on a more elevated plane than base human nature," he said.
"They argue that anyone who links the games with politics has sinister ulterior motives, that they are anti-Chinese," he said.
Ai went on further to explain that while the Bird's Nest National Stadium was designed to embody the Olympic spirit of "fair competition," he was boycotting the opening ceremony because he believes that fair competition requires freedom of choice.

At least 10 workers were killed during construction of the Birds Nest but Chinese authorities tried to systematically cover their tracks, according to a report in The Sunday Times in January this year.
Witnesses told the paper they saw people falling from great heights to their deaths.
"The bodies were swiftly removed by police, who sealed off accident scenes with orange tape and cleared other workers from the area while the dead were loaded into police vehicles," the report said.
There have also been grave safety concerns voiced about the stadium. Korean architect Lee Jung-Jin said the structure, construction materials and the stadium's rapid construction, make it very vulnerable—any crack may cause massive collapse.
In May 2004, construction at Charles de Gaulle International Airport in Paris, France was put on hold after the collapse of terminal 2E killing four people. The airport shares a similar design to the Birds Nest.
Paul Andreu designed the French airport as well as the Dubai International Airport which also collapsed during construction in September 2004.