A bipartisan House group of about 50 lawmakers offered a COVID-19 relief bill in an attempt to break an impasse between top Democrats and the White House.
The Problem Solvers Caucus, comprised of Democrats and Republicans, proposed a $1.5 trillion package that provides boosted unemployment insurance, stimulus payments, and aid for states and cities.
"The fact is, we all hear back home Americans simply can't afford inaction," said Rep. Josh Gottheimer (D-N.J.), who is co-chair of the bipartisan group, in a statement. "The American people need the negotiators to get back to the table."
Co-chair Rep. Tom Reed (D-N.Y.) added, "Americans deserve a functioning Congress that can rise to the challenge and deliver the relief they need … Our framework reflects months of bipartisan consensus-building on the actions the federal government can take to help working families and local communities across the country as they navigate the impacts of COVID-19."
It comes after House Speaker Nancy Pelosi (D-Calif.) last month said Democrats are offering around $2.2 trillion for a COVID-19 deal. White House negotiators, including Treasury Secretary Steven Mnuchin, said the price tag is too high.
The Problem Solvers Caucus' deal would grant more $1,200 stimulus payments for most Americans, which is backed by most Democrats and President Donald Trump. It would also provide $450 in unemployment benefits per week, down from $600 per week under the CARES Act. Pelosi has sought $600 per week and the White House offered $300 per week.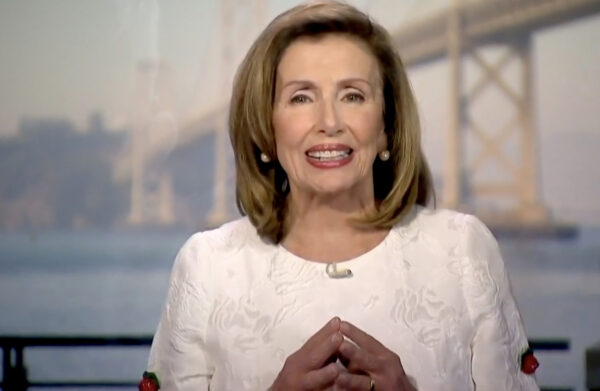 The biggest sticking point has been whether to provide funding for states and cities. The Trump administration has expressed an unwillingness to provide funding to those jurisdictions, while Democrats sought nearly $1 trillion. The Problem Solvers' deal would offer about $500 billion.
House Majority Leader Steny Hoyer (D-Md.) told reporters that he welcomes the deal, but he rejected it.
"I think the Problem Solvers are lower than would be a responsible deal," Hoyer said. "There are a lot of objectives that I think the Republicans have simply ignored. The Problem Solvers addressed some of them and I think that's useful and we need to move forward with that in mind."
Pelosi said she will extend the House's recess date to at least Oct. 2 if Republicans and Democrats cannot come to an agreement, saying in a televised interview Tuesday: "We are committed to staying here until we have an agreement."
House Democratic Caucus Chair Hakeem Jeffries (D-N.Y.) told reporters that most of the Democratic caucus is in agreement that they should stay in session until a deal is hashed out.
"It's clear to me, based on the calls that have taken place up until this point and the caucus meeting today, that the overwhelming consensus amongst the members is that we stick around until we get something done for the American people," he said on Tuesday.