A bipartisan group of House members and senators unveiled a CCP virus relief package that is far smaller than ones proposed by House Democrats and the White House in a bid to provide funding before certain provisions expire toward the end of the year.
"We think it is a good framework," said Sen. Mark Warner (D-Va.) in a news conference on Tuesday.
"It is a bipartisan, bicameral effort that creates" a lifeline to small business owners, doctors, unemployed, and others, said Sen. Bill Cassidy (R-La.) moments later. Both Republicans and Democrats "got much of what we wanted" in the $900 billion proposed bill, he said.
"This is a victory for common sense," he added, saying that the bill would build on efforts from President Donald Trump's administration to implement a bill.
Warner said that extending expiring unemployment benefits was a crucial portion of the package.
The bill, according to the lawmakers, has the support of 25 Democrats and 25 Republicans.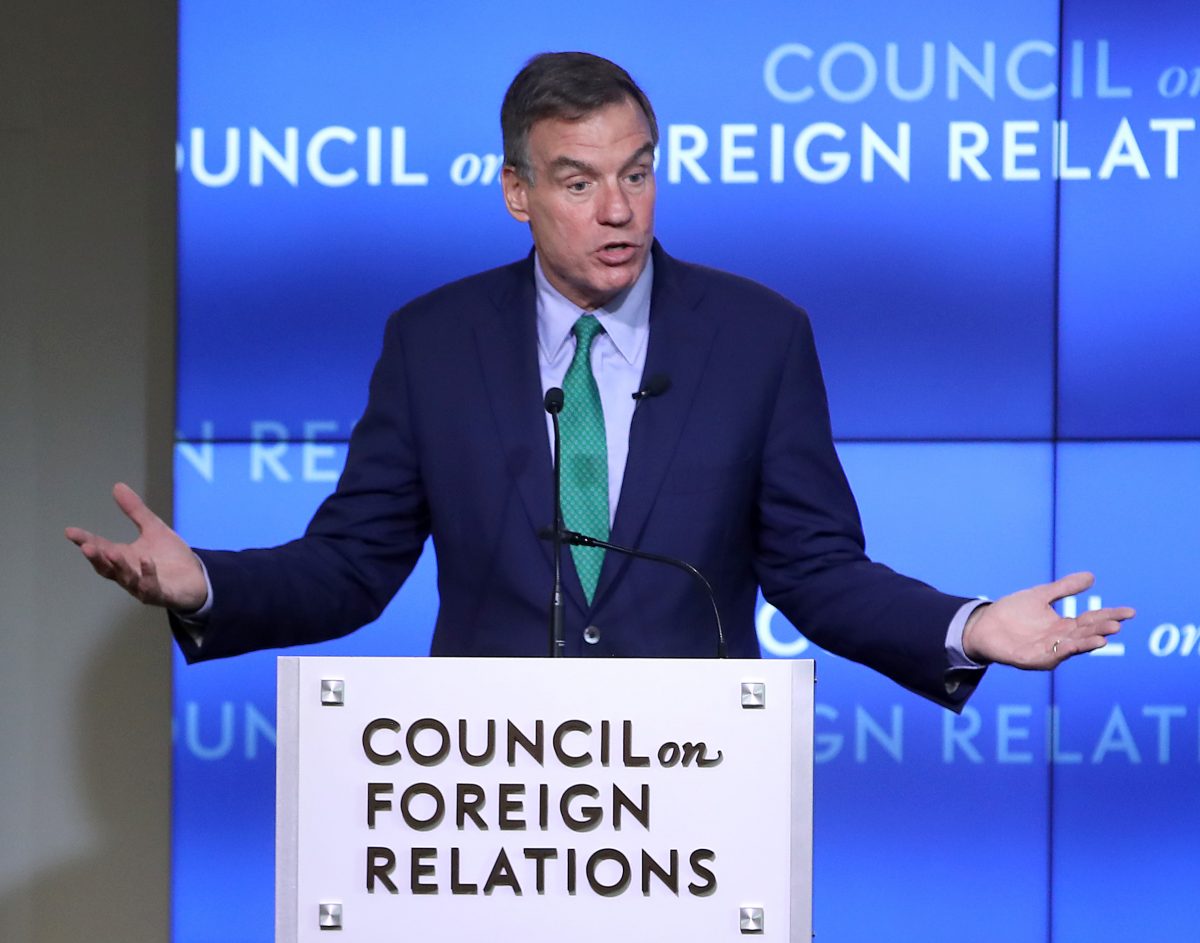 "It is an essential downpayment" for small businesses, families, and people facing unemployment over the winter, said Rep. Josh Gottheimer (D-N.J.). adding it's what "our country needs desperately."
Sen. Mitt Romney (R-Utah) said that "the time to borrow money" is now when there is a crisis. "This is not a $1.8 trillion stimulus bill; this is a relief fund," he added, saying that some of the cash comes from CARES Act money that wasn't used.
A key GOP provision, liability protections for some businesses, was also included in the measure, Romney said.
Despite the positive proclamations from the Congress members, it's unclear if House Speaker Nancy Pelosi (D-Calif.), Senate Minority Leader Chuck Schumer (D-N.Y.), or Senate Majority Leader Mitch McConnell (R-Ky.) will accept the bill.
Warner said in an interview earlier in the day that "we ought to not be leaving these folks in a lurch, literally the day after Christmas some of these benefits start to expire."
Pelosi and Treasury Secretary Steven Mnuchin had been discussing a compromise since the summer on a new relief bill, with Pelosi and the White House accusing one another of stonewalling. Pelosi ultimately sought $2.2. trillion while the White House raised its offer to as high as $1.9 trillion, although the scope of the bill differed. Talks broke down several weeks before the Nov. 3 election.
Sen. Joe Manchin III (D-W.Va) and Sen. Susan Collins (R-Maine) helped develop the latest proposal. Other senators involved in the proposal drafting included Lisa Murkowski (R-Alaska), Maggie Hassan (D-N.H.), Jeanne Shaheen (D-N.H.), and Angus King (I-Maine.).